Professor Fearghal McGarry
Professor of History
School of History, Anthropology, Philosophy and Politics (HAPP)
Professor McGarry is one of Ireland's leading historians. His work has helped shape understanding of contentious history in our divided society.
He has written or edited ten books on subjects ranging from Irish republicanism to the relationship between film and memory. His most recent publications have explored violence, culture, and revolution in Ireland. He is author of the critically-acclaimed The Rising: Easter 1916 and The Abbey Rebels of 1916. A Lost Revolution.
Professor McGarry is currently leading a major international research project, 'A Global History of Irish Revolution, 1916-23' (2017-2020), exploring how Ireland's revolution formed part of a global transformation of politics.
Committed to bringing his research to the widest audience, Professor McGarry has sought to address the challenges of dealing with controversial history in a politically-divided society. His research contributed to a major EU educational initiative, Teaching Divided Histories,[1] which introduced curriculum-linked digital approaches to the study of conflict into schools in Northern Ireland, the Republic of Ireland and internationally.
[1] http://nervecentre.org/education/teaching-divided-histories
Fields
History
Irish history
Areas of Expertise
Modern Ireland, political violence, public history
Media Experience
Professor McGarry spoke on the Easter Rising at public and scholarly events across 13 countries, and was an interviewee and consultant for media projects such as BBC's Voices 16 and the award-winning documentary, 1916: The Irish Rebellion, which has been broadcast by over 60 countries.
Notable coverage
Video
Associated Research Centres / Projects
A prominent public historian, Professor McGarry was a historical consultant for a major new museum, GPO Witness History, in Dublin, and he advised An Post on its 1916 commemorative stamps.
He has also worked with organisations such as the Community Relations Council, Churches, local government, and the Ulster Museum to shape a more pluralist commemoration of the ongoing 'Decade of Centenaries'.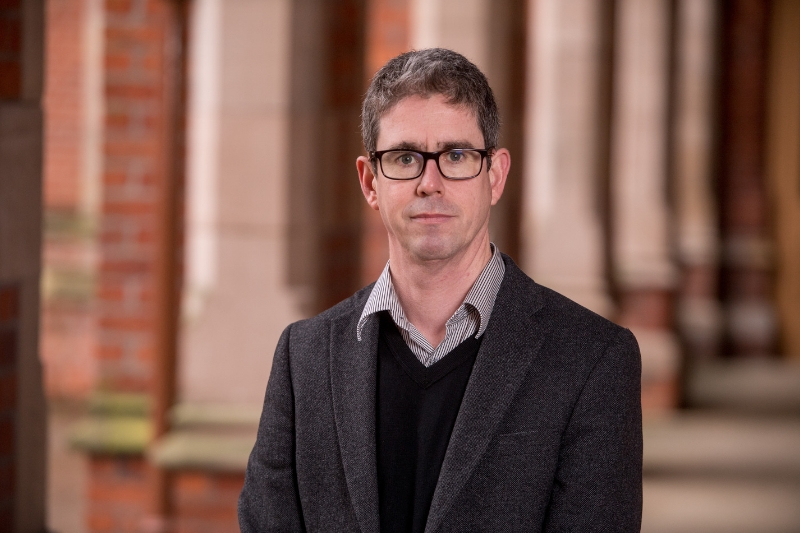 Contact Information
For more information or to book an interview, email comms.office@qub.ac.uk
Academic Profile
Related Experts