Professor Martin Atkins
CEO of Green Lizard Technologies (spin out company from Queen's University Belfast)
Research Centre in Sustainable Energy, School of Chemistry and Chemical Engineering
Professor Atkins has a distinguished career as an industrial R&D Manager, Project Manager as well as several Chief Technologist, and Chief Technology Officer roles in addition to his current post as CEO of Green Lizard Technologies (a QUB spin-out company) and his Chair of Chemical Innovation and Sustainability.
An expert in catalysis and process innovation, Professor Atkins has held senior roles in PB's global university portfolio overseeing aspects of projects in some of the world's leading universities. He developed many processes and earnt a reputation for troubleshooting – fixing a problem on BP's commercial gas/methanol complex in Trinidad in 2002.
In 1994, Professor Atkins and his team won the BP Chairman's award for Environmental process of the year for their pioneering work on plastics recycling.
Professor Atkins' work has also taken him to Asia including spear-heading a joint collaborative venture between BP and the Chinese Academy of Sciences (CAS). He was selected to manage the DICP centre which included a $10m project for BP building new labs and directing research into clean coal technologies and sustainability. In 2006, Martin was awarded the Science and Technology Award by the People's Republic of China.
Following retirement from BP, Martin moved to PETRONAS in Malaysia as Chief Technologist running a number of projects including several with Queen's University Belfast. In fact, PETRONAS and Queen's were so successful with the Hg removal technology, they were awarded a unique triple ICHEME award winner title in 2014 - the only group to have done so.
Professor Atkins joined Queen's in a joint role of Commercial Mentor for spin-out companies and a Chair of Chemical Innovation and Sustainability in the School of Chemistry and Chemical Engineering. He is now CEO of Green Lizard Technologies, a spin out company from Queen's University Belfast focused on offering solutions to the biggest global problems, which has developed a process for converting used, waste cooking oils into low sulfur biodiesel.
Field
Chemical Engineering
Notable coverage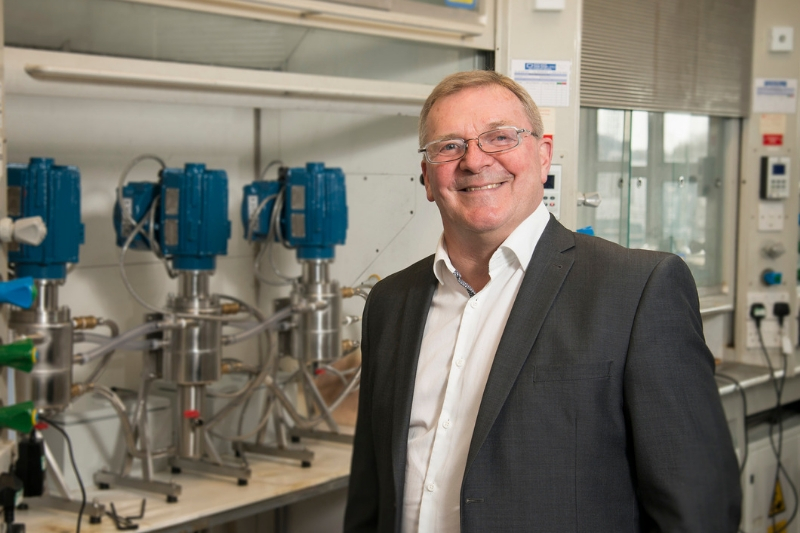 Contact Information
For more information or to book an interview, email comms.office@qub.ac.uk
Academic Profile