Professor Paul Stapleton
Professor of Music at the Sonic Arts Research Centre
School of Arts, English and Languages (AEL), Sonic Arts Research Centre (SARC)
Professor Stapleton conducts research in the areas of new musical instrument design, music performance, sound design, and critical improvisation studies.
A native of Southern California, Professor Stapleton designs and performs with a variety of modular metallic sound sculptures, custom made electronics, found objects and electric guitars in locations ranging from Echtzeitmusik venues in Berlin to remote beaches on Vancouver Island.
His composition and sound design work as part of the immersive audio-theatre piece Reassembled, Slightly Askew has received widespread critical acclaim and has toured internationally in both artistic and medical training contexts.
Professor Stapleton was co-lead for the Humanising Algorithmic Listening project, and has led a number of interdisciplinary research projects on topics ranging from the relationship between music improvisation and law, to the development of new methods for studying social interaction and entrainment in music performance.
He regularly gives invited keynotes and workshops at international conferences and festivals, and frequently performs and records with his own instrument designs in collaboration with professional improvising musicians. Further information is available at
Fields
Instruments
Music and Sonic Arts
Performance
Areas of Expertise
music, instruments, improvisation, sound design
Video
Associated Research Centres / Projects
Professor Stapleton is a regular contributor and committee member for the International Conference on New Interfaces for Musical Expression (NIME)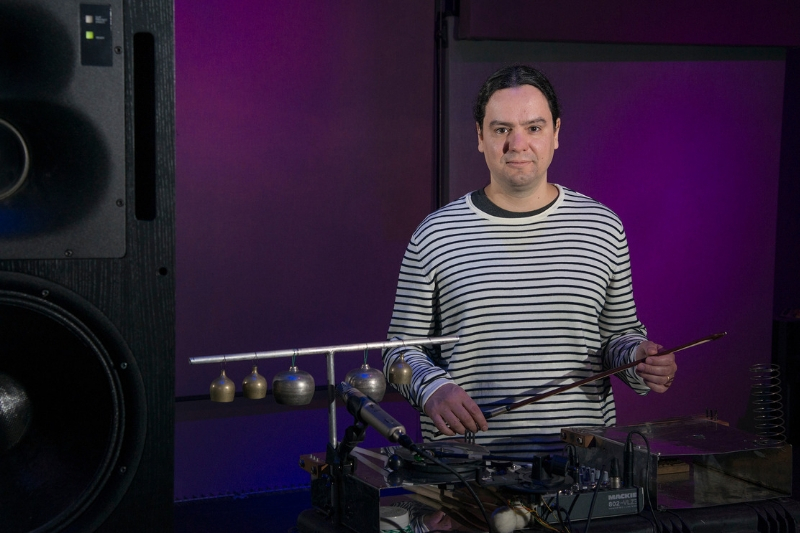 Contact Information
For more information or to book an interview, email comms.office@qub.ac.uk
Academic Profile
Related Experts