Professor Ryan Donnelly
Chair in Pharmaceutical Technology, Director of MATCH
School of Pharmacy
Professor Donnelly holds the Chair in Pharmaceutical Technology in the School of Pharmacy and is Director of the university's £3M pioneer research programme Materials & Advanced Technologies for Healthcare, comprising 55 academics from Pharmacy, Chemistry & Chemical Engineering, Mechanical & Aerospace Engineering, Biological Sciences, Nursing and Medicine.
Professor Donnelly's personal research is centred on design and physicochemical characterisation of advanced polymeric drug delivery systems for transdermal and intradermal drug delivery, with a strong emphasis on industrial translation and improving patient outcomes. He is currently developing a range of novel microneedle technologies through independent research, but also in collaboration with several major pharma partners.
Ryan has obtained substantial (>£9M) Research Council, charity and industrial funding and authored over 300 peer-reviewed publications, including four patent applications, six textbooks, 23 book chapters and approximately 170 full papers. He has also been an invited speaker at numerous national and international conferences.
Professor Donnelly is Editor-in-Chief of Recent Patents on Drug Delivery & Formulation and a member of the Editorial Advisory Boards of several leading pharmaceutical science journals. He won the Controlled Release Society's Young Investigator Award in 2016, BBSRC Innovator of the Year and the American Association of Pharmaceutical Scientists Pharmaceutical Research Meritorious Manuscript Award in 2013, the GSK Emerging Scientist Award in 2012 and the Royal Pharmaceutical Society's Science Award in 2011.
Field
Pharmacy
Areas of Expertise
Drug delivery, pharmacy, Pharmaceutical Technology
Media Experience
Professor Donnelly is available for comment for written and broadcast media. He has spoken widely on these issues in the media, including The Today Programme and Sky News.
Notable coverage
Video
Associated Research Centres / Projects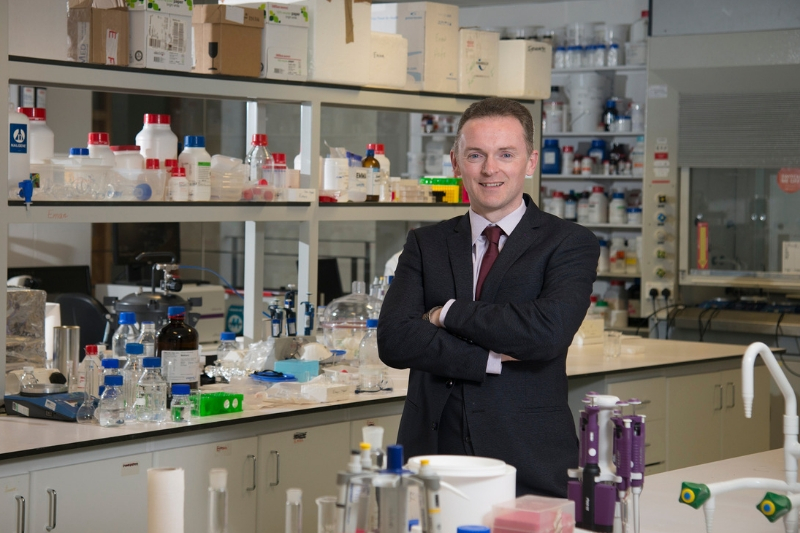 Contact Information
For more information or to book an interview, email comms.office@qub.ac.uk
Academic Profile
Related Experts