Summer Graduation - Tell your story
Are you graduating and have an interesting story to tell?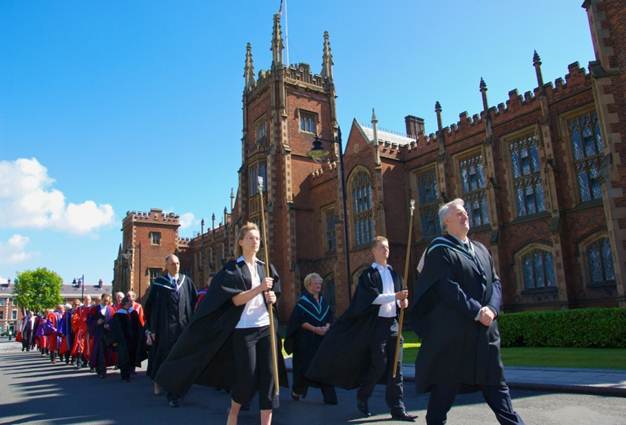 With Summer Graduation just a few weeks away, the Communications Office is keen to hear about any graduands who would be of interest to the media.
Perhaps you have won an award, or are involved in charity work? Are you graduating on the same day as another member of your family or do you have any interesting plans to travel after you graduate? Have you secured an exciting graduate job?
If so, please email comms.office@qub.ac.uk with an outline of your story, which School you are graduating from, and the details of your degree.
A member of the Communications team will then be in touch to discuss your story.