Martin Taylor is a member of the Financial Policy Committee with the Bank of England.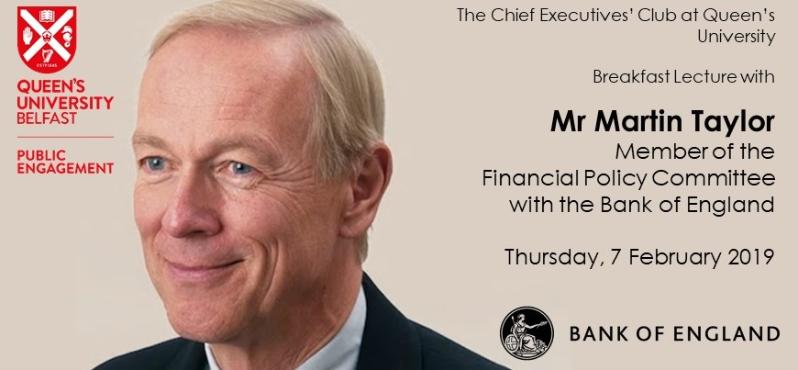 Queen's University Belfast
---
Martin Taylor is Vice-Chairman of the Board of RTL Group. He was the former chairman of Syngenta AG and was a member of the Independent Commission on Banking chaired by Sir John Vickers.
In a career spanning the worlds of finance, industry, public policy, and journalism, he has been Chairman of WH Smith plc (1999-2003), Chief Executive Officer of Barclays plc (1993-98) and Courtaulds Textiles (1990-93). From 1999-2005 he was an adviser to Goldman Sachs International.