Join Sir Jonathon Porritt & BBC Journalist Mark Simpson to discuss how we avoid climate breakdown and build a sustainable city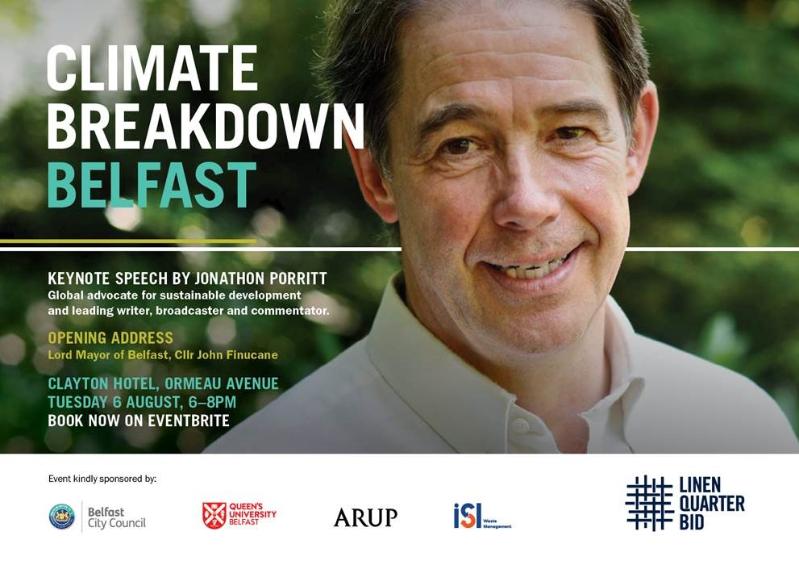 Clayton Hotel, 22 Ormeau Avenue, Belfast, BT2 8HS,
---
Join us for a keynote speech from Jonathon Porritt, a global advocate for sustainable development, and leading writer, broadcaster and commentator.
This year has witnessed a groundswell of media, business and community awareness over the impact of climate change, along with a demand for more urgent action. The UK and Ireland legislatures have both declared climate emergencies, and in this context Jonathon will highlight what the future holds and what decisions we need to make.
The event will be hosted by local broadcaster Mark Simpson and will feature a vigorous panel debate / audience Q&A with Jonathon Porritt, Forum for the Future; Grainia Long, Belfast Resilience Commissioner; John Barry, Professor of Green Economy QUB; and Michael McLarnon, CEO ISL Waste Management.