Prominent journalists Allison Morris, Sarah Travers and Yvette Shapiro will address the role of journalism in Northern Ireland at this 'Imagine Belfast' event.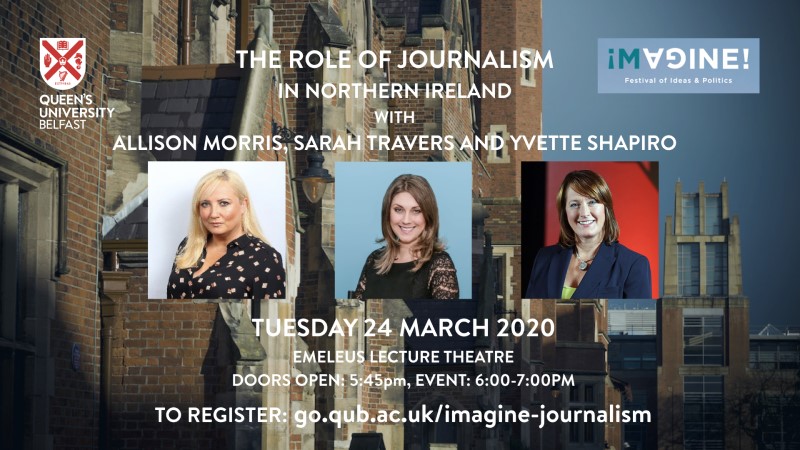 Emeleus Lecture Theatre, Queen's University Belfast
---
This panel discussion will explore the role that journalism has played in Northern Ireland, hearing from some of the most iconic voices who have shared the stories of this place for the past thirty years.
Yvette Shapiro, Alison Morris and Sarah Travers join Professor Richard English, Pro-Vice-Chancellor and Professor of Politics at Queen's University for what is sure to be an engaging and entertaining evening.
The role of journalists in conflict areas and post-conflict processes are unique but the importance of enabling the public to make well-informed decision is all the more critical.
The experiences of those who have witnessed at first hand some of the most memorable events in this recent history of Northern Ireland will be relayed, alongside their insightful analysis of where we as a society have got to and where to next.
Department

Public Engagement