This event will highlight the impact of disasters, discuss response approaches and the need for collective action in tackling disasters.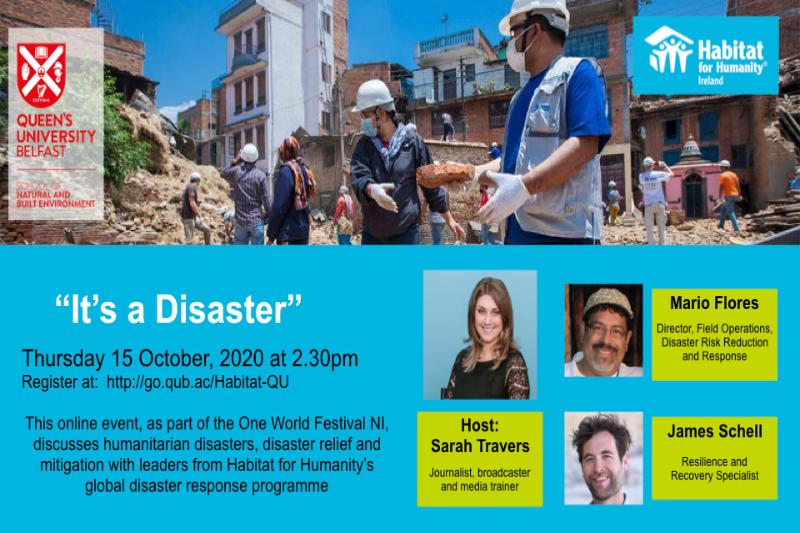 ---
Chaired by broadcaster Sarah Travers, "It's a Disaster" will feature Habitat for Humanity International's Mario Flores, Director, Field Operations, Disaster Risk Reduction and Response and James Schell, Resilience and Recovery Specialist, who is currently co-ordinating Habitat's response to the Beirut explosion.
The event is a collaboration between Queen's University's School of Natural Built Environment and Habitat for Humanity, and is taking place during the One World Festival, which aims to increase awareness of the global south, promote understanding of issues that affect the lives of the poorest people and inspire action in our communities towards a just, peaceful and sustainable world.