The Chief Executives' Club at Queen's University Belfast are delighted to host an evening lecture with Mr Feargal McCormack, President of Chartered Accountants Ireland and Managing Director of PKF-FPM Accountants on Tuesday 14 May.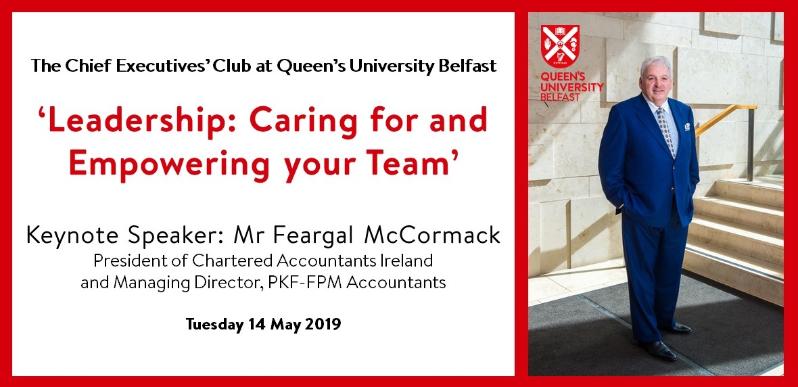 Canada Room & Council Chamber, Queen's University Belfast
---
Mr McCormack is a proud Queens University Belfast Alumnus, having graduated with an Economics honours degree in 1982 and successfully completed the postgraduate diploma in Accounting in 1983. In the academic year 1982/83 he became the inaugural President of the Queens University Accountancy Society. This event is by invitation only please contact for more information.