This is the first in a series of online innovation briefings, delivered by Queen's University Belfast as part of the All-Island Innovation Programme. This initiative is powered by InterTradeIreland to promote and encourage innovation for SMEs.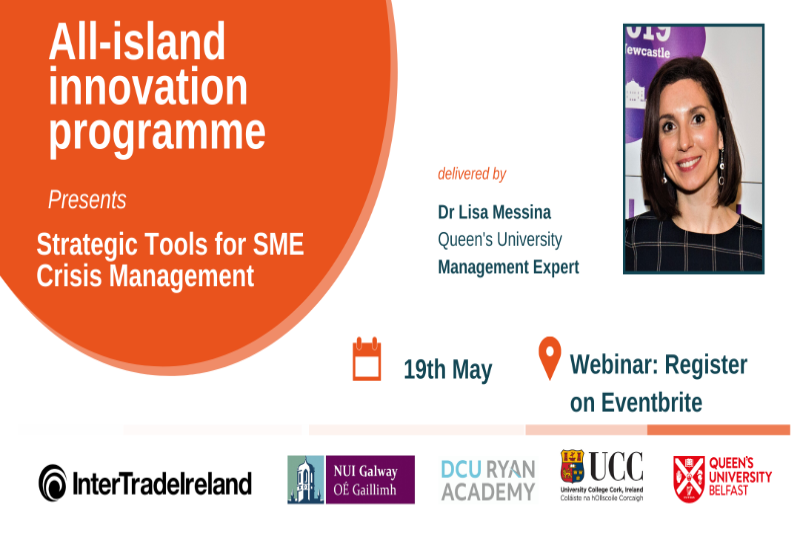 May 19, 2020 - May 13, 2020
---
In this briefing, Dr Lisa Messina will identify some of the challenges and discuss the strategies that SMEs can employ to navigate the current Covid19 crisis. Dr Messina will highlight the differences between the current crisis and 'routine' business crises, and will introduce a set of strategic tools that managers can use to lead their SME during conditions of real-time problem solving. In particular, she will highlight the importance of behaving in a foward-looking, innovative and risk-taking manner as critical to successful SME crisis management.
Department

Public Engagement