Excellence from Technology: The Rolls Royce Trent Engine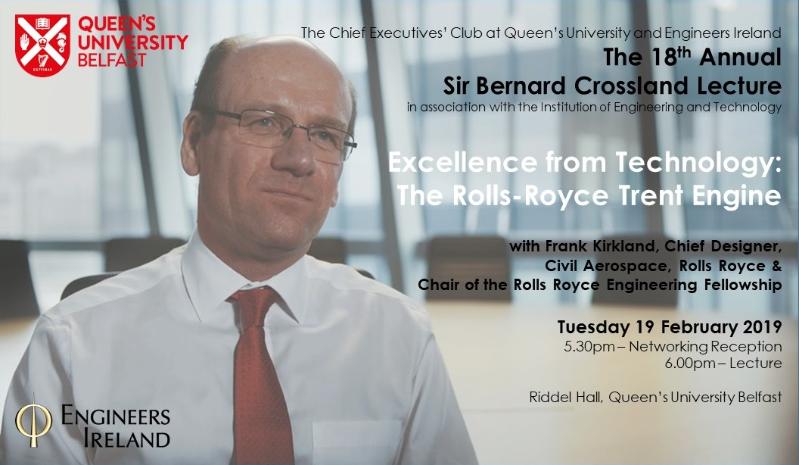 Queen's University Belfast
---
This year Engineers Ireland and Queen's University Belfast, in association with The Institution of Engineering and Technology, are delighted to welcome Professor Frank Kirkland, Chief Designer or Civil Aerospace, Rolls Royce and Chair of the Rolls Royce Engineering Fellowship , to give the 18th Annual Sir Bernard Crossland Lecture titled 'Excellence from Technology: The Rolls-Royce Trent Engine'.
Professor Mark Price, Pro-Vice-Chancellor for the Faculty of Engineering and Physical Sciences at Queen's University Belfast, will give the welcome address at this prestigious event, which is also part of the Northern Ireland Science Festival.
There will be a networking reception for all guests from 5.30pm in Riddel Hall, with the lecture starting promptly at 6.00pm in the Isdell Courtyard.
You can join the conversation on Twitter by following @SBCLecture @QUBEngagement @Engineerireland and using the #SirBernardCrossland