Queen's Public Engagement is delighted to welcome the US Consul General Elizabeth Kennedy Trudeau to deliver a public talk at the University.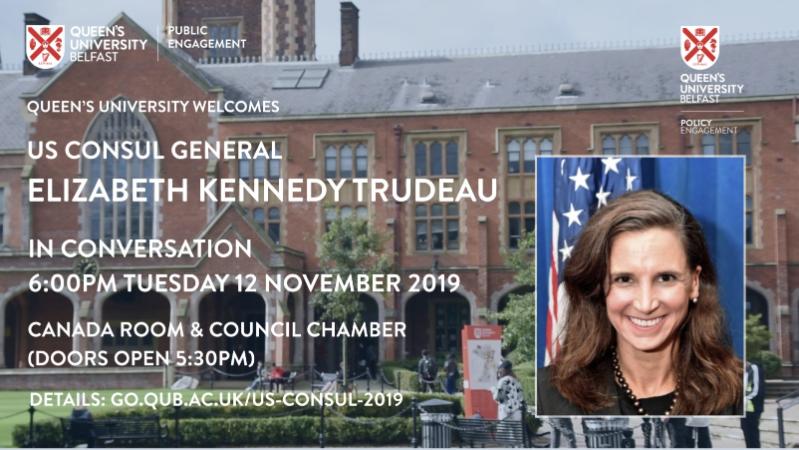 Canada Room and Council Chamber, Queen's University Belfast
---
Elizabeth Kennedy Trudeau assumed her duties as U.S. Consul General in Belfast in September 2018. The U.S. Consulate General Belfast was established on May 27, 1796 by the first American President George Washington, and is the second oldest continuously operating U.S. Consulate in the world.
Elizabeth Kennedy Trudeau's career has seen her take up roles in Washington DC, in NATO, and in a variety of African countries. Before taking up her current post she was Consul General in Pakistan.
The event at Queen's will be hosted by Professor Richard English, Pro-Vice-Chancellor for Internationalisation and Engagement, Queen's University Belfast.