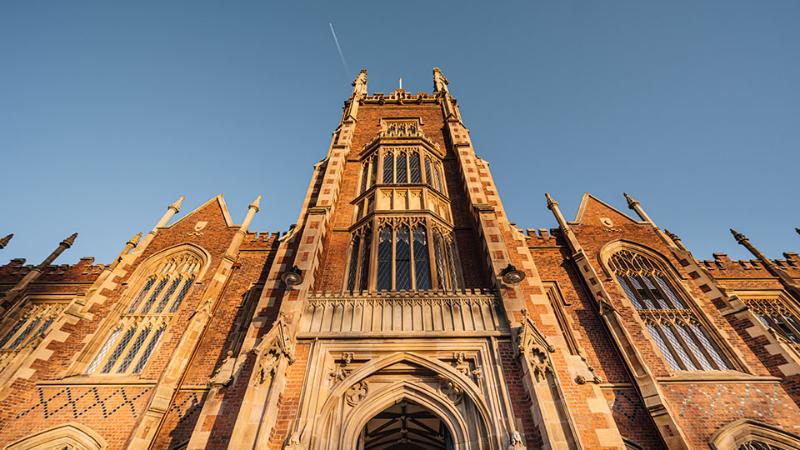 Room 01.035, 6 College Park or online livestream
---
Centre for Children's Rights Seminar Series 2021/22
Wild Things: Children as Researchers
Speakers: Dr Becky Shelley and Dr Megan Lang, Peter Underwood Centre for Educational Attainment, University of Tasmania, Australia
VENUE: Room 01.035, 6 College Park or online livestream*
*You are invited to 6 College Park, where the event will be livestreamed from Australia, or you can watch remotely. Participants who wish to watch online should specify this and will be sent links closer to the time.
To register for this event, please email amy.hanna@qub.ac.uk
In spite of excellent examples of child-led research, questions remain about the implications for childhood studies of children's participation in what are often adult-designed research activities. In exploring the intertwined and chaotic nature of the social world that is child-led research, this paper will present some key concepts from the dialogic imagination of Mikhail Bakhtin. These concepts serve as a heuristic for examining 'Tassie Researchers', a 5-day children-as-researchers program conducted in a school in Australia. Experiences and observations of the program are unpacked and the different voices of the situation highlighted. This is followed by a discussion of findings and implications.
Dr Megan Lang has a PhD in Musicology with a focus on musical identities of student musicians and performers. A former professional musician and music teacher, Megan has studied and worked in Germany and Australia as a performer with major Classical ensembles as well as teaching students and ensembles of all ages. 10 years of lecturing, tutoring and research assisting in Musicology at the Sydney Conservatorium of Music, University of Sydney, gave Megan the opportunity to focus on her interests in learning, self-concept, and performance. Megan is a Research Fellow at the Peter Underwood Centre for Educational Attainment at the University of Tasmania.
Dr Becky Shelley also works at the Peter Underwood Centre for Educational Attainment as a Deputy Director. With a disciplinary background in Political Science, Becky joined the University of Tasmania after an extensive career in the public and community sector in Australia. Becky works at the intersection of policy, research and practice and has had several appointments as an advisor to government.
@childrightsQUB
Department

School of Social Sciences, Education and Social Work