Building resilience at Queen's - Mental Health Awareness Week 2023
As part of Mental Health Awareness Week 2023, a selection of personalities and experts from the worlds of academia, sport, business and the media visited Queen's this week to share their experiences of building a resilient mindset.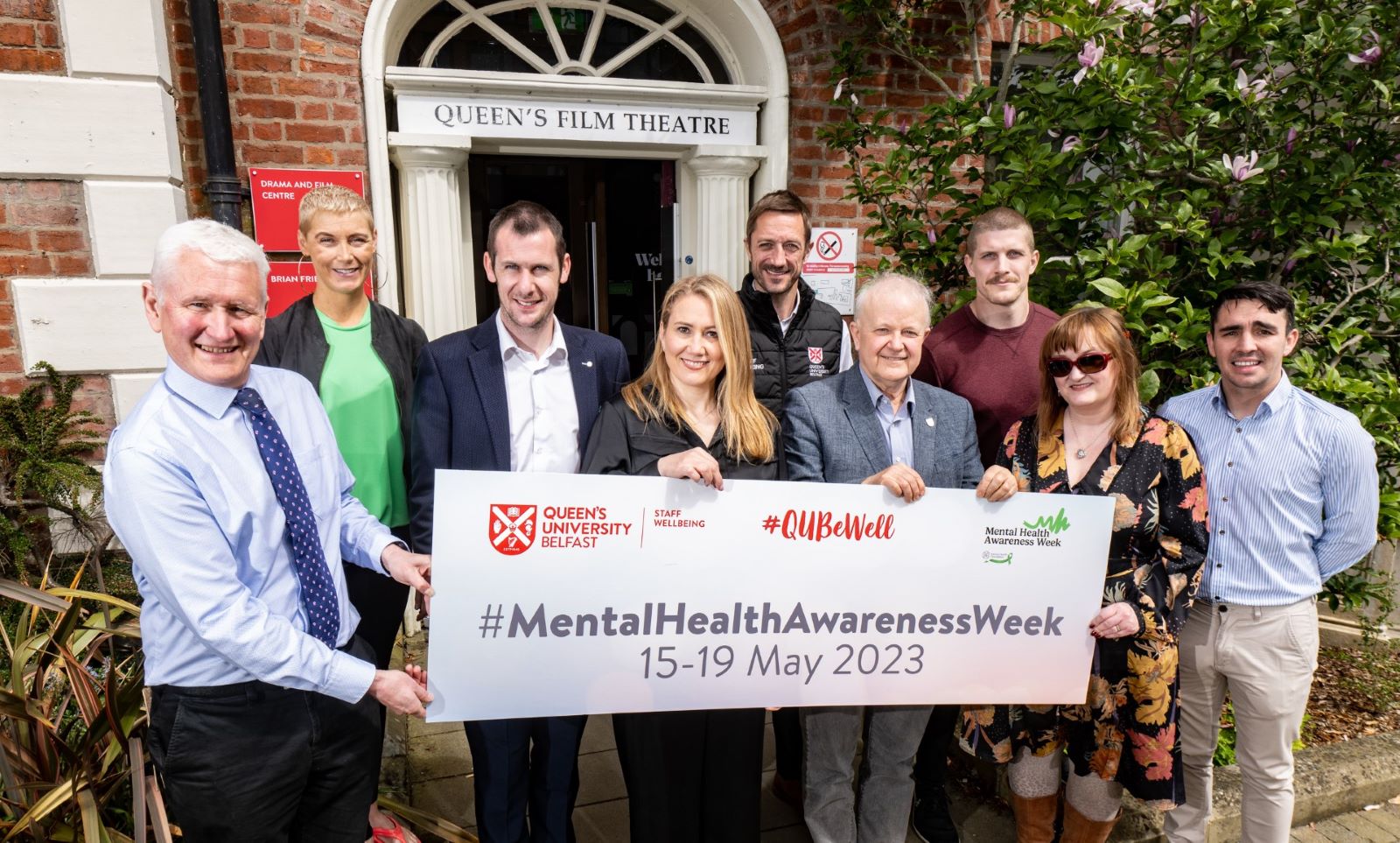 Hosted at the Queen's Film Theatre, by BBC Radio's Cate Conway, panel members shared their experiences of learning to deal with anxiety and pressure from the boxing ring to the boardroom.
Paralympian Gold Medallist Dr Michael McKillop, Kaffe O business owner and Transplant Games World Record holder Orla Smyth, retired Belfast Giants player Kevin Raine, former professional boxer Jamie Conlon, Chief Executive of Action Mental Health David Babington and Dr Karen Galway PhD Senior Lecturer in Mental Health in the School of Nursing and Midwifery at Queen's joined together to share their experiences of building resilience.
Speaking about the event, Head of Diversity, Inclusion and Staff Wellbeing, Conor Curran, said: "The University is committed to supporting and promoting the wellbeing of its campus community and the events this week were designed to provide some practical and professional advice and support to staff on matters relating to both physical and mental health, with a particular focus on anxiety and resilience.
"We were delighted with the QFT panel discussion, which was designed to break down some of the stigma associated with discussing anxiety and stress. Our panellists candidly shared their own experiences, whether in the boxing ring, on the rink or running track, in academia, running a business or changing lives for the better.
"Their experiences of building resilience, through their lives and careers was really enlightening – and we are very grateful for them coming onto campus, engaging with our staff and giving us some food for thought."
Media
For media inquiries please contact comms.office@qub.ac.uk