EPS launches 10-month pilot focused on promoting positive student mental health and wellbeing
In partnership with Fika Mental Fitness, the Faculty of EPS Wellbeing Committee announced the launch of a pilot focused on promoting the positive mental health and wellbeing of its new level 1 and direct entry level 2 undergraduate students.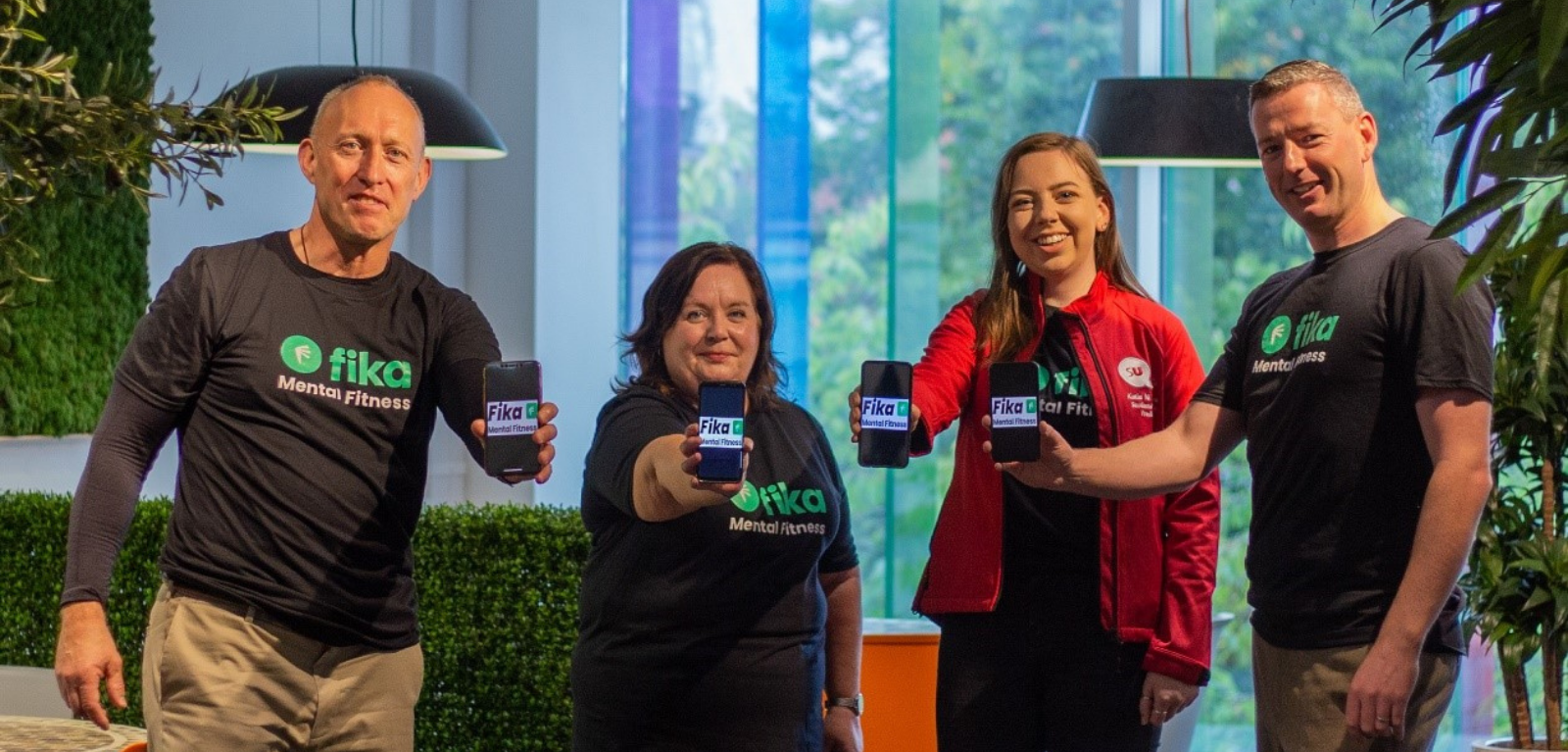 The pilot, which will run for ten months, forms part of the Faculty of Engineering and Physical Sciences (EPS) Wellbeing Committee's Wellbeing Strategy.
The pilot will roll out the Fika App, a mental education and fitness curriculum framework designed to build 7 key social and employment skills over the course of a student's academic year. Through short exercises, students will develop and build keys skills aimed at helping them react positively to whatever life may throw at them.
Eligible students will be encouraged to download and use the App to access a dedicated series of programmes created by Fika, where they will hear from expert psychologists, academics and professional athletes in five-minute videos, audio, and text programmes.
Allister Lee, Chair of the EPS Wellbeing Committee, said: "Through our partnership with Fika, we hope to better support and improve the mental health and wellbeing of our students and are delighted to do so in partnership with Queen's Students' Union and Student Wellbeing Services. Fika is already being used by several other UK universities, including Liverpool, Bath, Plymouth, Birmingham, and the London Business School."
In addition to students in the Schools of Chemistry and Chemical Engineering, Electronics, Electrical Engineering and Computer Science, Mechanical and Aerospace Engineering, Mathematics and Physics, Natural and Built Environment and Psychology, students studying on the medicine and biomedical sciences degree will be part of the pilot.
For more information, please contact Rory Bonnar (r.bonnar@qub.ac.uk).