Two Queen's University Belfast academics awarded Fulbright Scholarship
A Queen's alumnus and two Queen's University Belfast researchers are three of forty people across Ireland to be awarded a Fulbright scholarship this year.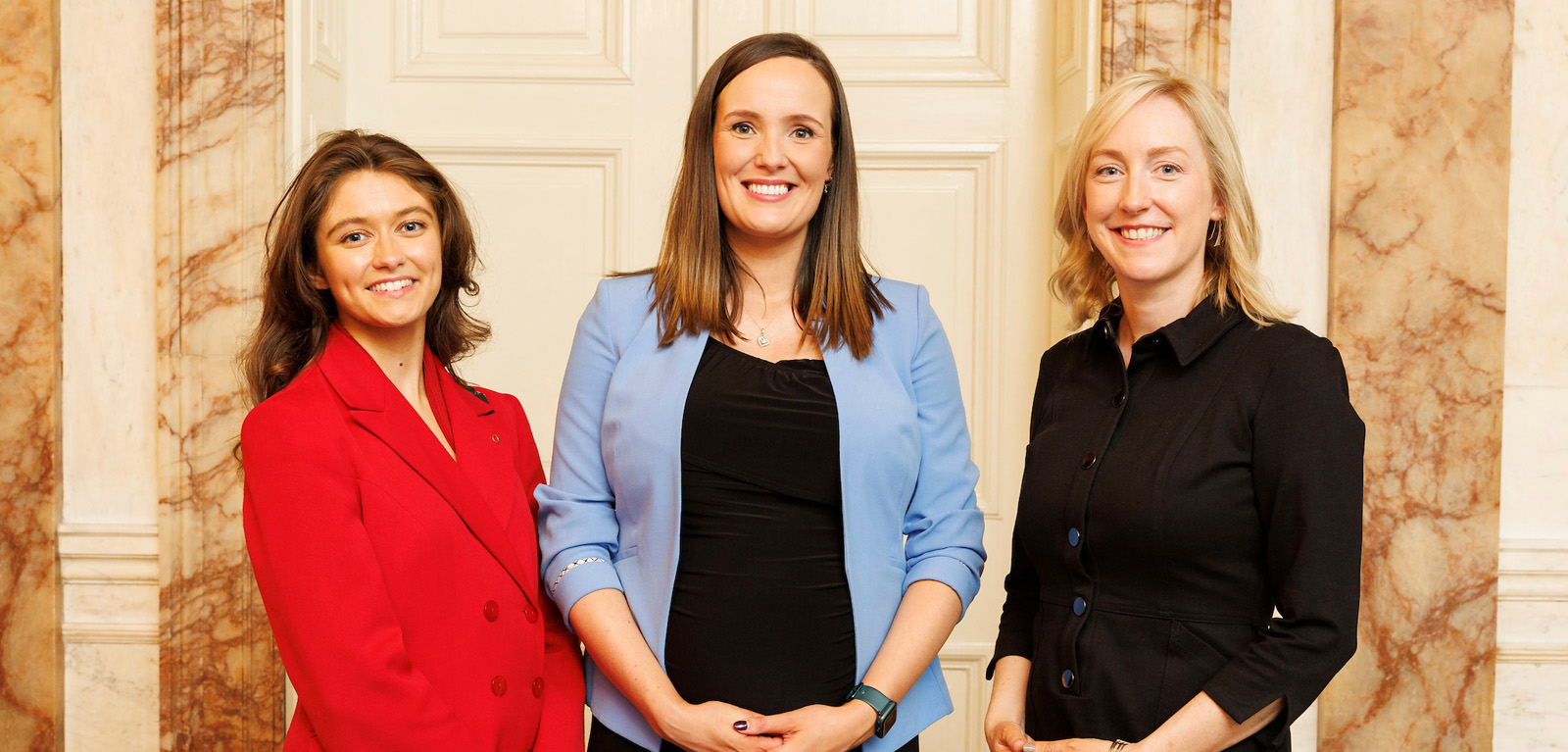 The Fulbright Program has served to strengthen international relations for seventy-five years. The Fulbright Commission in Ireland's vision of inspiring minds to create a global culture of understanding is more important than ever in today's increasingly polarised world.
This year's Irish awardees will undertake research, teaching and study in the USA spanning many disciplines. They will address pressing societal issues, engage with US society, and share their knowledge when they return home.
A senior lecturer in Architecture from the School of Natural and Built Environment at Queen's, Dr Nuala Flood's research focuses on codesign methods for spatial adaptation to the climate emergency. As a Fulbright-EPA Scholar, Dr Flood will work with the Urban Systems Lab at Parsons School of Design to explore explore innovative codesign methods to support the cultivation of place-based climate resilience.
Dr Claire Potter is a Specialty Trainee in General Adult and Old Age Psychiatry and ICAT Fellow from the Centre for Public Health at Queen's University Belfast. Dr Potter's research involves studying life course impact of stress and negative psychological experiences on biological and cognitive ageing across ageing cohorts. As a Fulbright Student Awardee to the Institute of Social Research, University of Michigan, Dr Potter will explore this further in the longitudinal Health and Retirement Study (HRS) gaining additional technical and analytical skills to develop longstanding collaborations with global ageing researchers.
Clíodhna Ní Chorráin, a Queen's alumnus has also been awarded a Fulbright Irish Foreign Language Teaching Assistant scholarship. Clíodhna graduated from Queen's with a first-class honours joint degree in Irish and Spanish in 2019 and has since been working in the Irish Language television industry as an Assistant Producer. As a Fulbright Irish Foreign Language Teaching Assistant, Clíodhna will teach the Irish language and take classes at the University of Notre Dame.
Professor Diane Negra, Chair of the Fulbright Commission Ireland Board, said: "The Commission Board congratulates the 40 awardees travelling to the U.S. in the coming year and wishes them an enjoyable and successful Fulbright experience. They are joining a very vibrant network and will benefit from the professional recognition of being a Fulbright awardee. The excellence and expertise of Fulbright recipients continues to develop after 65 years of Irish-US exchange, as they continue Senator Fulbright's vision of creating a global culture of understanding that can erode mistrust that has historically set nations against one another."
Media
For media inquiries, please contact comms.office@qub.ac.uk