In Pictures: Black History Month opening ceremony
Staff and students came together in the Great Hall on Monday 4 October to celebrate the opening of an engaging and informative programme for Black History Month during October 2021.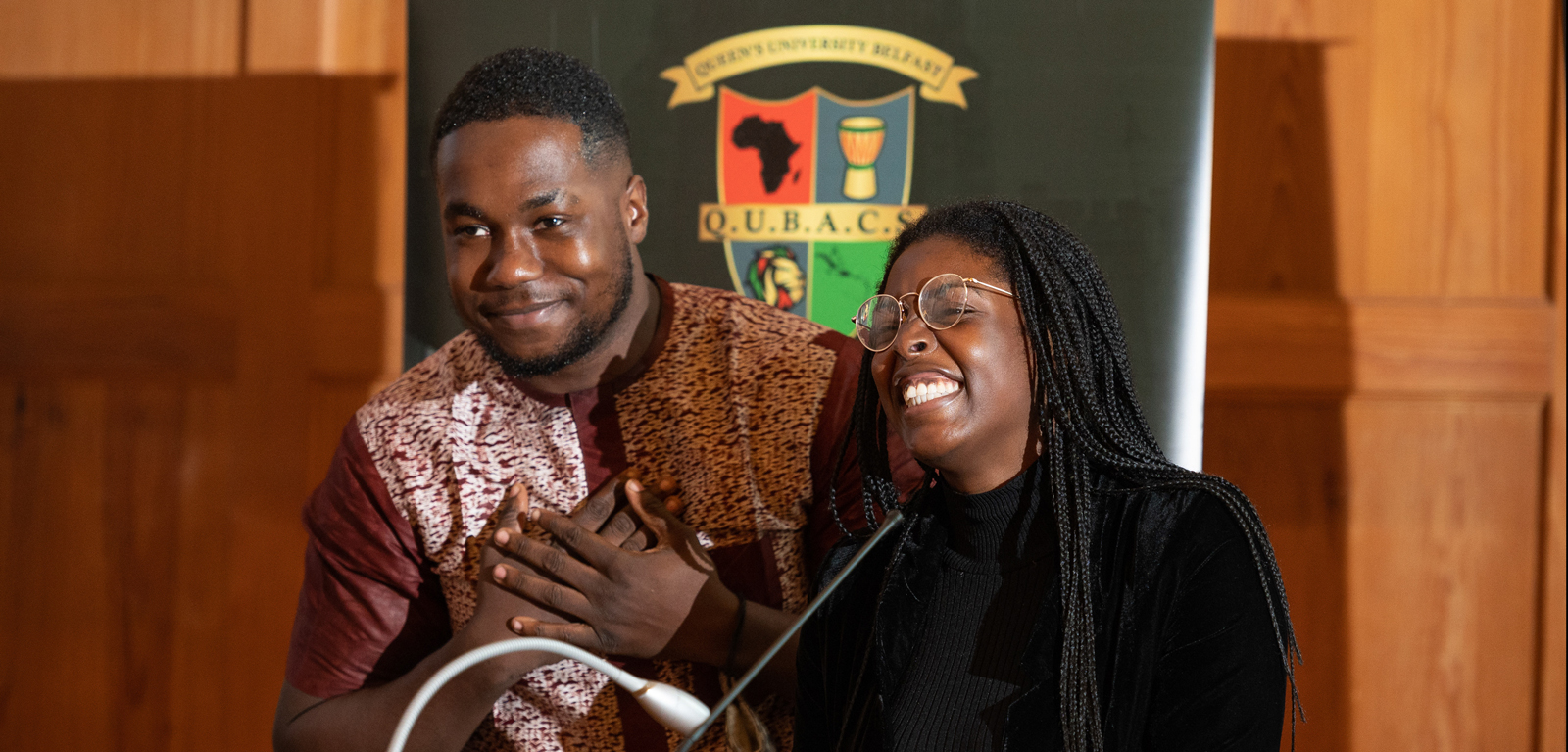 The opening ceremony, held in the Great Hall, included a drum performance delivered by Wilson Magwere, a celebration of poetry and spoken word, and an informative presentation on the work of Horn of Africa People's Aid NI, a local community-based charity that supports and empowers individuals from the Horn of Africa (Djibouti, Ethiopia, Eritrea, Somalia, and Sudan) and beyond in Northern Ireland. African Caribbean food was provided by Yetunde from Yetunde's Kitchen, a local business that supplies African and Irish take-away meals in Belfast.
The University's African and Caribbean Society is leading Queen's Black History Month (BHM) celebrations this year.
Find out more and view upcoming events.