In Pictures: Professor Carol McGuinness portrait unveiled in the Great Hall
The unveiling of a new portrait of Professor Carol McGuinness took place on Thursday 23 June in the Great hall as part of a collaborative event between Queen's Gender Initiative and the School of Psychology.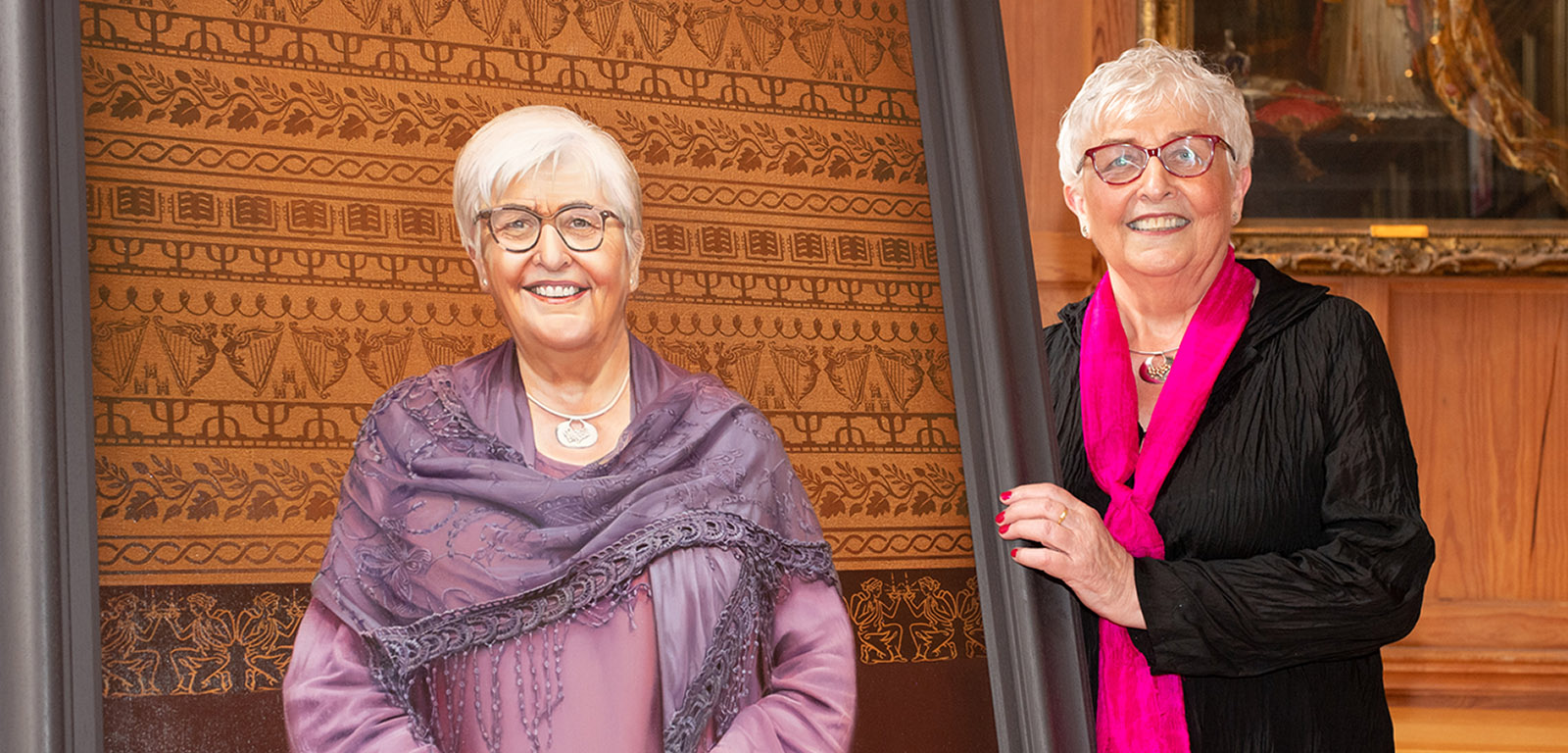 The portrait, by Jennifer Trouton, an award-winning visual artist based in Belfast, was commissioned as part of our Visionary Women portrait project, and celebrates Professor McGuinness's contribution to academia in the disciplines of Psychology and Education, and her contribution to the work of Queen's Gender Initiative.
Queens Gender Initiative, established in 1999, is a female-focussed entity that works to enhance the participation and visibility of women in all aspects of University life.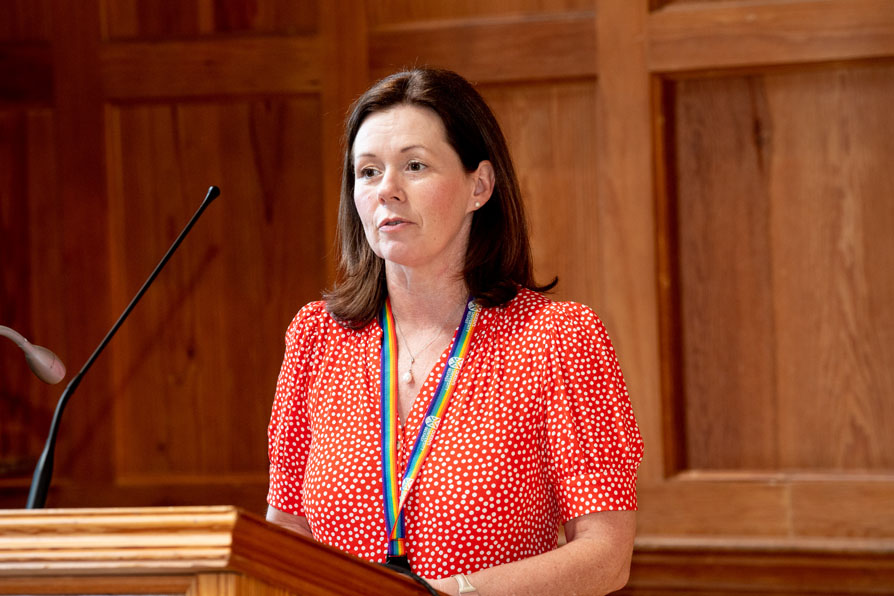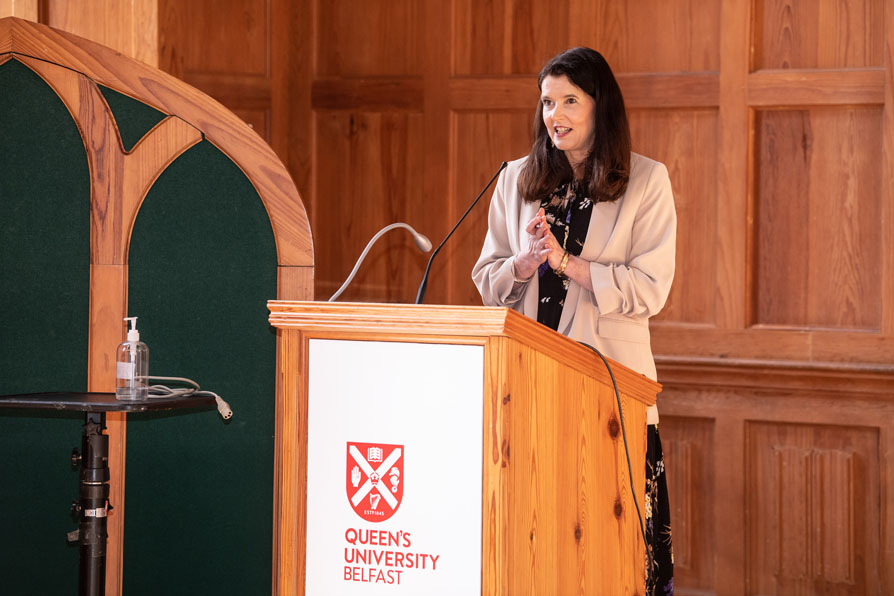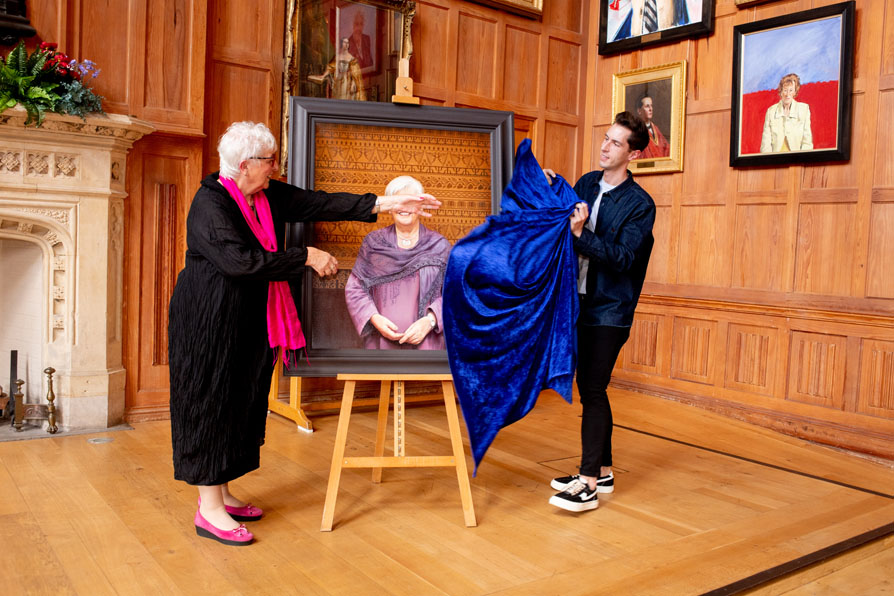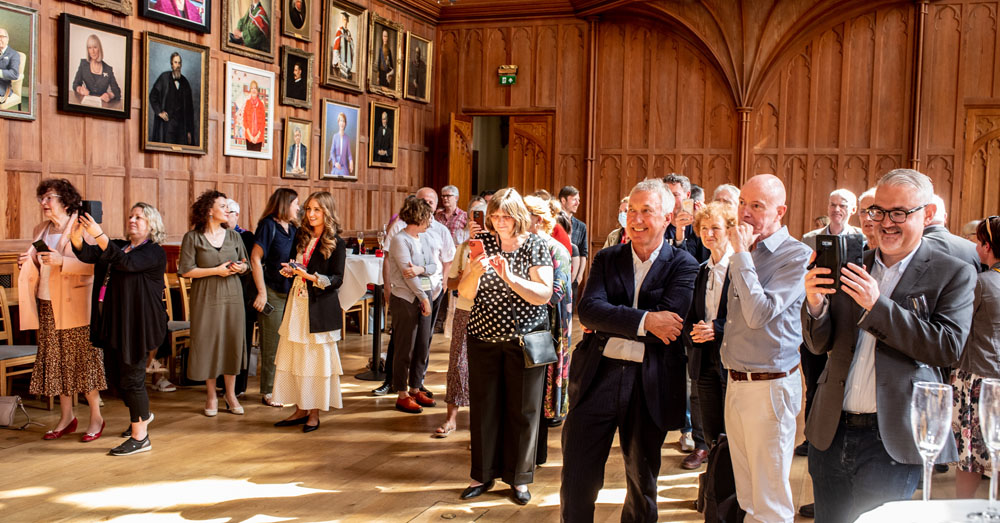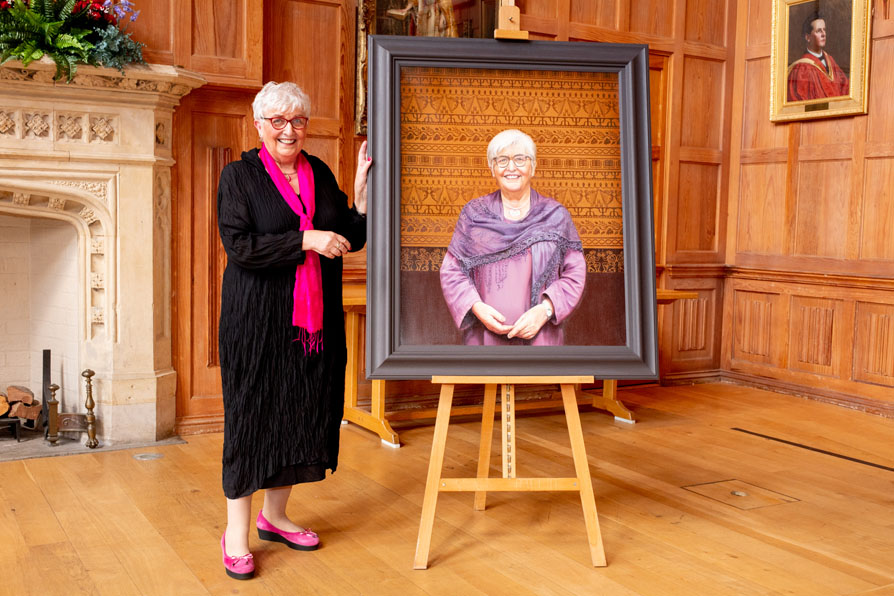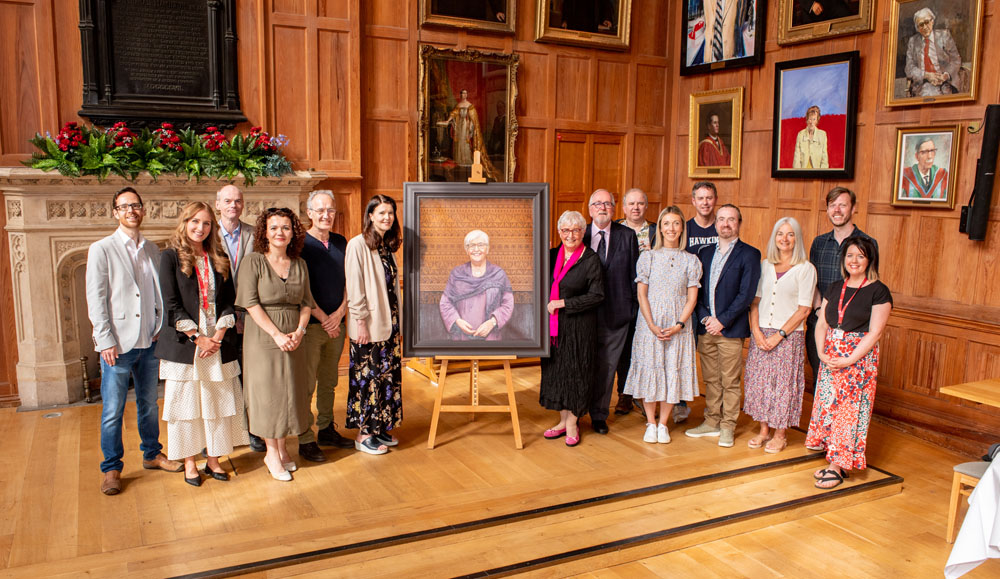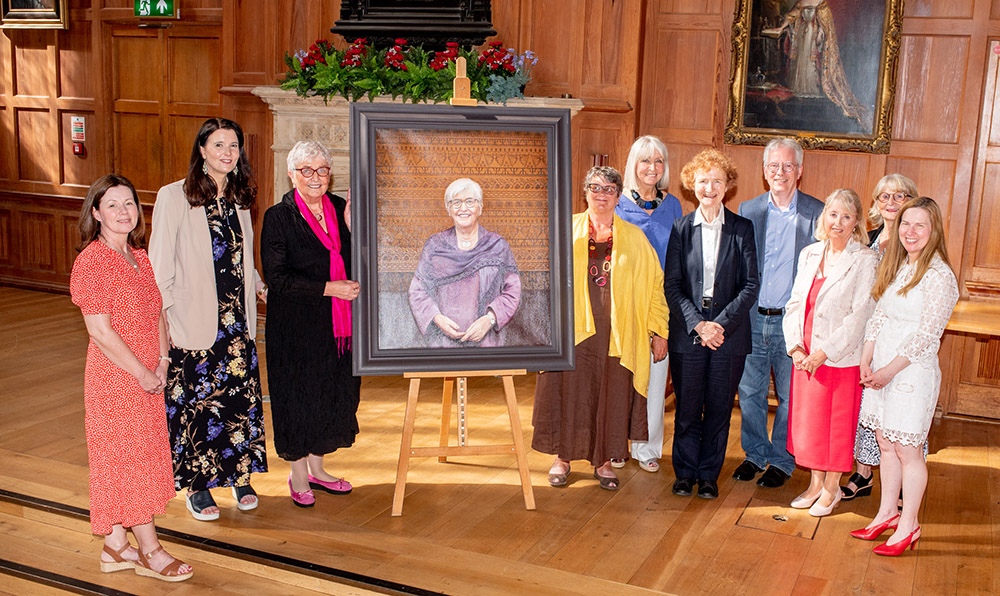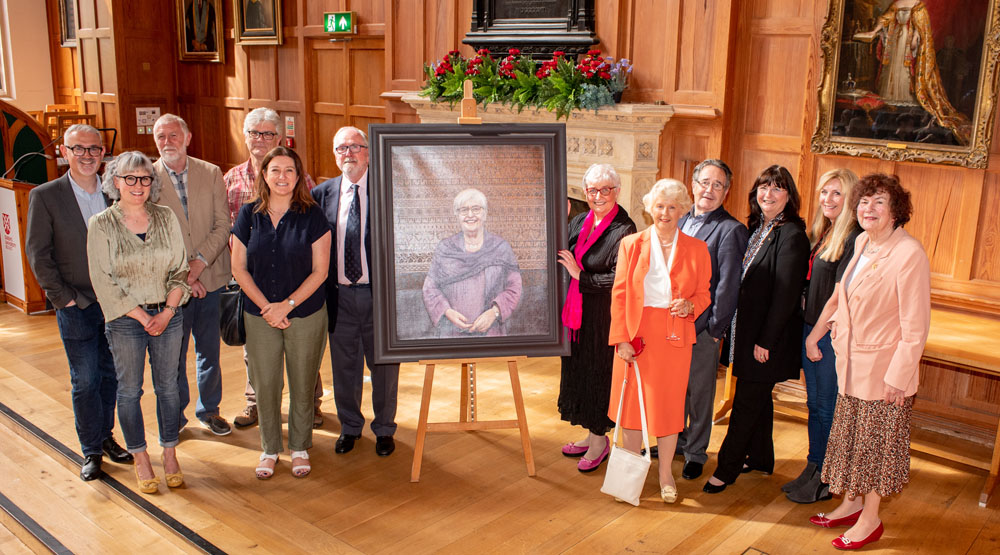 Queen's Gender Initiative has made available a virtual tour of Queen's University Belfast portraits: