Queen's academics launch landmark book: The Cambridge History of Ireland
Academics from Queen's are part of a team of leading historians from around the world who have contributed to one of the most comprehensive and authoritative compilations of the history of Ireland.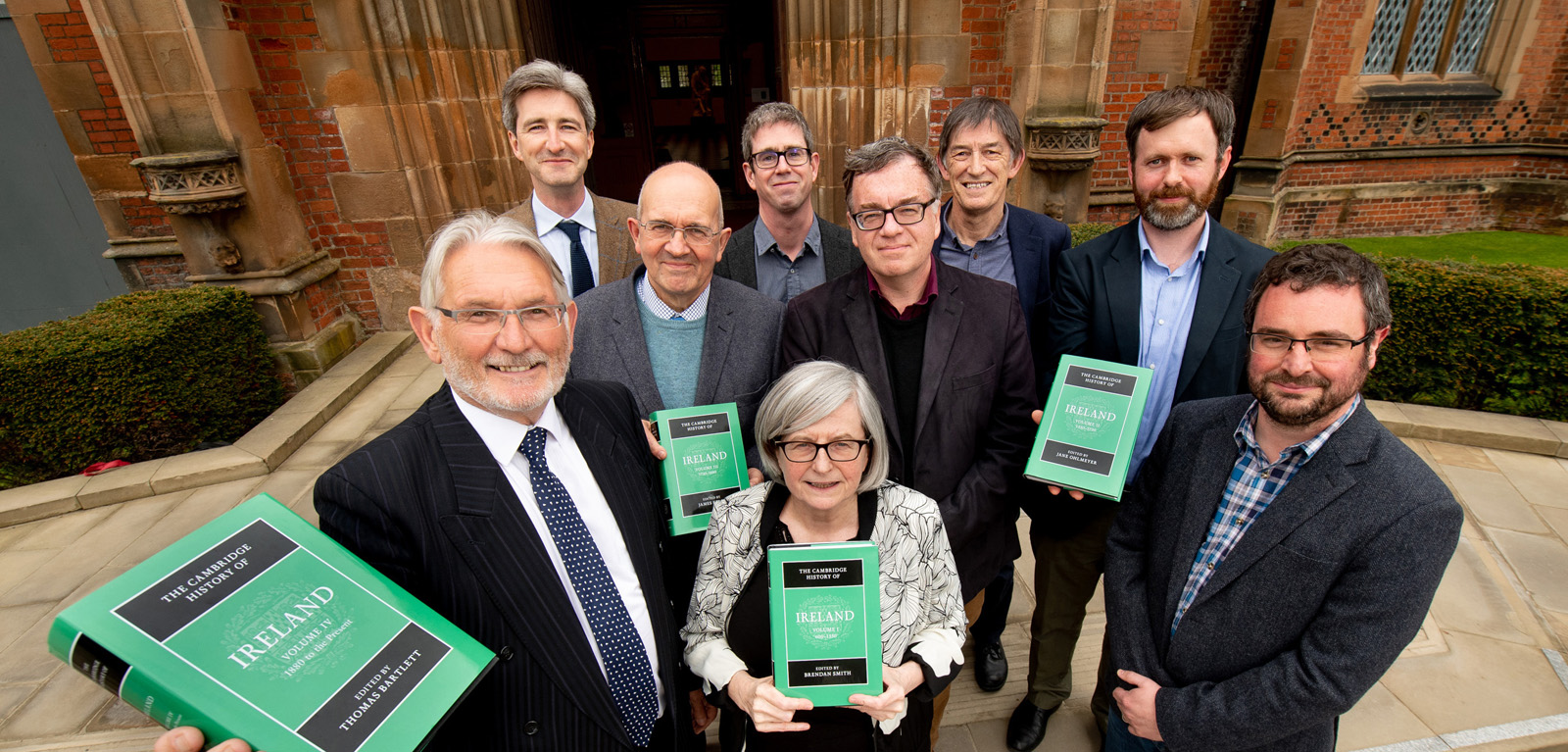 The Cambridge History of Ireland is a four-volume series which features the work of 103 contributors from 39 countries and 3,200 pages in total, published by Cambridge University Press.
The eight historians from Queen's who contributed are: Dr John Cunningham, Dr Ian Campbell, Professor Peter Gray, Dr Andrew Holmes, Dr Fearghal McGarry, Professor Mary O'Dowd, Professor Paul Bew and Professor David Hayton.
The general editor of the four volumes of the book is Queen's graduate Professor Thomas Bartlett. Professor Bartlett has held positions at the National University of Ireland, Galway, then as Professor of Modern Irish History at University College Dublin, and Professor of Irish History at the University of Aberdeen.
The individual volumes have been edited by Professor Brendan Smith, from the University of Bristol (volume one); Professor Jane Ohlmeyer, from Trinity College Dublin (volume two); Professor James Kelly, from Dublin City University (volume three); and Professor Bartlett (volume four and general editor).
The Cambridge History of Ireland presents the Irish story from c600 to the present, with four comprehensive volumes, setting Irish history within broader Atlantic, European, imperial and global contexts.
The book has a strong political narrative framework; addresses the full range of social, economic, religious, linguistic, military, cultural, artistic and gender history; and challenges traditional chronological boundaries in a manner that offers new perspectives and insights.
The book was officially launched at a free public event on Monday 14 May 2018 by guest speaker Professor Sean Connolly, from the School of HAPP.