Queen's academic receives first US-UK Fulbright Scholarship in Social Work since 1967
An academic from Queen's has been awarded the first UK Fulbright Scholarship award in the discipline of Social Work for over 50 years.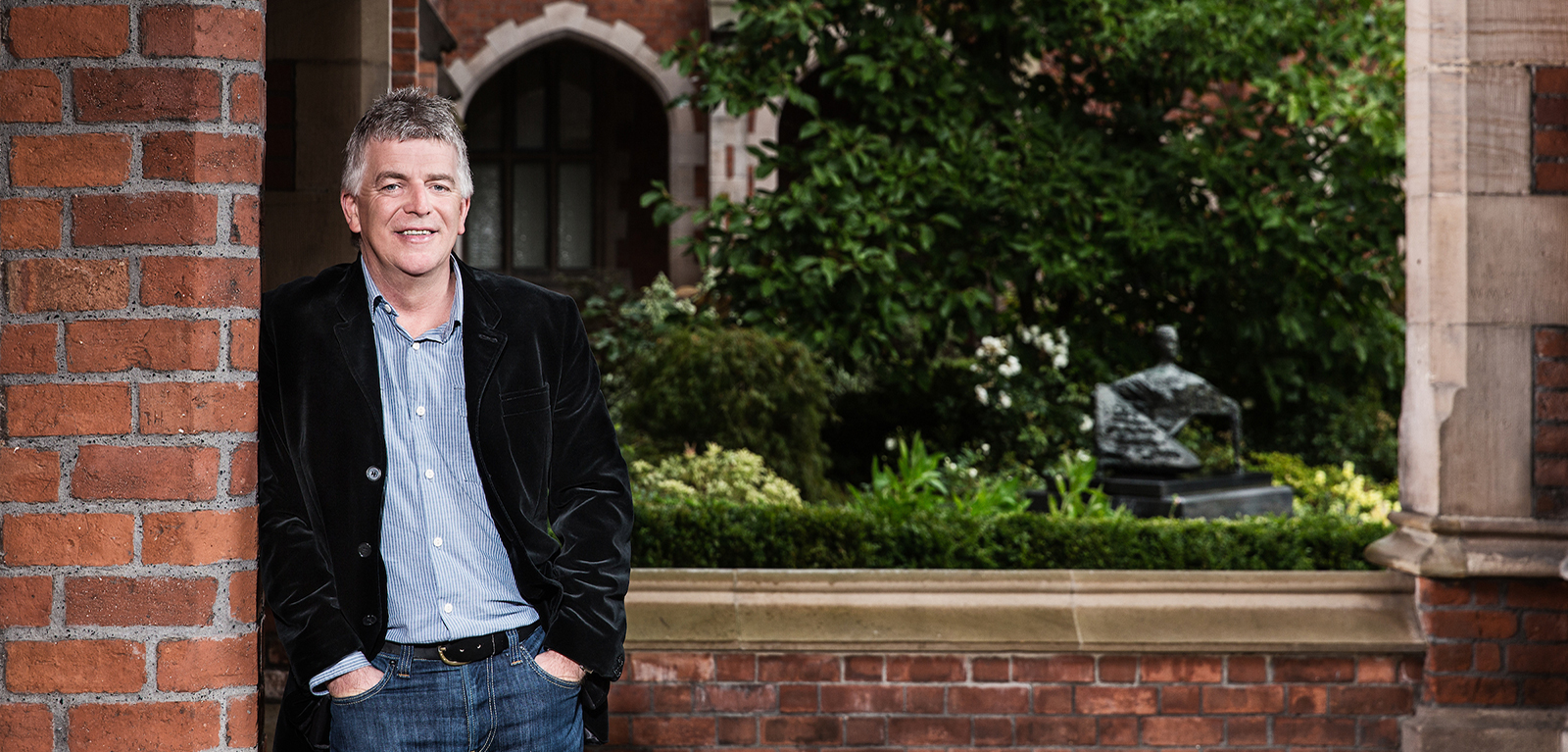 Dr Joe Duffy, a Senior Lecturer in Social Work from the School of Social Sciences, Education and Social Work, will work with New York University's Silver School of Social Work, Belmont University (Nashville, Tennessee) Social Work Department and the United States Council for Social Work Education (CSWE) during a 12-month period beginning in September 2018.
Working with these two universities as pilot sites, Dr Duffy's research will focus on the introduction of service user and carer involvement to the Social Work curriculum in the US.
At New York University, his research proposes to specifically focus on working with people affected by the 9/11 terrorist attack of 2001. By bringing this perspective to social work classroom teaching, he will be paralleling work he has undertaken with victims and survivors of 'the Troubles' in Northern Ireland.
Professor Carol Tosone, Silver School of Social Work, New York University, commented:
"New York University Silver School of Social Work is delighted to host Dr Joe Duffy as a Fulbright Scholar for the 2018-2019 academic year. Dr Duffy is undertaking vital research on the impact of using service users to educate social work students on the impact of collective trauma. I am looking forward to collaborating with Dr Duffy on the long-term legacy of 9/11 on social work education, as well as our ongoing project on 'the Troubles' and social work delivery."
Considered one of the most prestigious scholarships in the world, the US-UK Fulbright Commission was founded by diplomatic treaty in 1948, to foster intercultural understanding between the United States of America and the United Kingdom of Great Britain and Northern Ireland through educational exchange.
Speaking about the award, Dr Duffy said:
"I am thrilled to receive this esteemed Fulbright Award which will help provide a basis to enable social work education in the US to work with service user knowledge and support students in key aspects of their social work competence. Equally, it will be important for us in Northern Ireland to learn from the established practices in the US of using simulation-based knowledge in social work education, an area in which we are also currently innovating."
Working with Belmont University, Dr Duffy also proposes to introduce service-user involvement to the social work curriculum. Professor Cathy Taylor, Dean of the Gordon E Inman College of Health Sciences and Nursing (CHS) at Belmont University, commented:
"Working with Dr Duffy in recent years, I have come to appreciate his dedication to the science of caring and his work to standardize social work education and practice in Northern Ireland and believe this bodes well for the success of your proposed project. It is thus with pleasure that I welcome the opportunity to explore replication of similar strategies within our social work curriculum and the work of our faculty and students."
An additional important strategic strand of Dr Duffy's work will involve linking with the US Council for Social Work Education's Commission on Educational Policy as a consultant on including service-user knowledge in the US social work curriculum more broadly based on his research findings. The Council for Social Work Education (CSWE, Alexandria, Virginia), is the sole US accrediting body for social work education in the United States and territories.
"Including and integrating service user knowledge and perspectives has become increasingly important, and we are grateful that Dr Duffy will be leading this discussion with our Commission," stated Dr Darla Coffey, President Chief Executive Officer of the CSWE.
Penny Egan CBE, Executive Director of the US-UK Fulbright Commission commented: "In the US-UK Fulbright Commission's 70th year, we can look back on the lasting impact that more than 27,000 educational exchanges between the UK and US.
"We know that this cohort of Scholars will make the most of this opportunity to immerse themselves in another culture, develop ongoing partnerships, and move us closer to fulfilling Senator Fulbright's vision of a world of peace and prosperity through greater understanding between our peoples."