IN PICTURES: iRise (Black, Asian, Minority Ethnic and International) Staff Network Launch
The official launch of Queen's University Belfast's first Black, Asian and Minority Ethnic ('BAME') and International Staff Network, known as 'iRise', took place on Wednesday 12 June.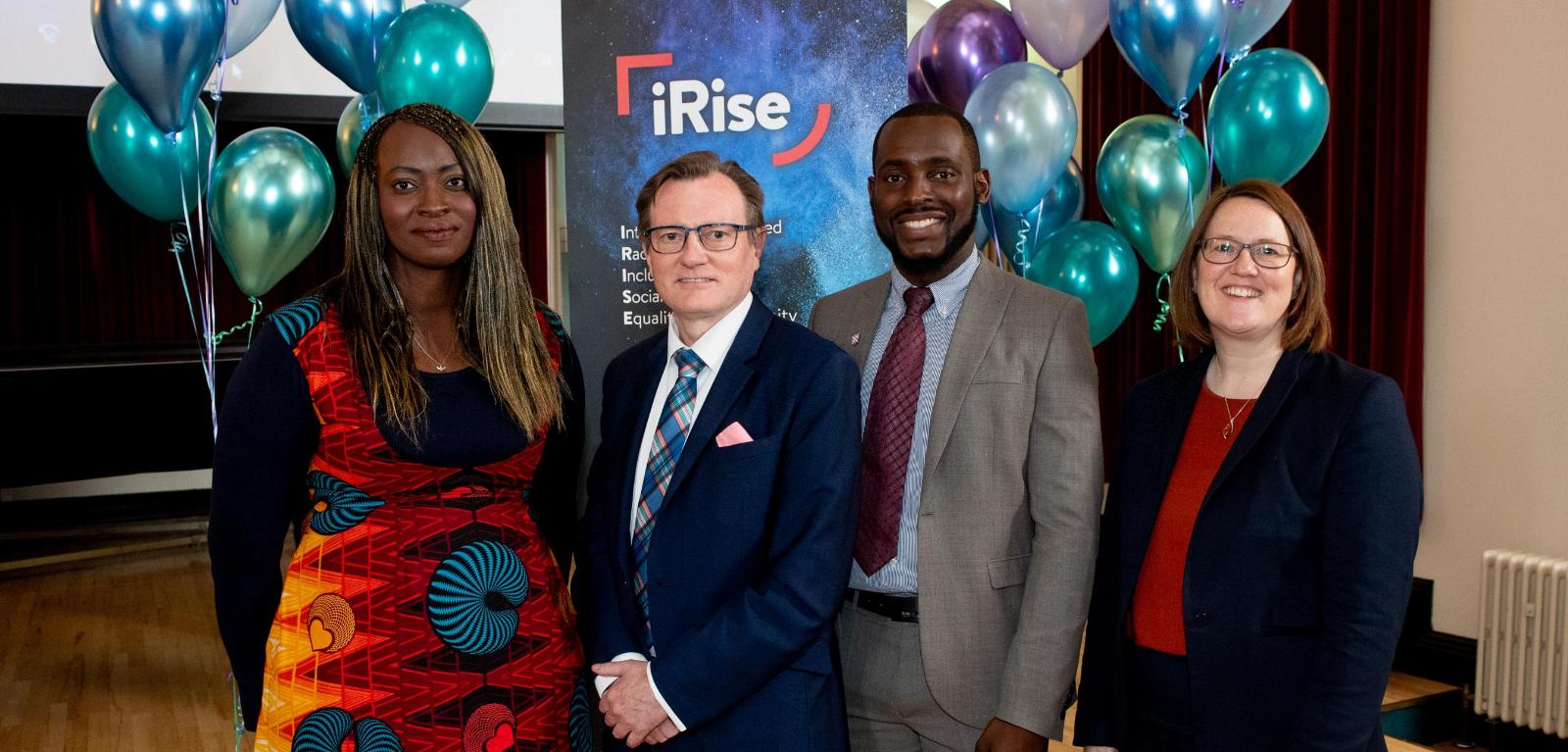 The reception was attended by the Vice-Chancellor, the Registrar, senior leaders and staff from across the University.
The event included Chinese folk music performances, a video launch and speeches by President and Vice-Chancellor, Professor Ian Greer, Head of Diversity and Inclusion, Mr Conor Curran, and iRise Co-Chairs, Dr Michael Isichei (School of Management) and Dr Yassin Brunger (School of Law).
How to join iRise
If you would like to join iRise, please email irise@qub.ac.uk or visit the iRise website to find out more information.
Alternatively, follow iRise on Twitter @QUBiRise for information on upcoming events and other activity.