In Pictures: Students' Union Education Awards 2019
The winners of the Students' Union Education Awards 2019 were announced at an awards ceremony in the Great Hall on Friday 3 May.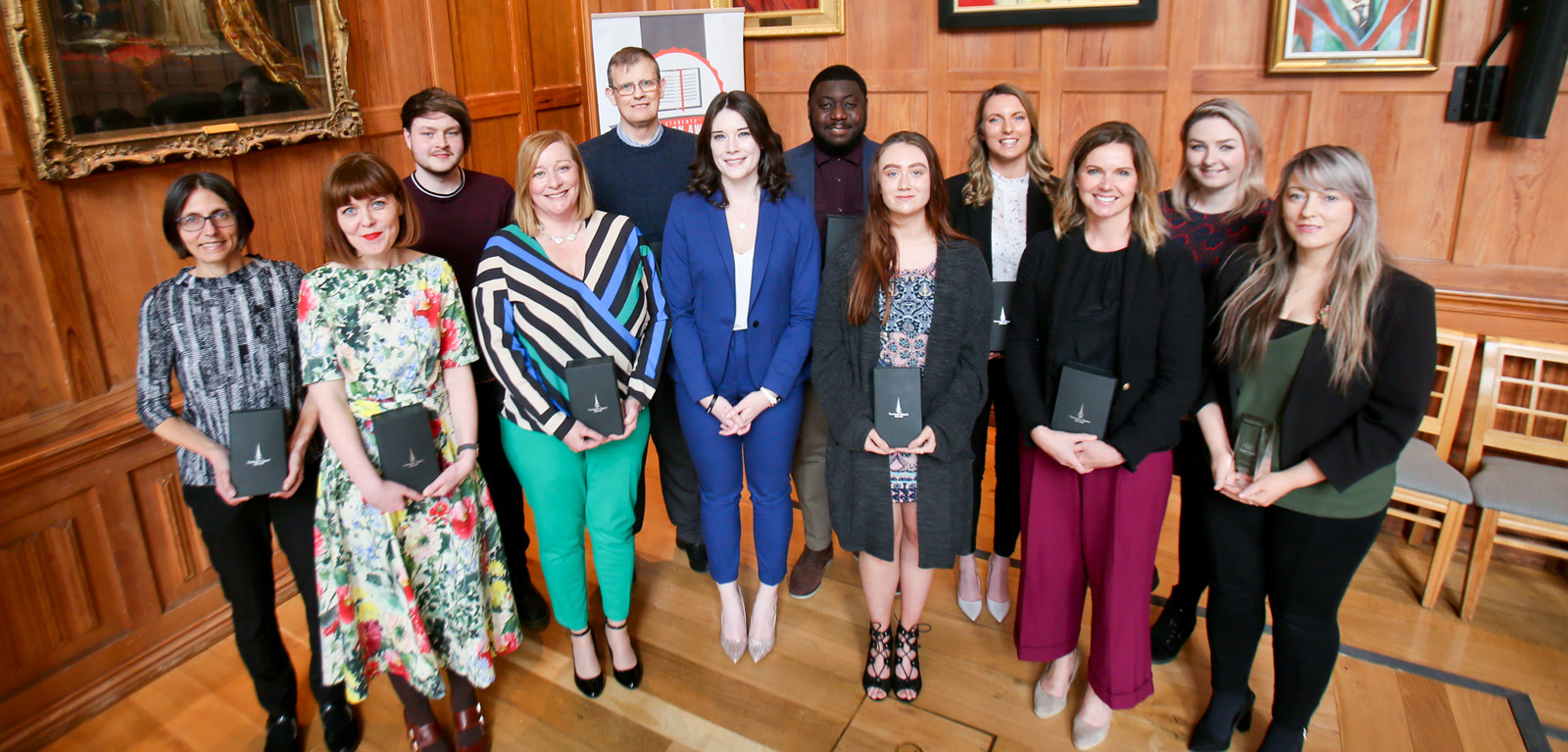 The awards celebrate academic excellence and reward staff and students for their continuing contribution to assuring and enhancing the quality of education and the student experience at Queen's.
Nominations were open to all Queen's staff and students across 15 award categories. Full details on the award categories are available on the Students' Union website.
The full list of award winners and nominees is given below.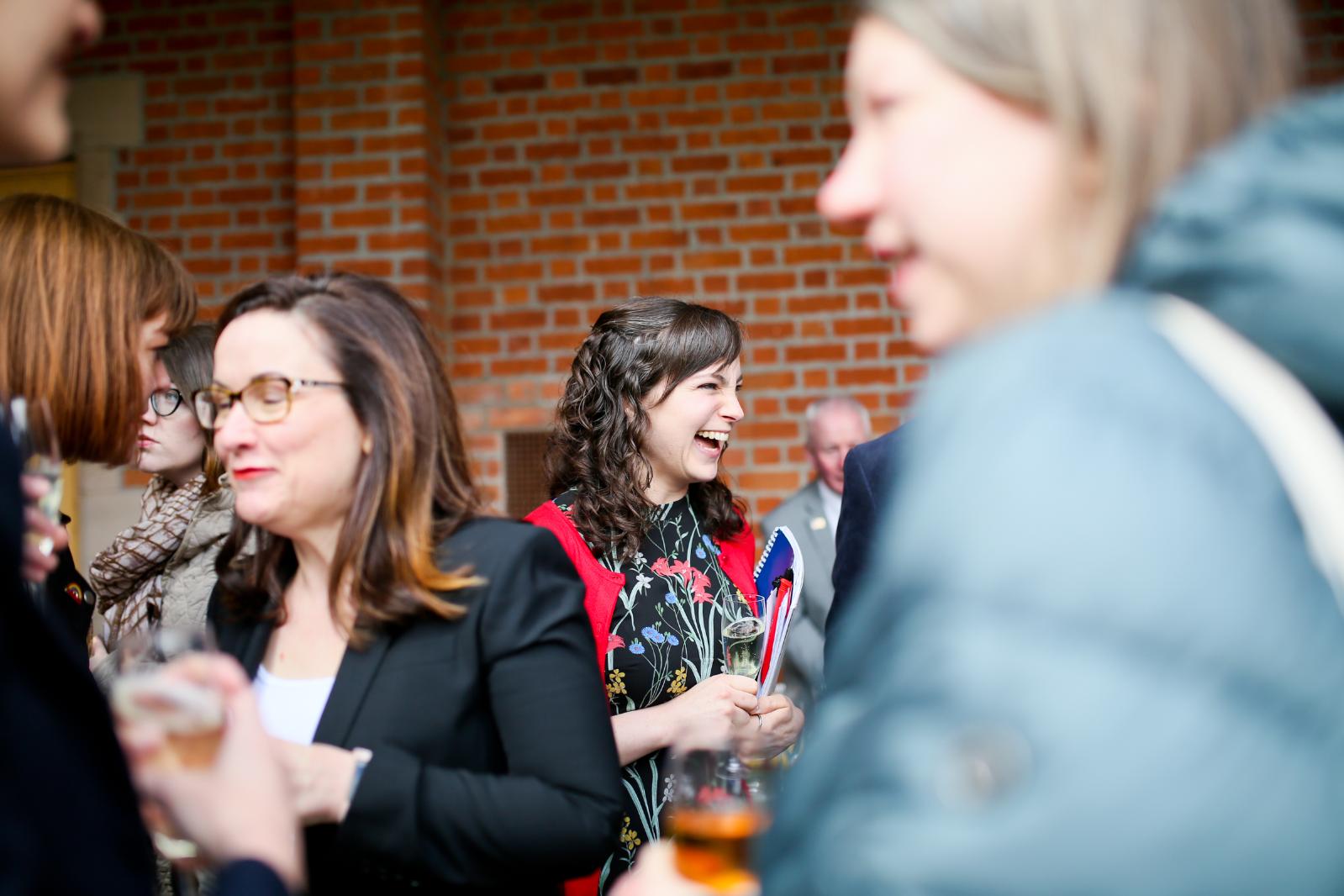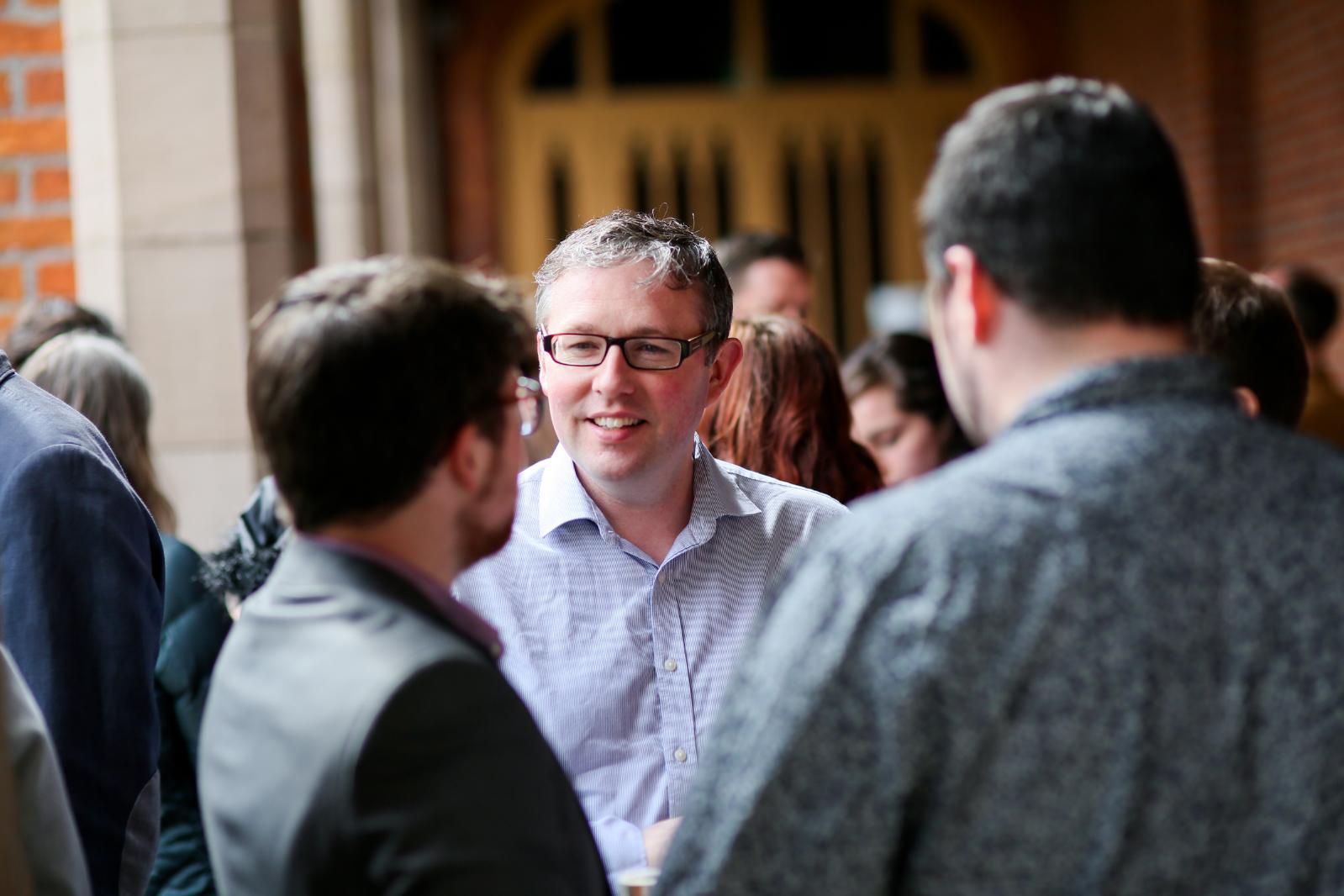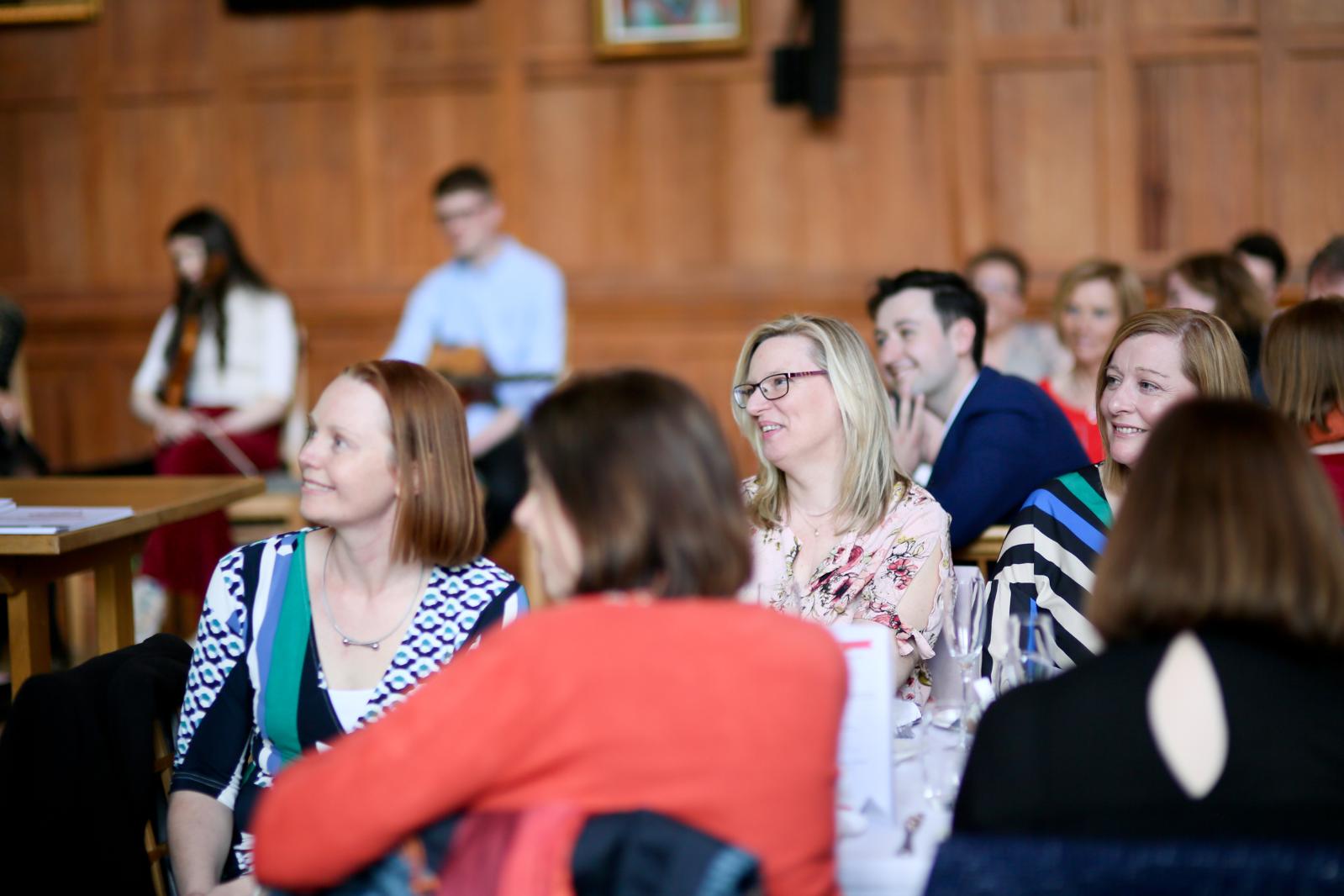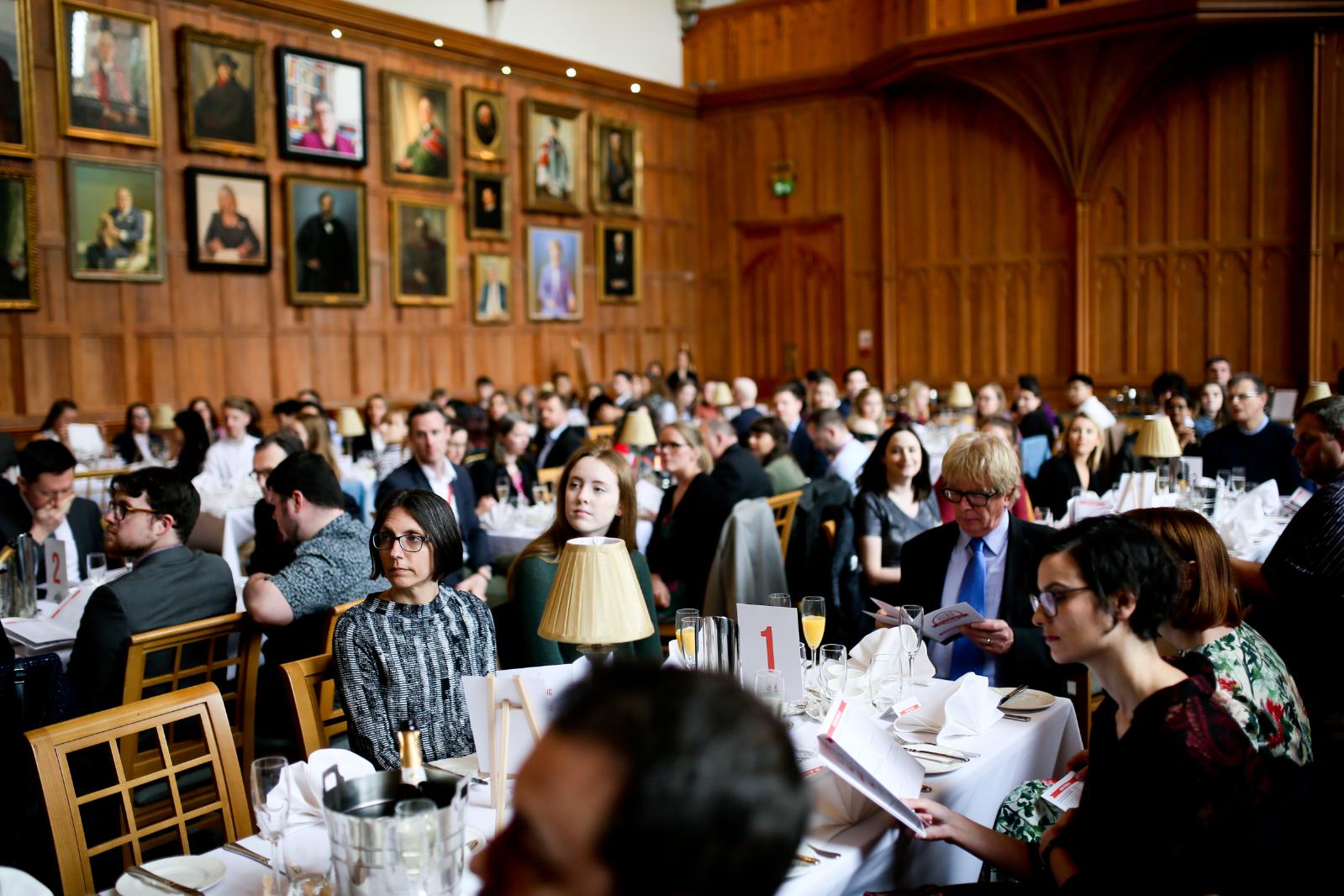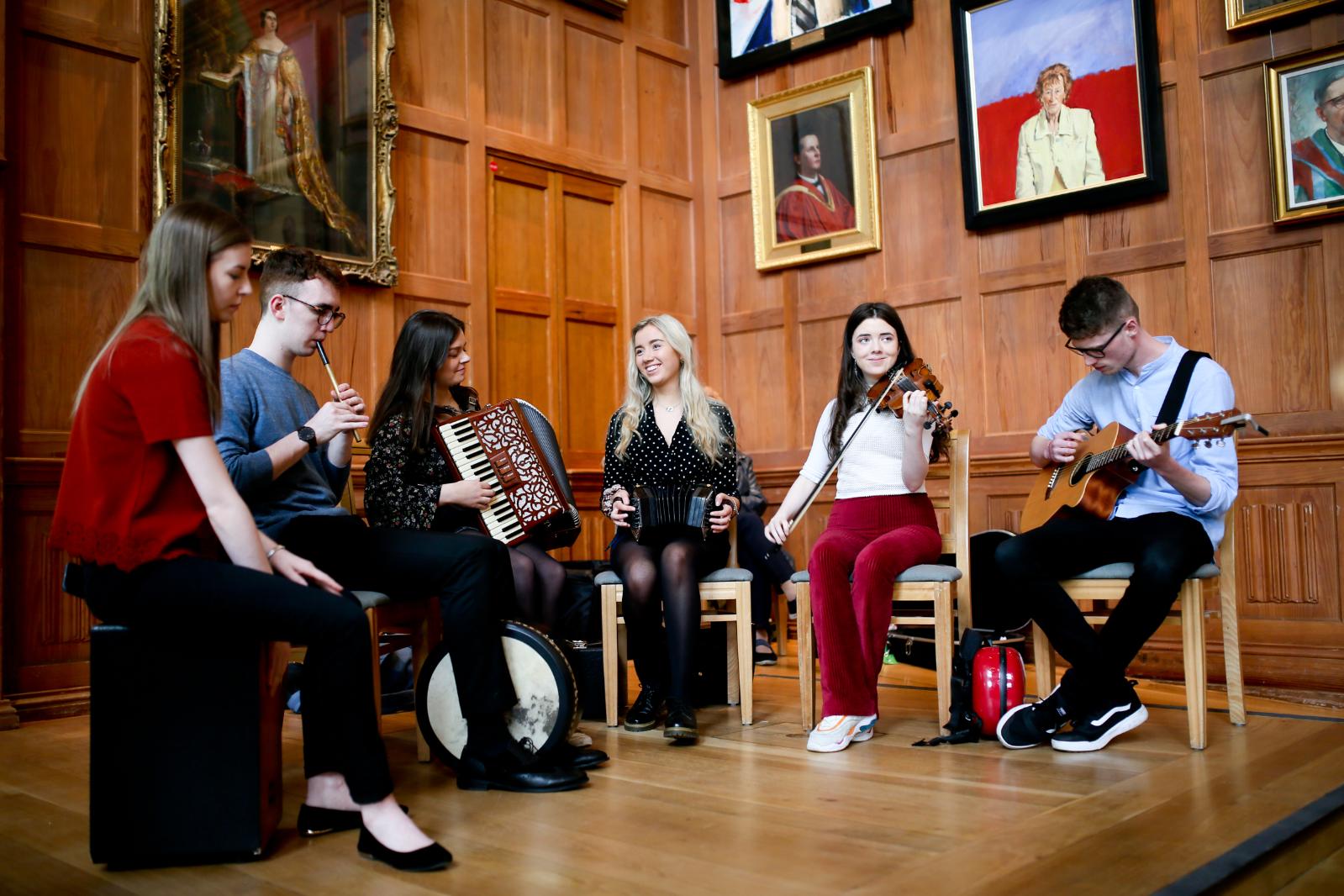 Arts, Humanities and Social Sciences Course Representative of the Year
Winner: Sophie Merivale
Runner up: Eilish Saunders
Shing Him Mak
Isabella McLaughlin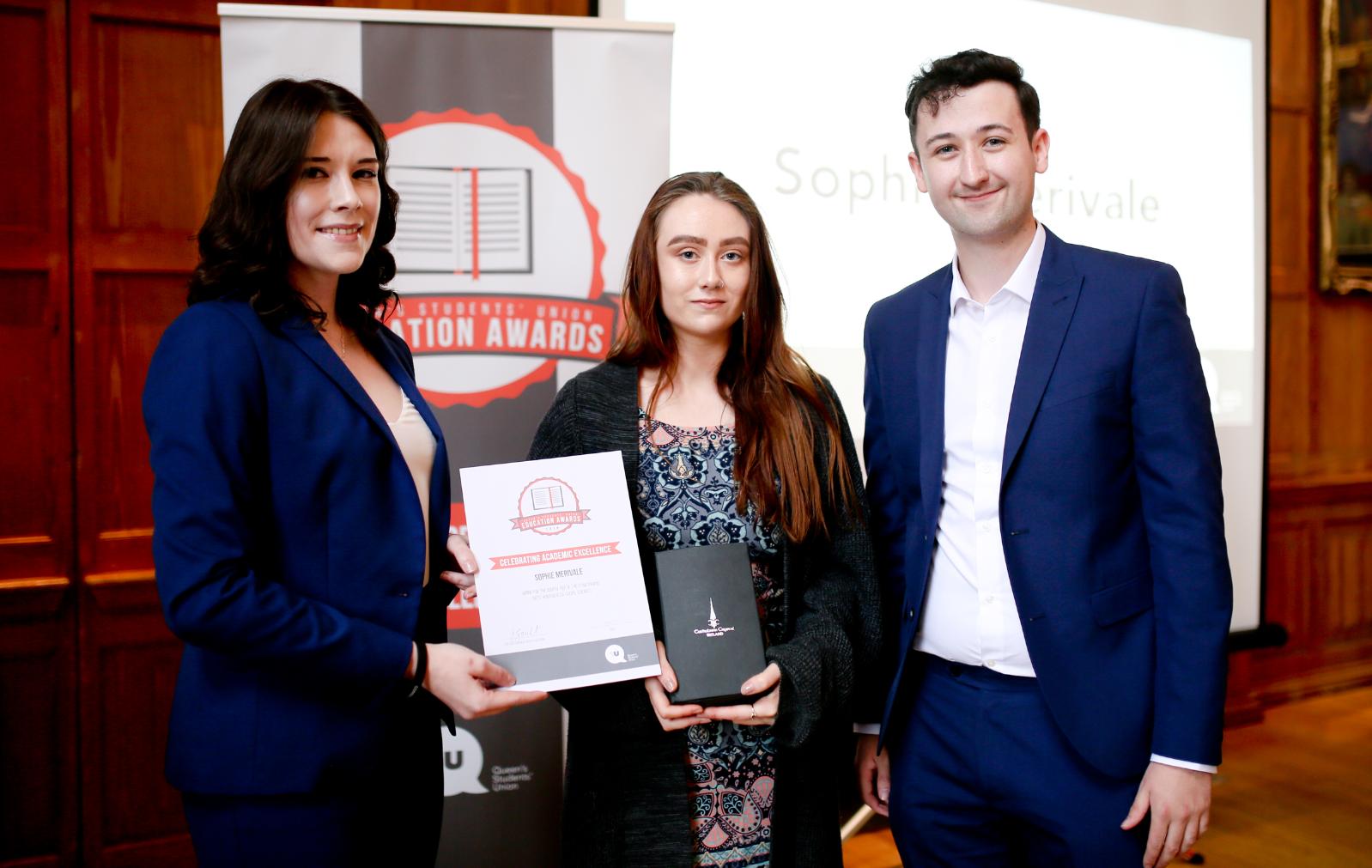 Personal Tutor of the Year
Winner: Professor Maire O'Neill
(award collected by Dr Ciaran O'Neill)
Runner up: Professor Moyra Haslett
Professor Therese Murphy
Dr Gillian Prue
Professor Daithí Mac Síthigh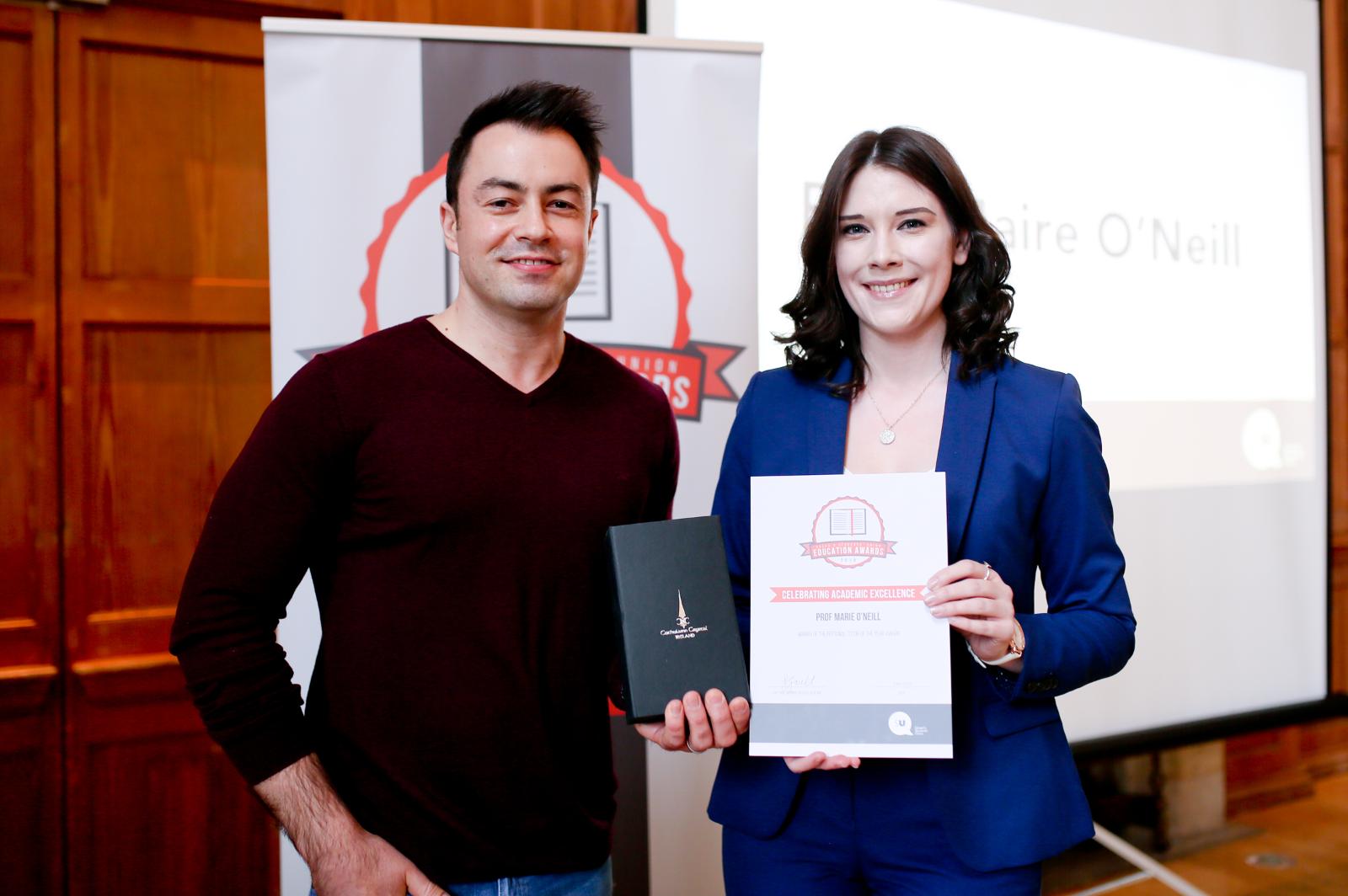 Peer Mentor of the Year
Winner: Georgia O'Kane
(award collected by Dr Michael Pierse)
Runners up: Leon Fong and Li Hao Yap
Stuart Brown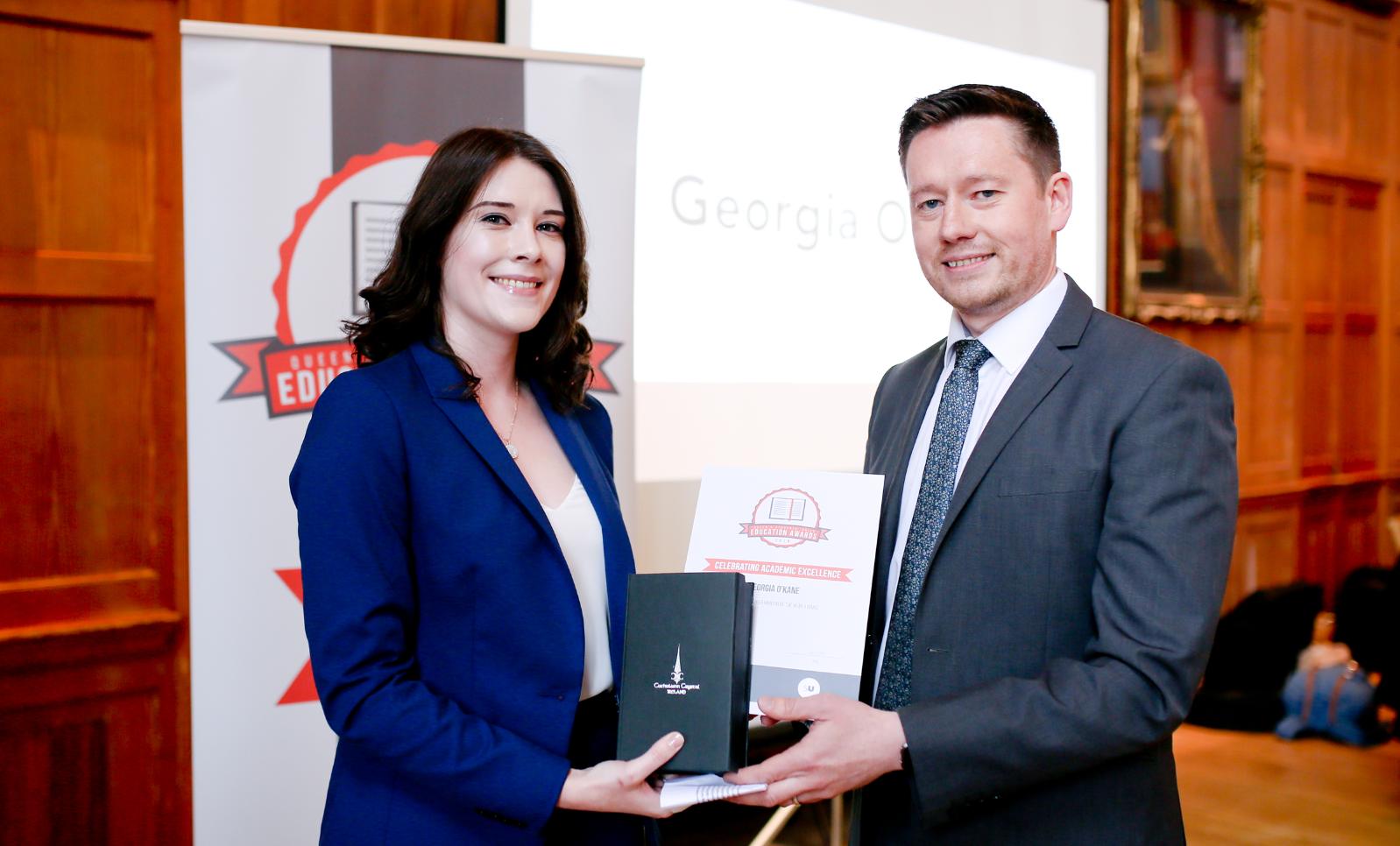 Equality and Diversity Champion for Education
Winner: Erin Kathleen Schmidt Carr (INTO)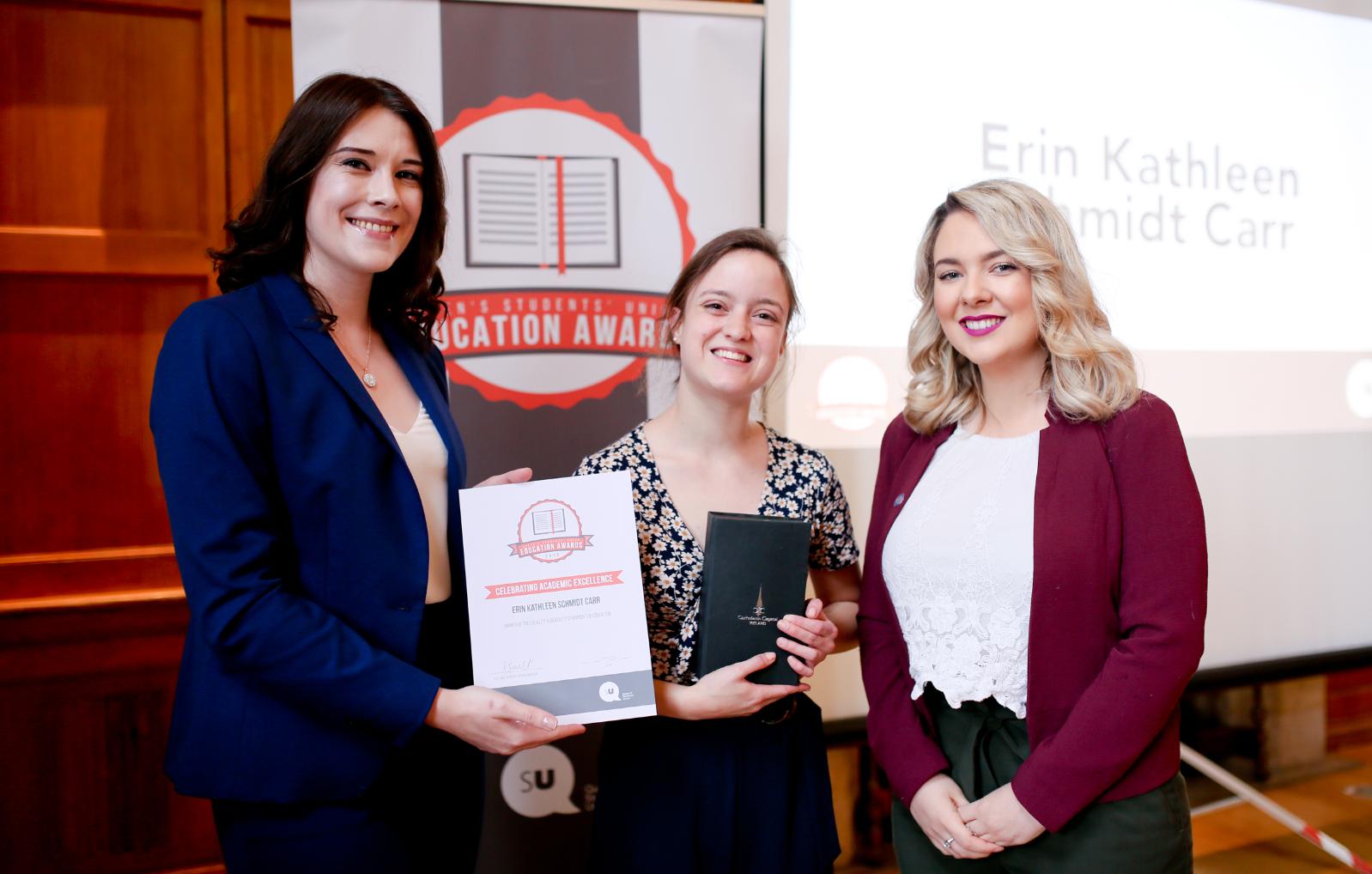 Exceptional Involvement in Education
Winner: Dr Clare Patton
Runner up: Dr Teresa Degenhardt
Pupsa Dewi
Dr Panagiotis Manesiotis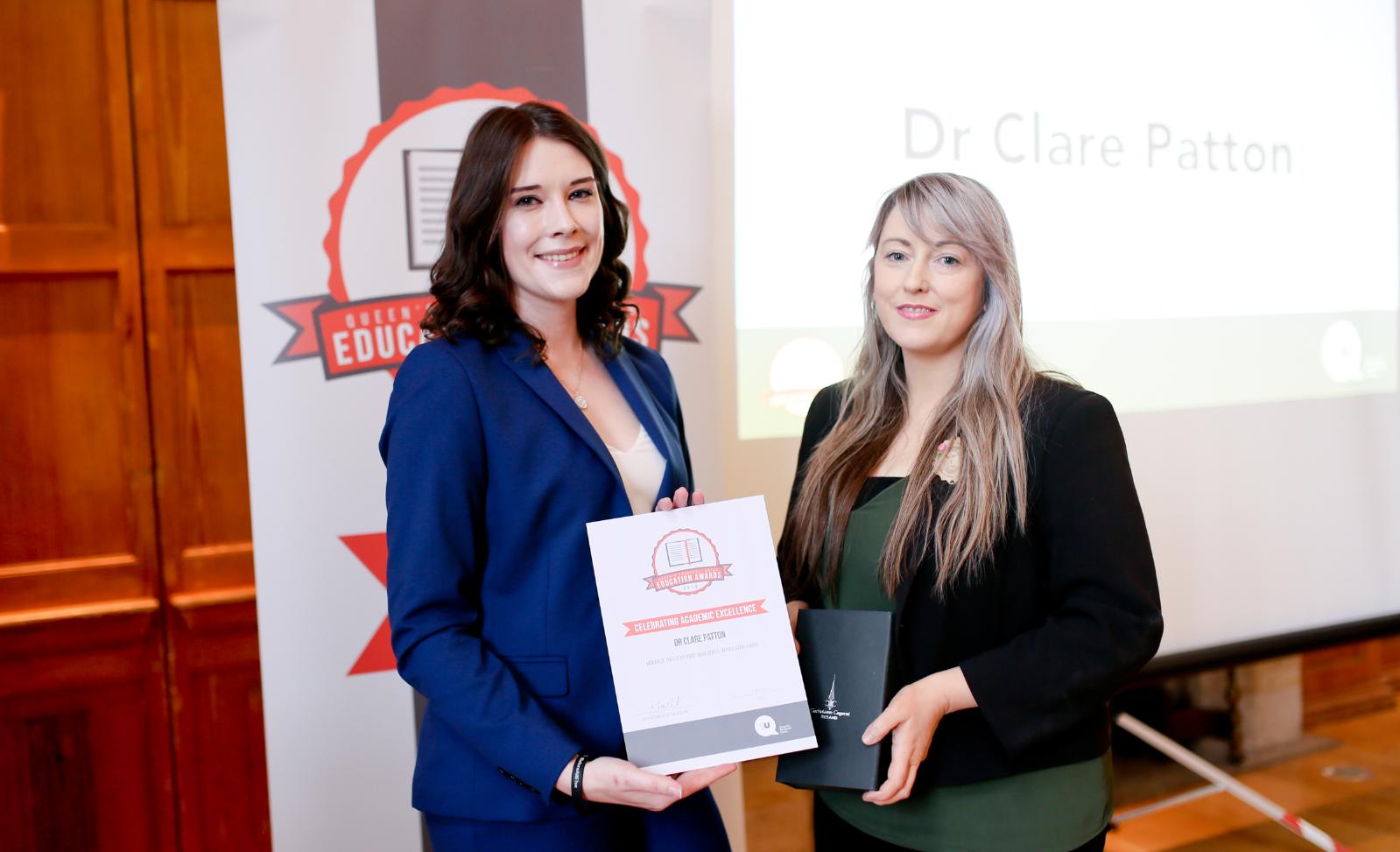 Medicine, Health and Life Sciences Course Representative of the Year
Winner: Lydia Byrne
(award collected by Professor Mark Lawler)
Runner up: Callum Sloan
Victoria Paice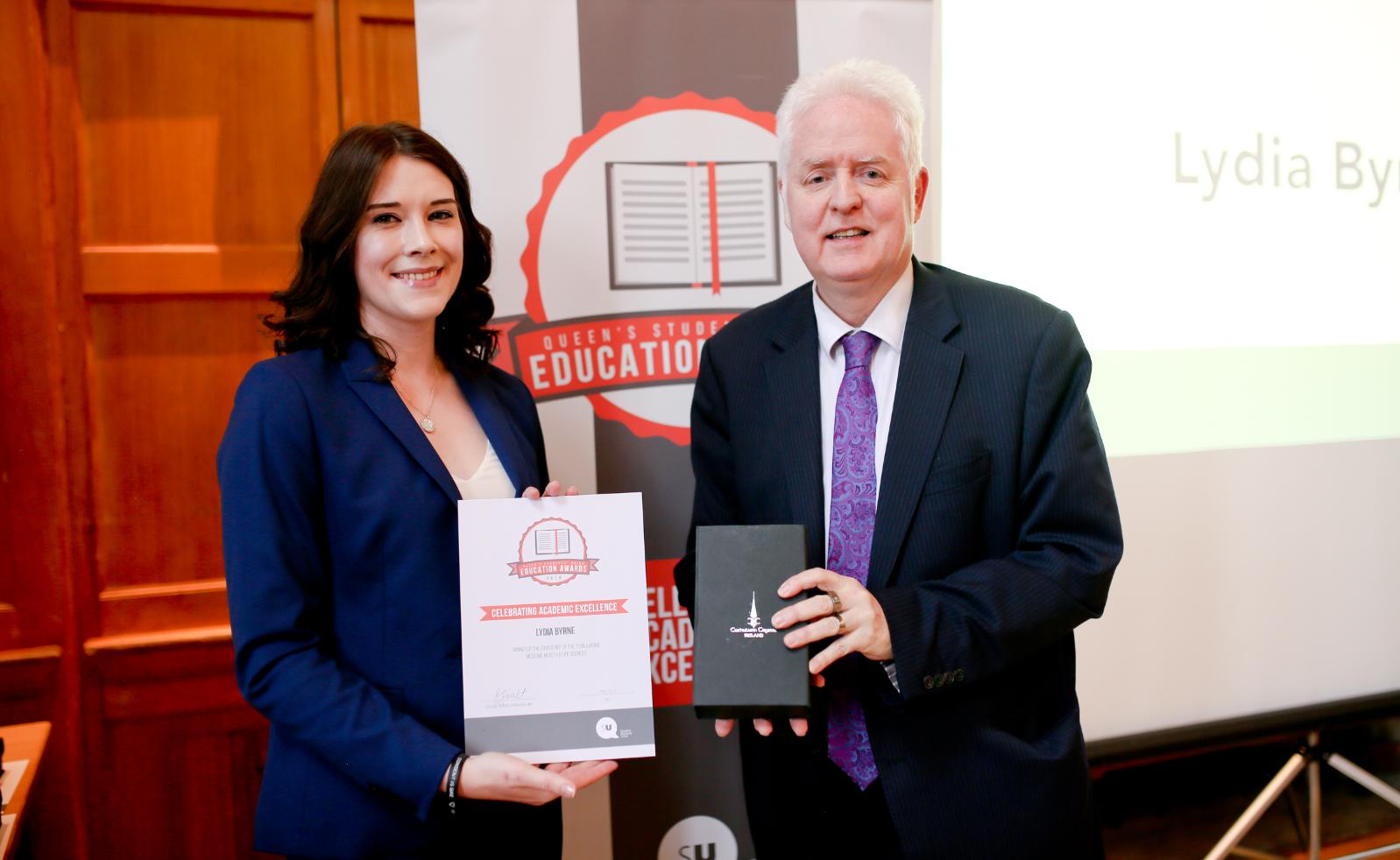 Most Innovative Learning Experience
Winner: Dr Eva Sweeney
Runner up: Dr Chi Wai Chan
Dr Pedro Lacerda
Dr Maryam Malekigorji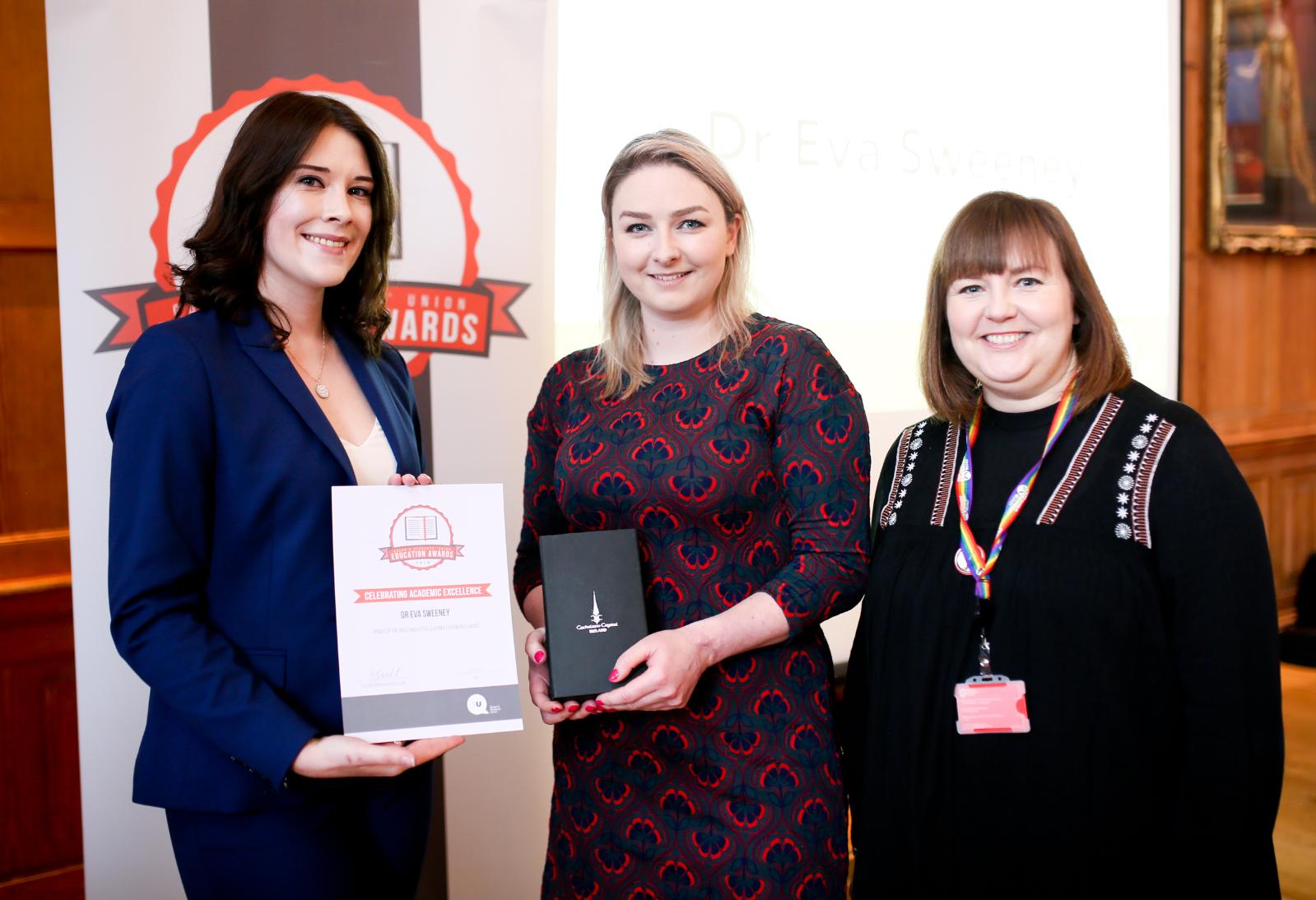 Excellent Use of Feedback
Winner: Dr Anne Holloway
Runner up: Dr Laura Steele
Dr Kieran Conroy
Dr Steven Wilson
Dr Gill Plunkett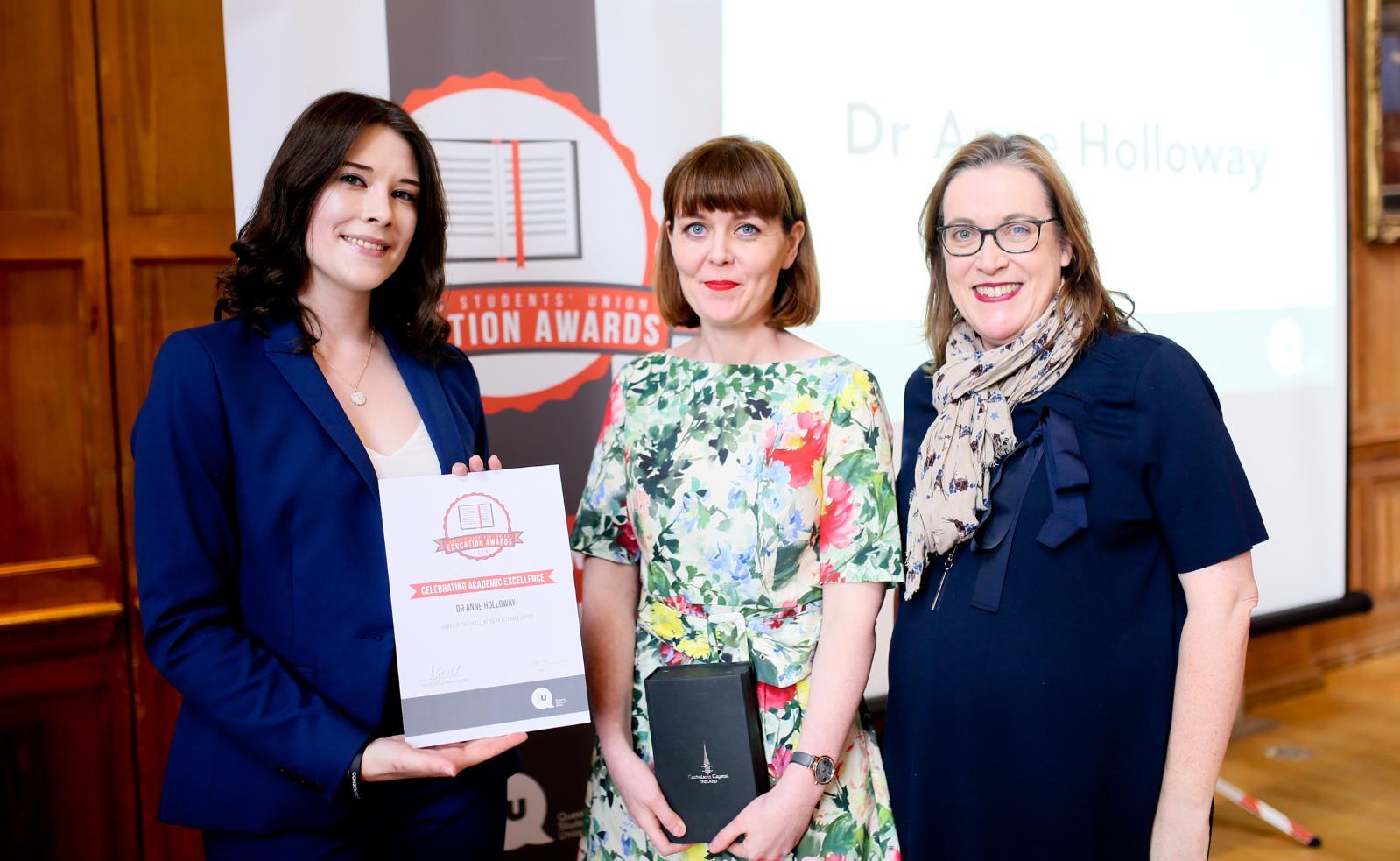 Superb Teaching or Teaching Support by a PhD Student
Winner: Adedayo Akingbade
Runner up: Stephen Billington
Ryan McFadden
Federica Pessagno
Matthew Kirk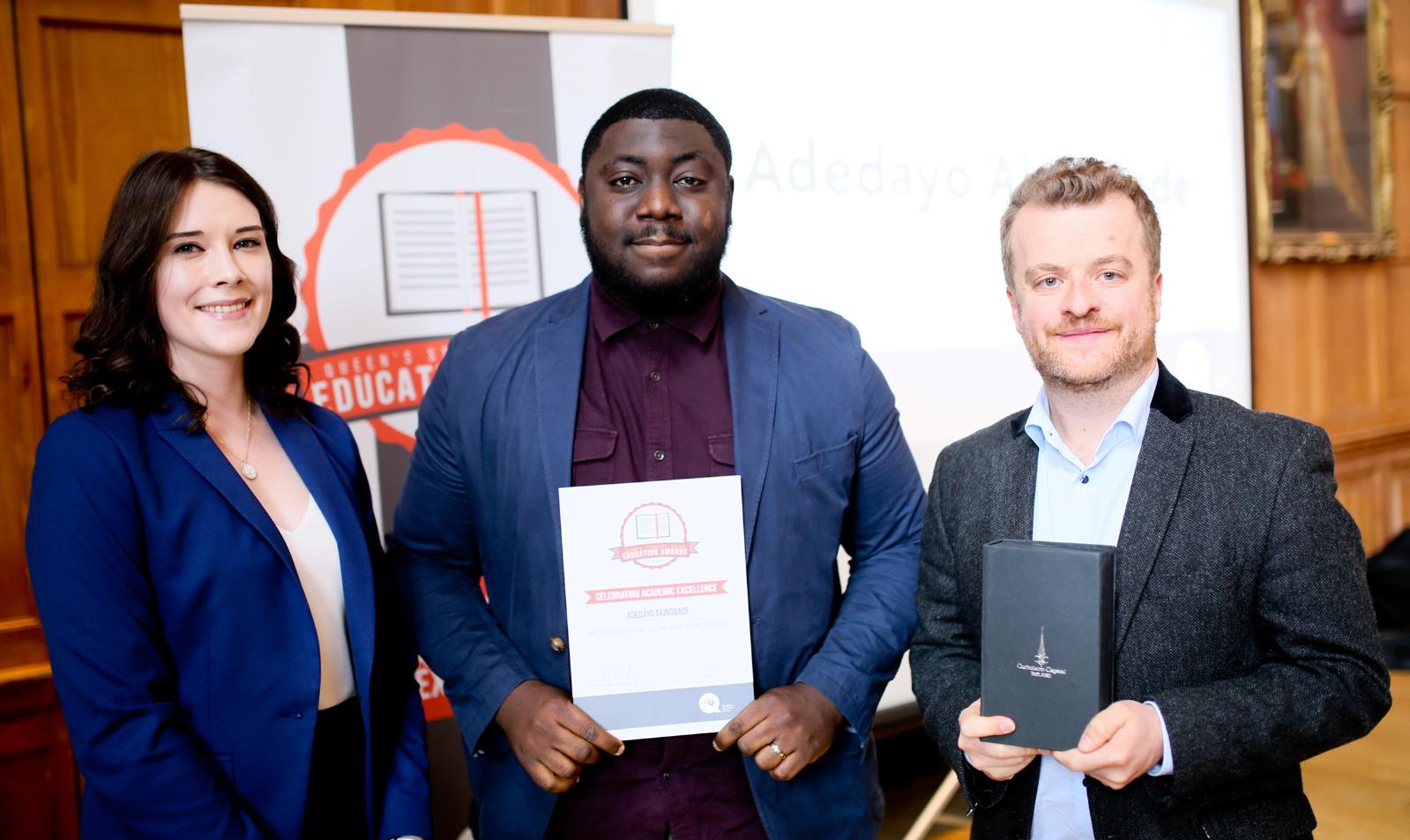 Most Inspirational Teaching
Winner: Dr Ian Cantley
Runner up: Dr Heather Johnson
Dr Romana Wray
Professor Therese Murphy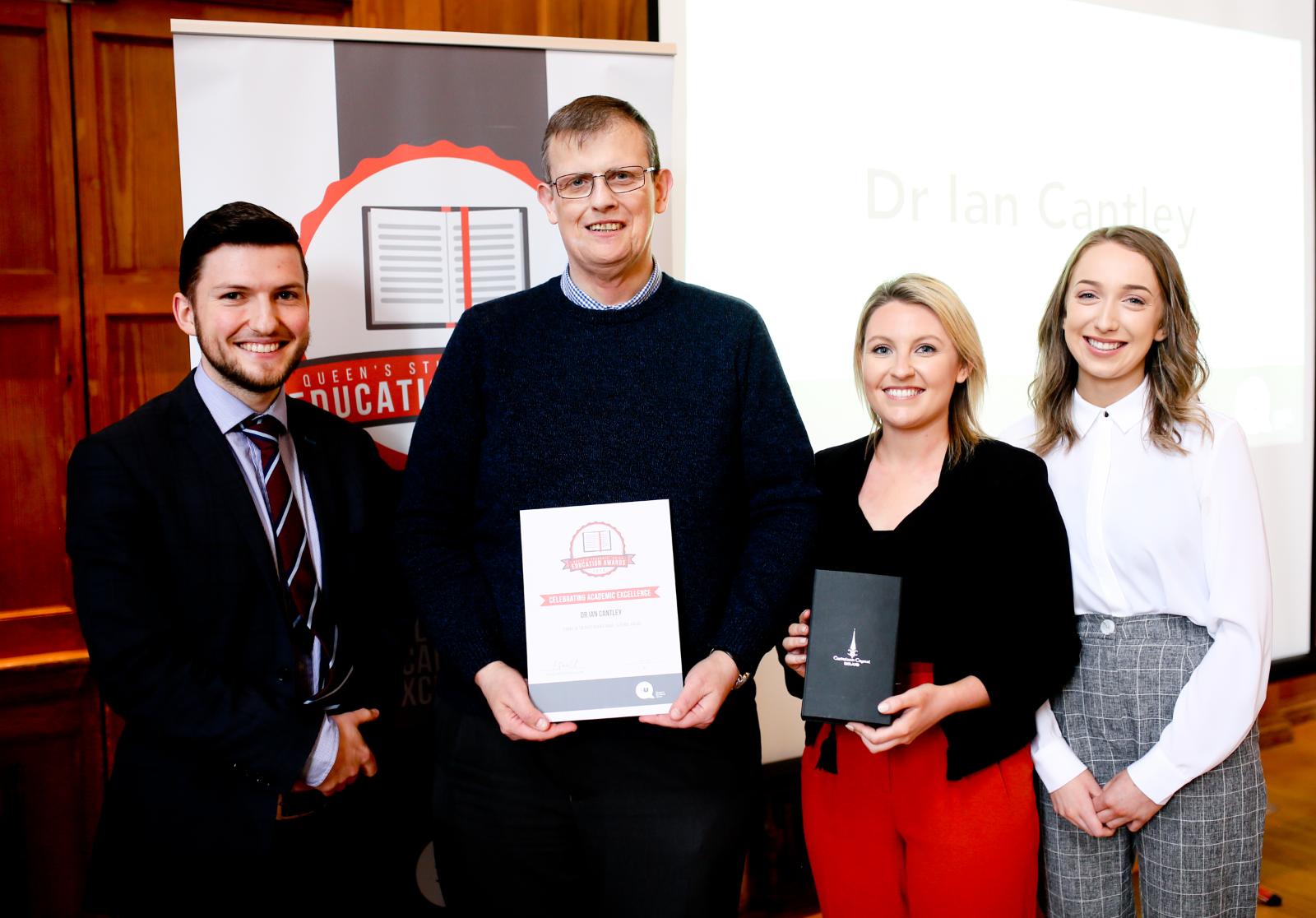 Engineering and Physical Sciences Course Representative of the Year
Winner: Luke McSherry
Runner up: Karen Gouck
Ras Okasili
Minu Beena Sisupal
Christina Thurston
Kirsten Rhoda Cottey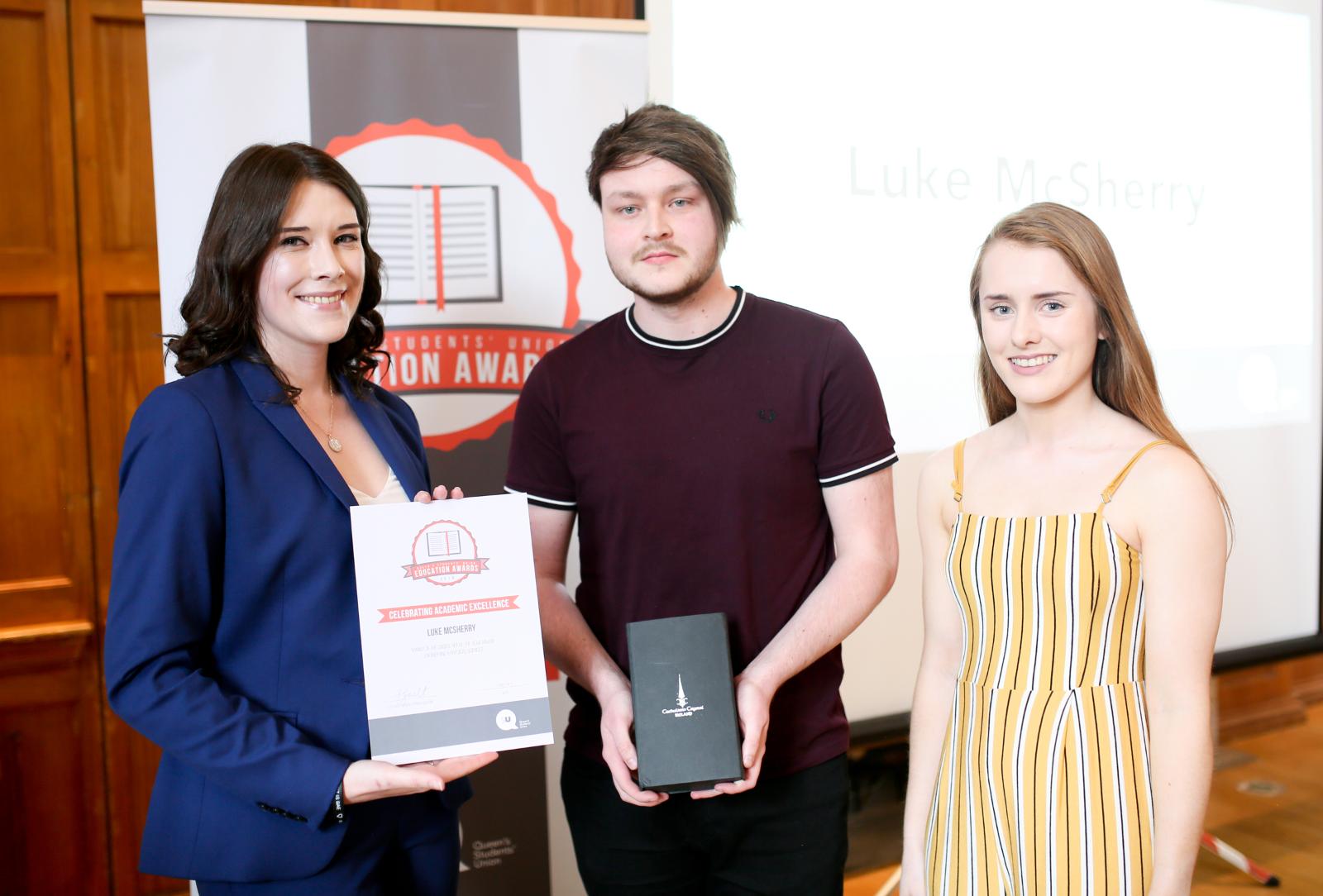 Best Module of 2018-19
Winner: Religion and Peacebuilding
(award collected by Dr Gladys Ganiel)
Runner up: Linear Modelling (Maths & Physics)
Anatomical Sciences
International Business Strategy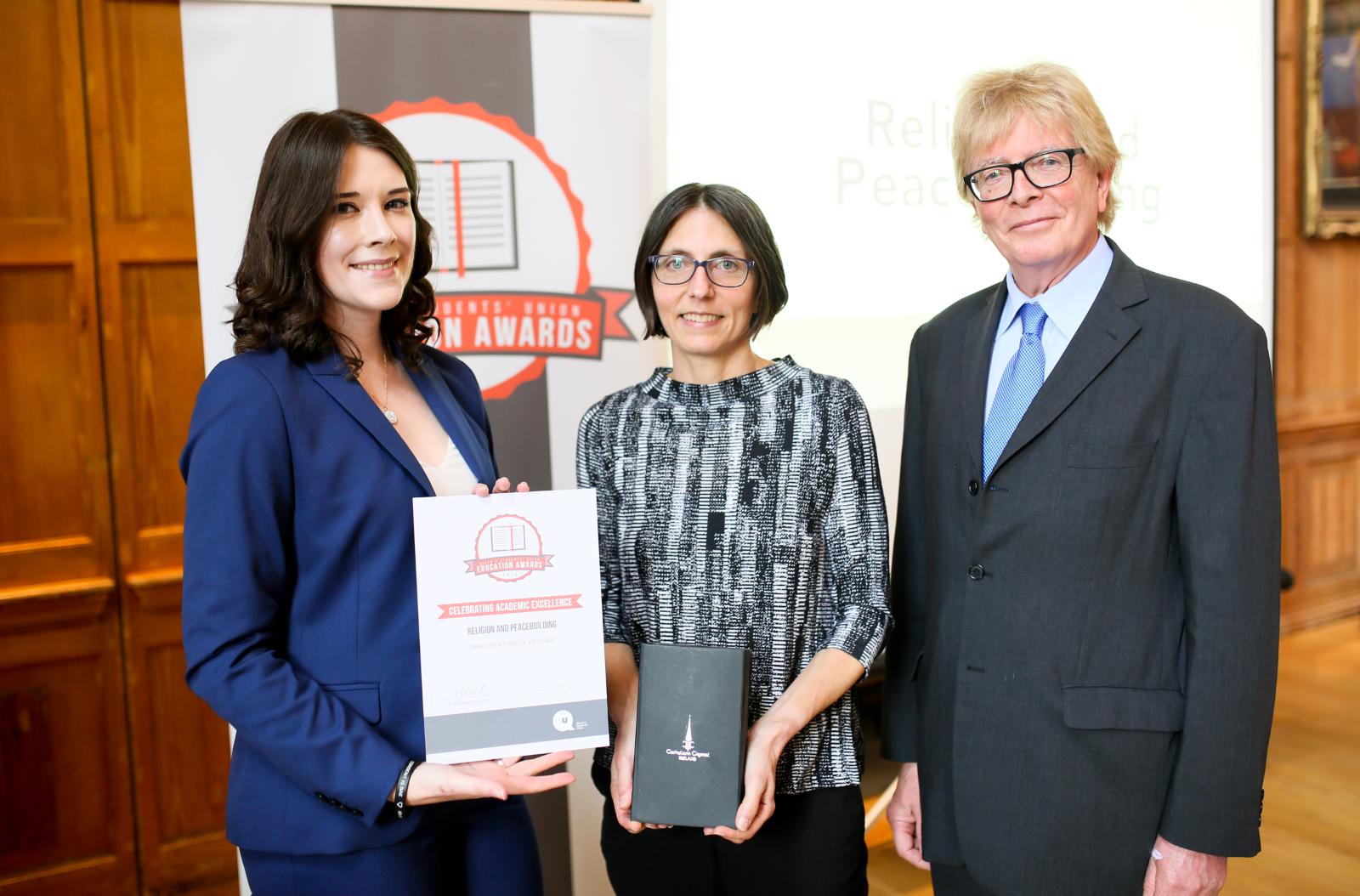 Outstanding Contribution to Student Support
Winner: Donna Hyland
Runner up: Dr Yassin Brunger
Dr Ciaran O'Neill
Dr Richard Williams
Janet Boyd
Rachel Brown
Will Plunkett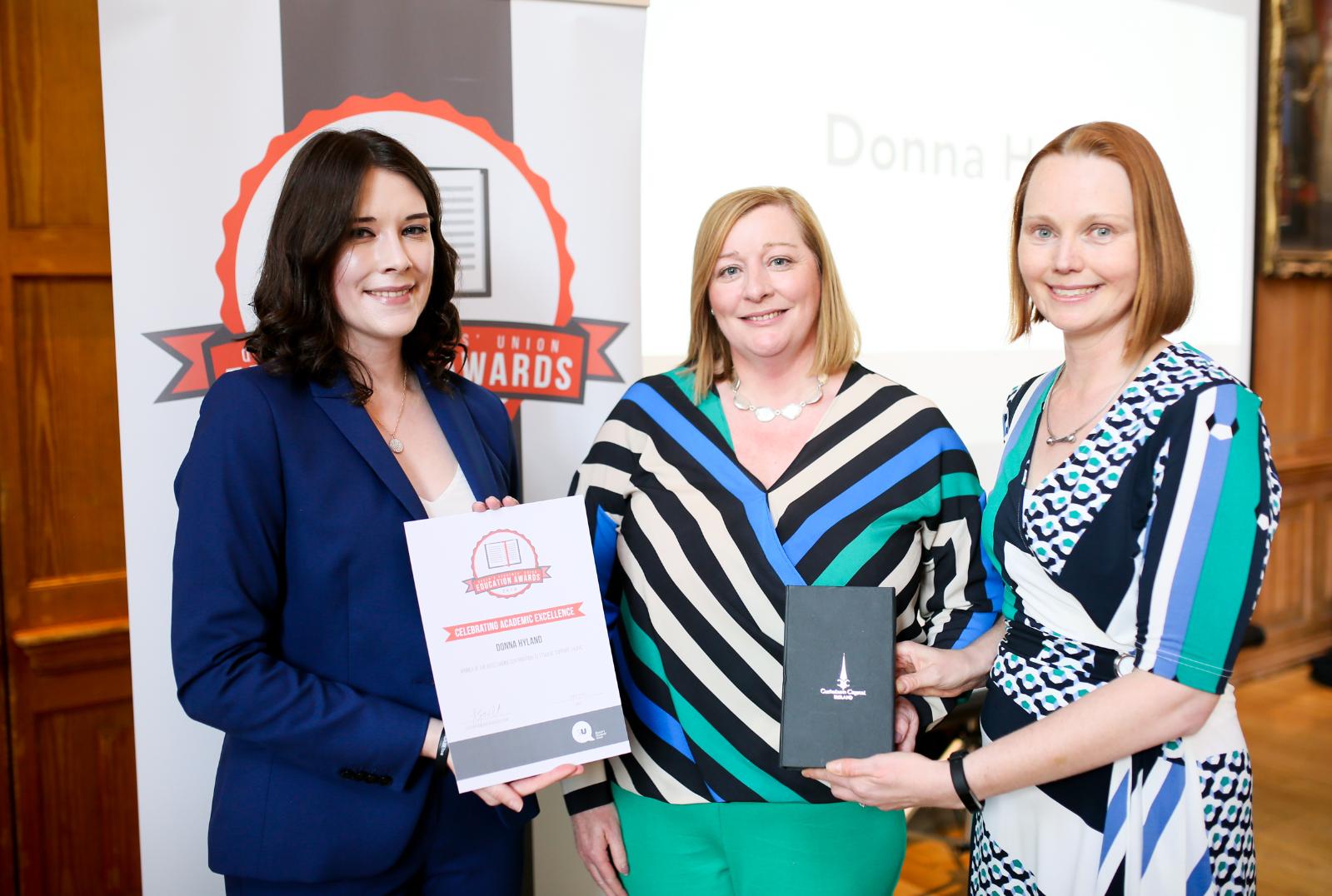 School Rep of the Year
Winner: Angela Rogan (SSESW)
(award collected by Professor Carl Bagley)
Runner up: Jason Bunting
Ashley Scarlett
Rachel Harris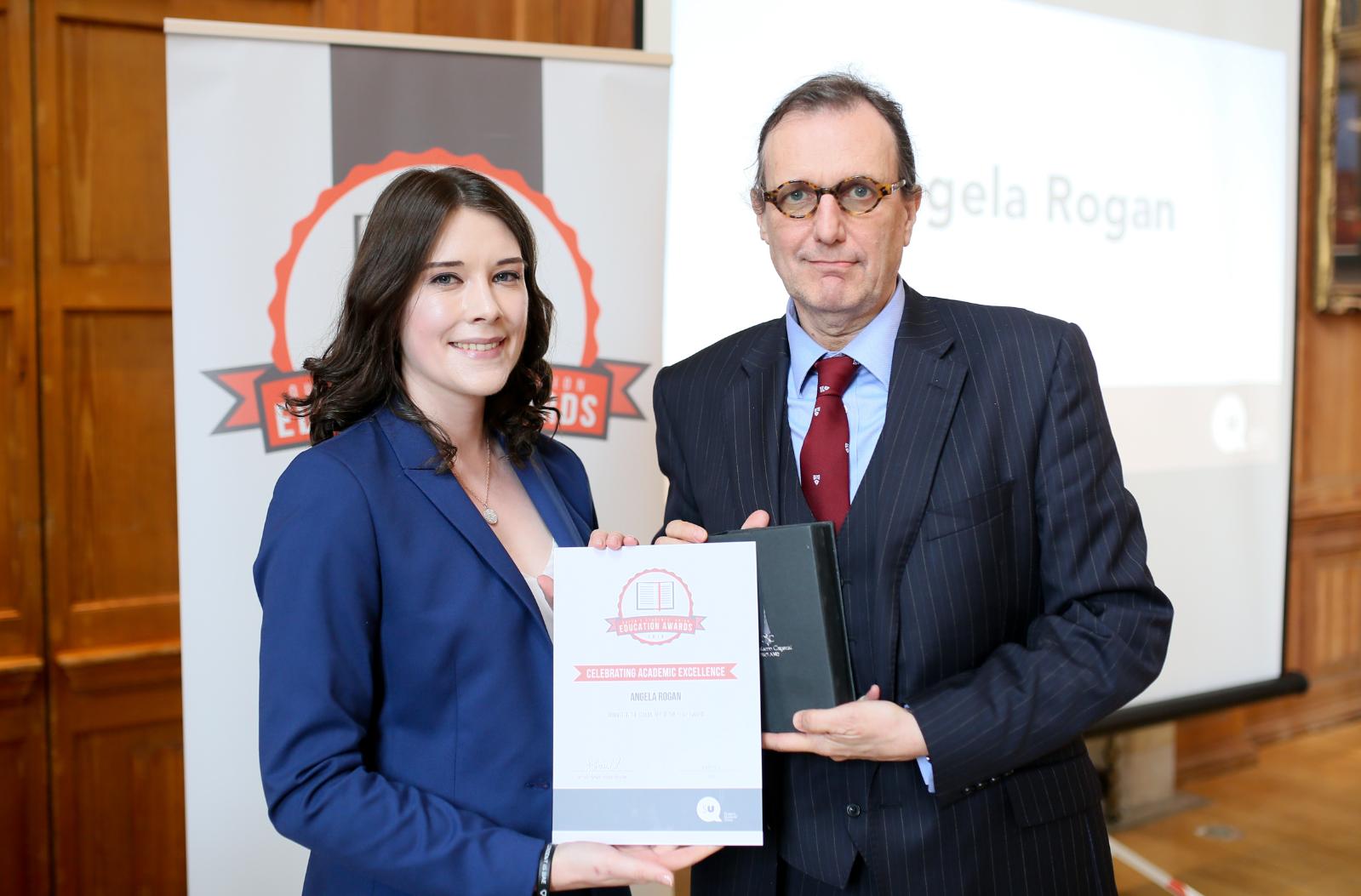 The Queen's Partnership Award
Winners: Eleanor Trott and Julie McCandless
Runners up: Kelsie Donnelly, Dr Rosalind Silvester and Professor Pedro Rebelo