PRISM Staff Network unveils new Queen's Pride t-shirts
Queen's PRISM LGBT+ Staff Network has unveiled new Queen's Pride t-shirts, which will be presented to University staff joining in the Belfast Pride Parade.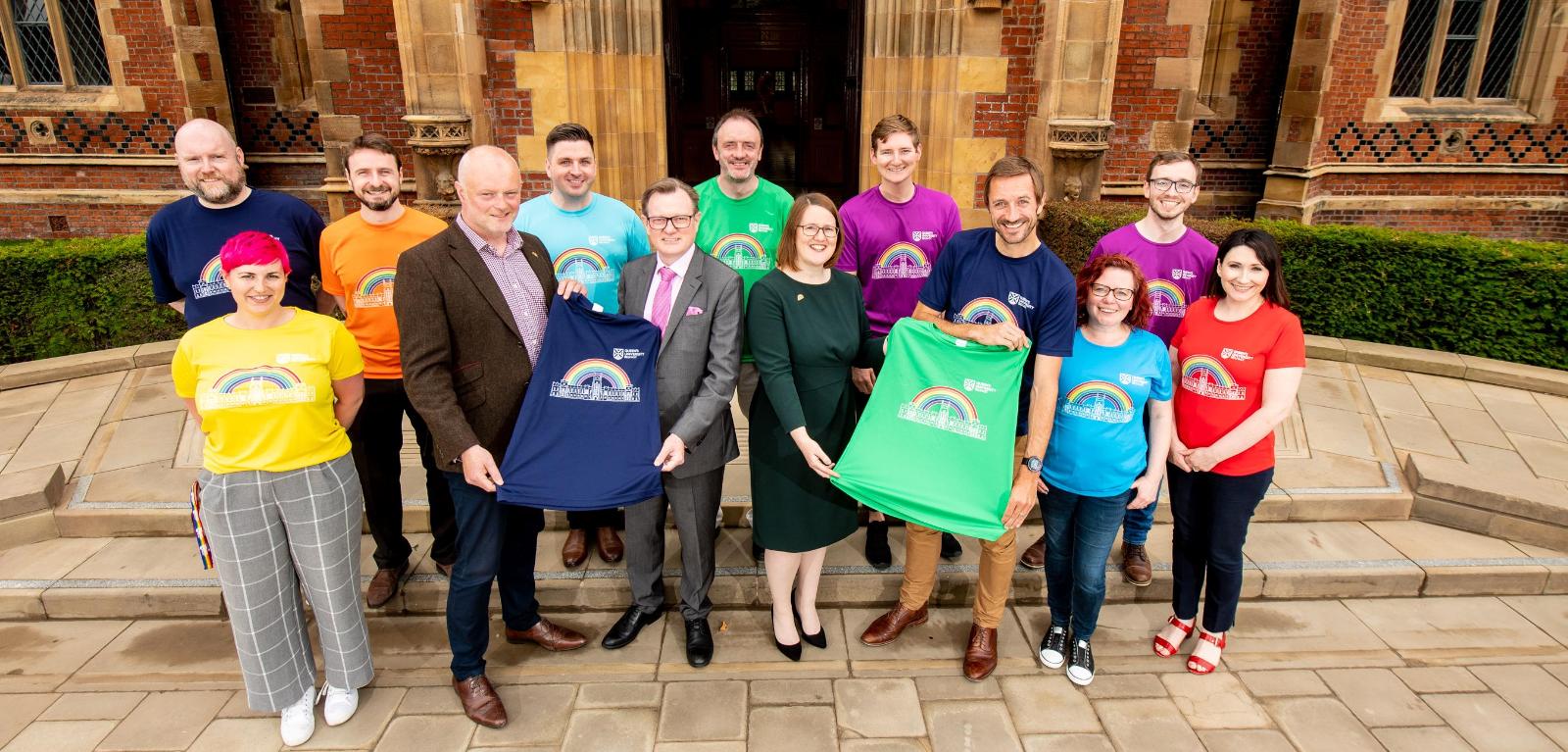 Members of the PRISM Network, joined by Brian Parkes, People and Culture Director, Conor Curran, Head of Diversity and Inclusion, and Fiona O'Connell, Diversity and Inclusion Officer (Policy), presented the t-shirts to President and Vice-Chancellor Professor Ian Greer and Registrar Joanne Clague on Monday 8 July 2019 ahead of this year's Belfast Pride Parade on Saturday 3 August.
Staff are invited to attend the Parade to show their support for LGBT+ colleagues and the wider LGBT+ community. Register here by Monday 26 July at 12.00pm.
To find out more about attending the Parade, contact prism@qub.ac.uk.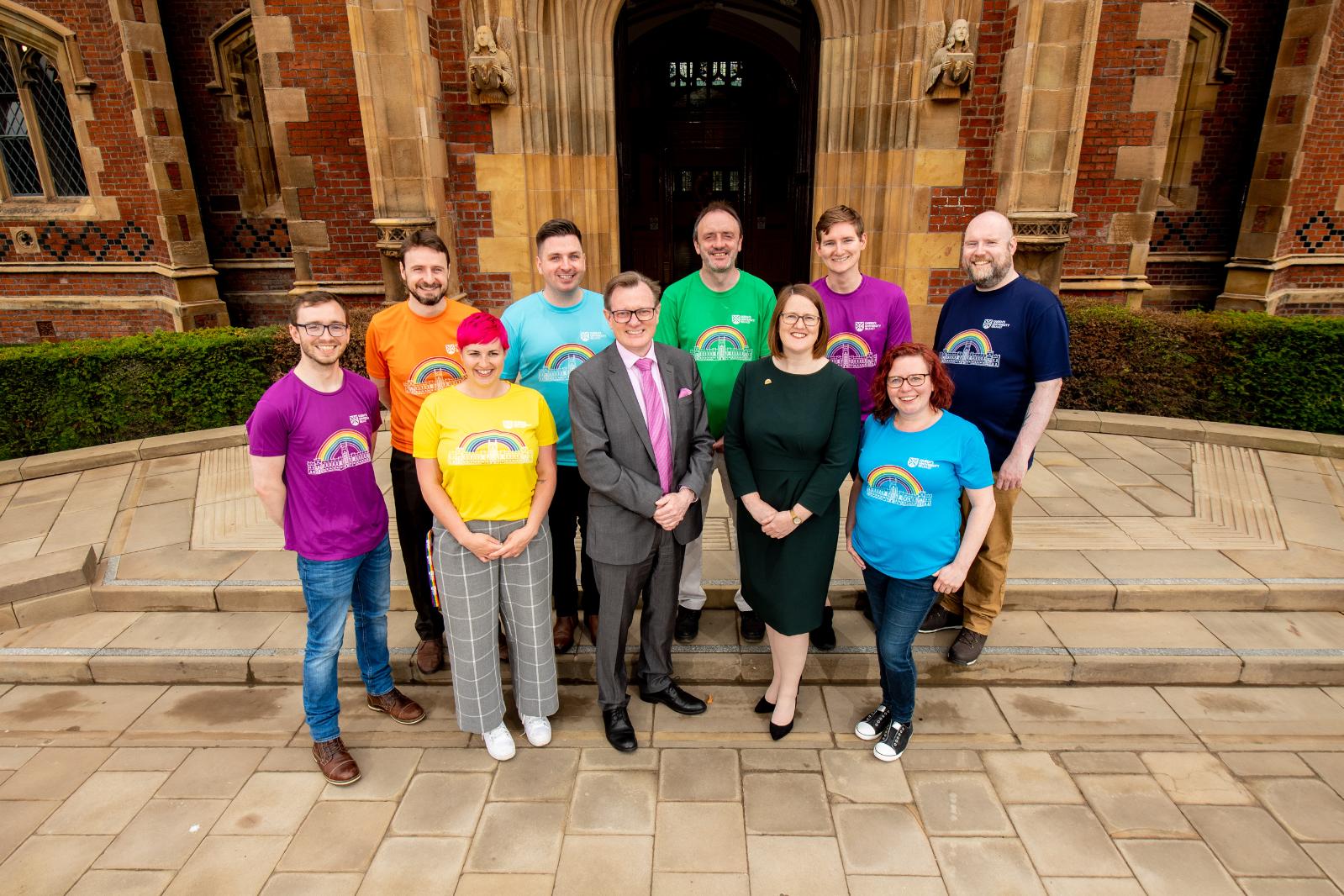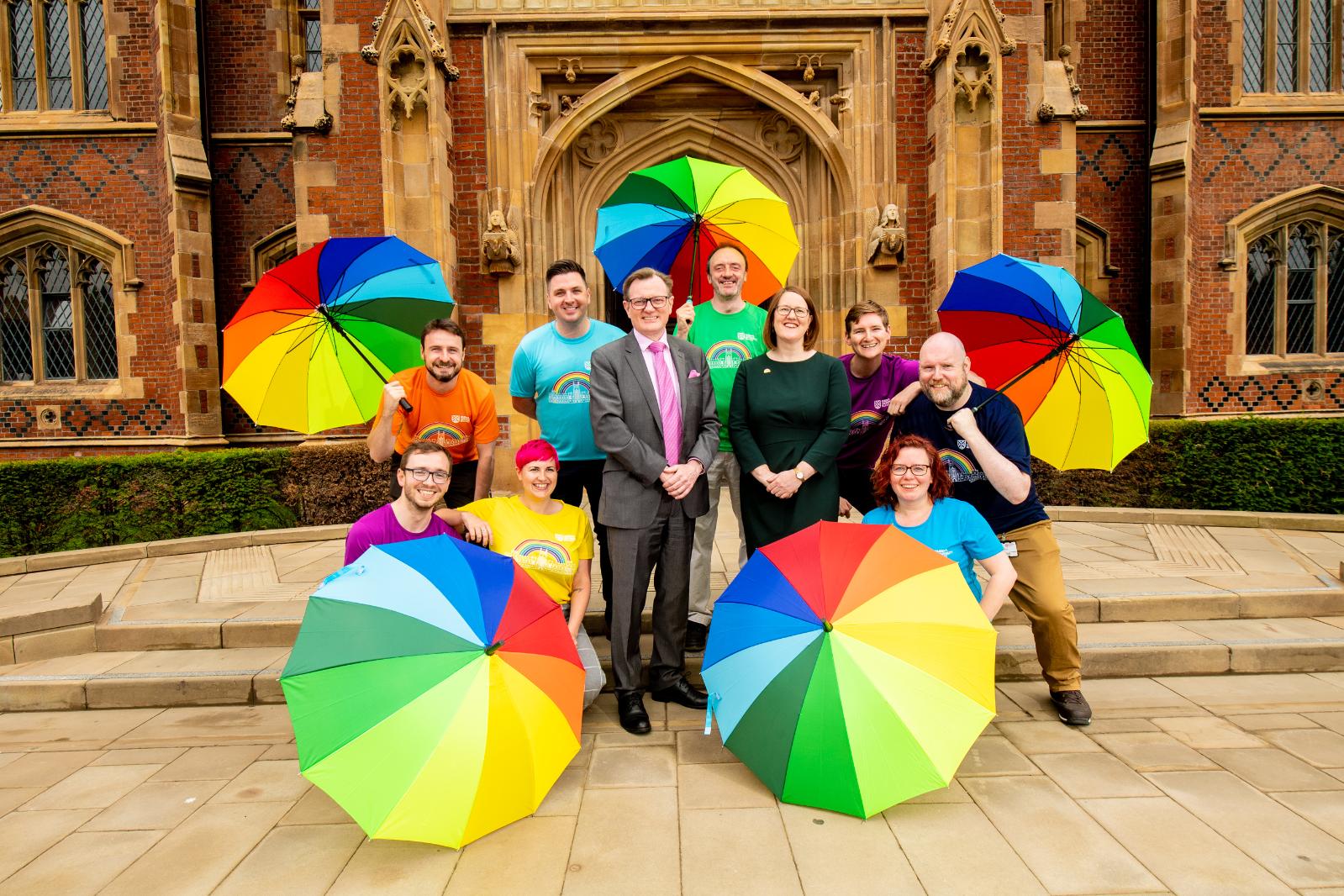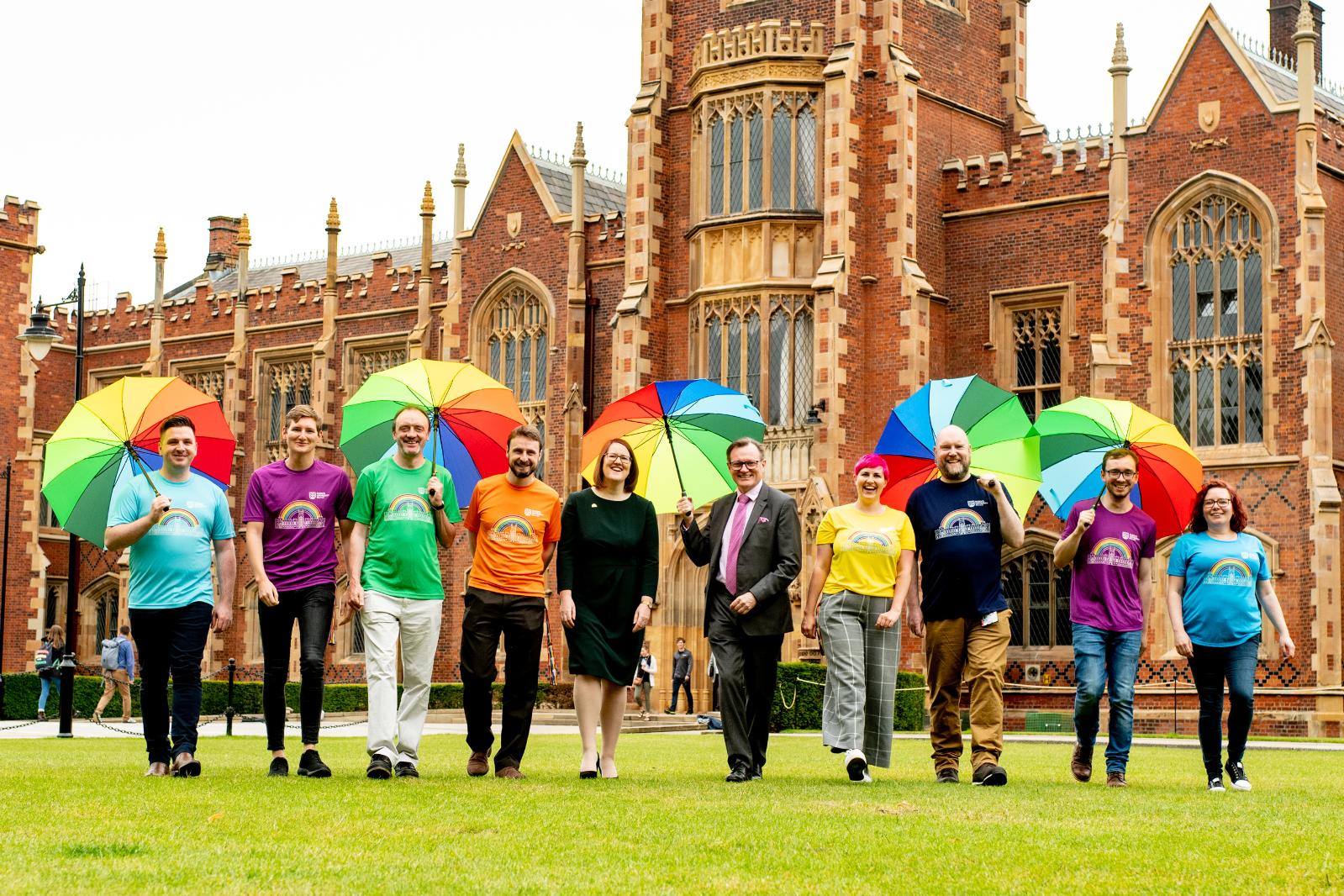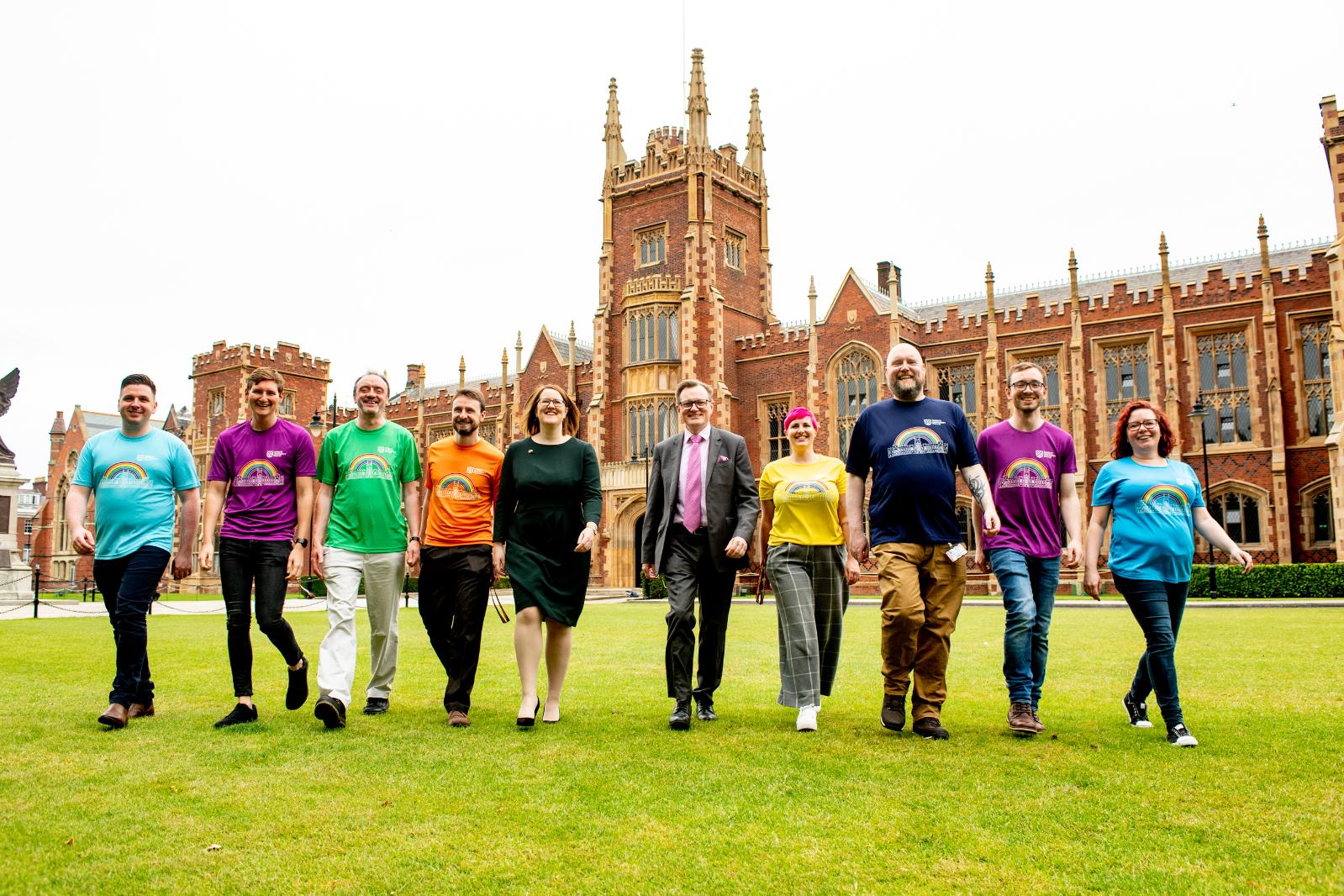 HOW TO JOIN THE PRISM STAFF NETWORK
If you would like to register your interest in joining the Staff LGBT+ Network please email prism@qub.ac.uk, indicating in your email whether you would like to be invited to (a) forthcoming meetings of the Network and/or (b) events organised by the Network.
PRISM is keen to grow their membership and particularly encourages contact from any staff who identify as belonging to the LGBT+ community.
All emails will be treated in confidence.
Follow @QUBLGBTSN on Twitter for information on upcoming events and other activity.