Queen's staff and alumni mark the suffragettes centenary
Queen's staff and alumni were involved in a number of events to mark the centenary of the enfranchisement of women in Britain and Ireland in 1918.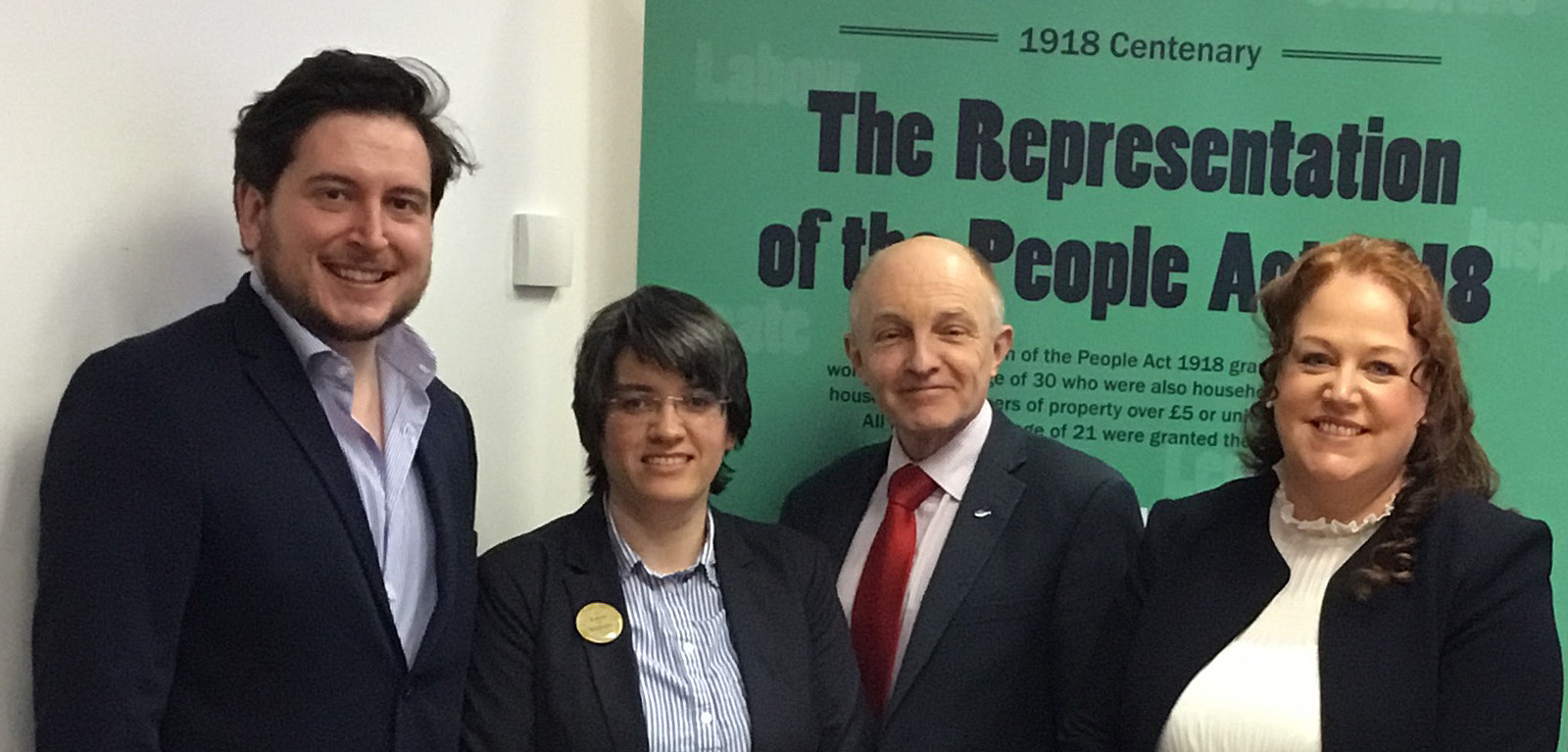 On Tuesday 6 February, the Public Record Office of Northern Ireland, in conjunction with the School of History, Anthropology, Philosophy and Politics at Queen's, and the Ulster Society for Irish Historical Studies, hosted a conference on 'Suffrage and Society: Then and Now'.
The conference showcased the work of two Queen's-based research projects: 'Commemorating Partition and Civil Wars in Ireland' by Dr Marie Coleman and Dr Dominic Bryan from the School of History, Anthropology, Philosophy and Politics (AHRC funded); and 'The Representation of the People' by Dr Alan de Bromhead and Dr Alan Fernihough from Queen's Management School (British Academy-Leverhulme funded).
Among the other speakers were Queen's History alumni Dr Diane Urquhart from the University of Liverpool and Dr Neil Watt from the National Trust (Mount Stewart).
Dr Michael Wardlow, Chief Equality Commissioner and member of Queen's Senate, participated in a lively discussion on equality issues in the present day.
Related events will be held in March as part of the University's programme of events for International Women's Day.
Pictured L-R: Dr Neil Watt (National Trust), Dr Marie Coleman, Dr Michael Wardlow (Equality Commission/Queen's University Senate) and Dr Diane Urquhart (University of Liverpool)