QUEEN'S SCIENTIST WINS PRESTIGIOUS ROYAL SOCIETY OF CHEMISTRY AWARD
Professor Andrew Mills has been named winner of the prestigious Materials for Industry-Derek Birchall Award from the Royal Society of Chemistry.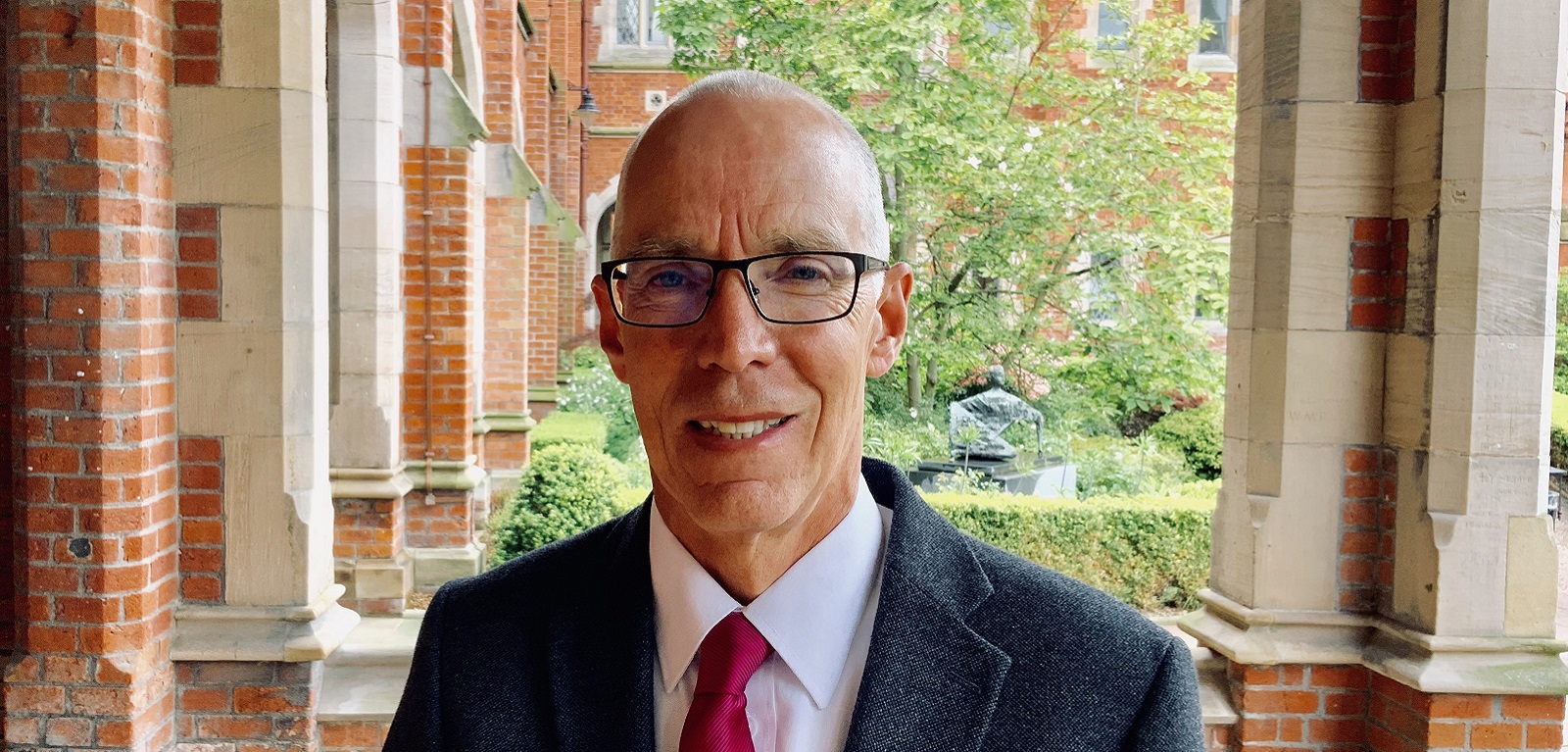 Professor Mills, of the School of Chemistry and Chemical Engineering, has won the award for pioneering work on smart inks, pigments and extruded plastics technologies, with widespread applications across many industrial sectors.
The Royal Society of Chemistry's Awards and Prizes are awarded in recognition of originality and impact of research, or for each winner's contribution to the chemical sciences industry or education. They also acknowledge the importance of teamwork across the chemical sciences, as well as the abilities of individuals to develop successful collaborations.
Of those to have won a Royal Society of Chemistry Award, an illustrious list of 50 have gone on to win Nobel Prizes for their pioneering work, including 2016 Nobel laureates Jean-Pierre Sauvage, Fraser Stoddart and Ben Feringa.
Receiving the award, Professor Mills said: "I am absolutely delighted and incredibly honoured to receive the 2019 RSC 'Materials for Industry – Derek Birchall Award'. Of course, my work on smart inks, pigments and plastics, would not have been possible without the help and encouragement of many and the funding by industry and the EPSRC; I am very much aware I have many people to thank. The field of simple, inexpensive, indicators is burgeoning and full of opportunities. I look forward to relating my experiences, and encouraging more to join it."
In winning the award Professor Mills also receives £2,000.
Dr Robert Parker, chief executive of the Royal Society of Chemistry said:
"Over the years, our lives have been significantly improved by the chemical sciences, from medicines and food to the environment itself. We are proud of the contribution the chemical sciences make to our global community, which is why it is right for us to recognise important innovations and expertise such as these.
"Our Prizes and Awards recognise people from a range of different specialisms, backgrounds and locations. Every winner is an inspiration to the chemistry community and will play an incredibly important role in enriching people's lives for generations to come."
Indicators are important in many areas with litmus paper, pregnancy test sticks and blood glucose test strips just a few examples. To date, they have been used largely by specialists, but, very cheap, simple to use indicators are now being developed to provide invaluable information about more important everyday things. Professor Mills' work focuses on developing simple, reversible smart indicator inks and plastic films that provide valuable information on to specialists, industry and the public.