Queen's Professor elected President of AEA-Europe
Professor Jannette Elwood – Dean of Graduate Studies (AHSS) and Professor of Education in the School of Social Sciences, Education and Social Work – has been elected the next President of the Association of Educational Assessment (AEA) – Europe.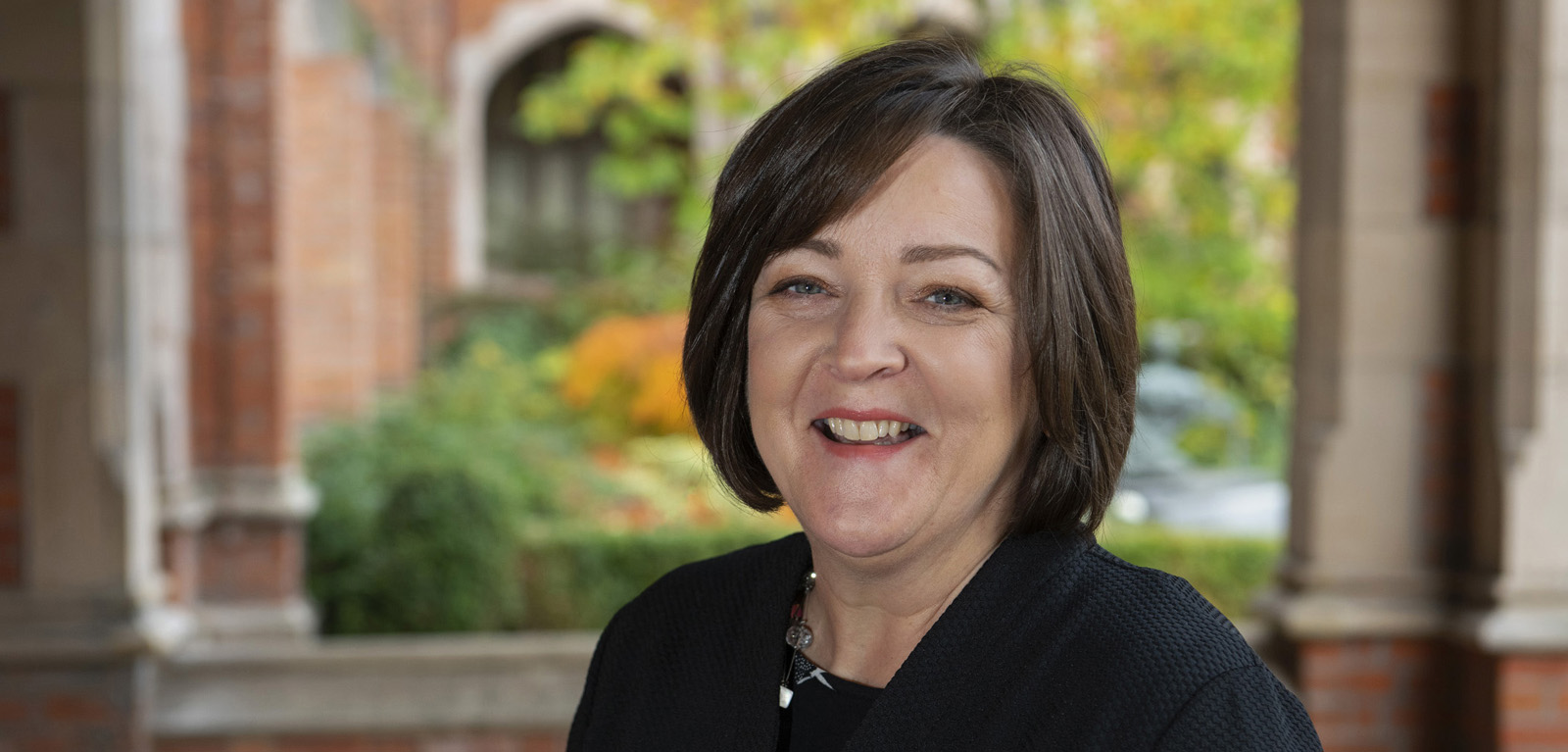 Established in 2000, AEA-Europe is the foremost association for educational assessment researchers and practitioners throughout Europe working across various phases of education – primary, secondary, tertiary and professional.
A founding member of the Association in 1999, Professor Elwood's election follows other previous roles in the Association: serving as an Executive Council member from 2001-06 and as Vice President from 2004-06 and 2016-18.
Speaking about her appointment, Professor Elwood said: "I am honoured to have been elected by my peers to the role of President. I have seen the Association grow from a small group of enthusiastic research collaborators who had the vision for such an organisation into a viable, well-respected Association that is at the forefront of educational assessment research, policy and practice across Europe.

"I look forward to the challenges that being President of such an organisation will bring but also to the great work and extensive impact that such a talented group of European colleagues can do and make together – especially in the turbulent educational, social and political policy contexts which we find ourselves in."
Professor Elwood's research interests focus on social constructions and consequences of tests, examinations and assessment practices, with particular emphasis on their impact on students' lives, as well as gender interaction with assessment techniques and practices, and young people's participation in assessment policy reform.
Congratulating Professor Elwood on her new role, Professor Tony Gallagher, Dean of Research for the Faculty of Arts, Humanities and Social Sciences added:
"All of us at Queen's are pleased and proud that Professor Elwood has been appointed as President of the Association. Her research on assessment and examinations has been recognised locally, nationally and internationally, so she will bring a wealth of knowledge and expertise to her new role.

"Jannette's work is a fine example of our commitment to globally excellent research, with significant local impact, that makes a huge difference to society. This appointment is a fitting accolade from her peers, and an important statement on her standing and reputation in the academic community. She is an extremely worthy recipient and I know she will bring great leadership and expertise to the role."
Professor Elwood will take up her role as President of AEA-Europe on Friday 9 November at the Association's 19th Annual Conference in Arnhem-Nijmegen, the Netherlands.
Congratulations to Professor Elwood on this distinction.