Queen's University Belfast celebrates Gender Diversity Charter Mark Award
Queen's University Belfast has received a Women in Business Gender Diversity Charter Mark Bronze Award.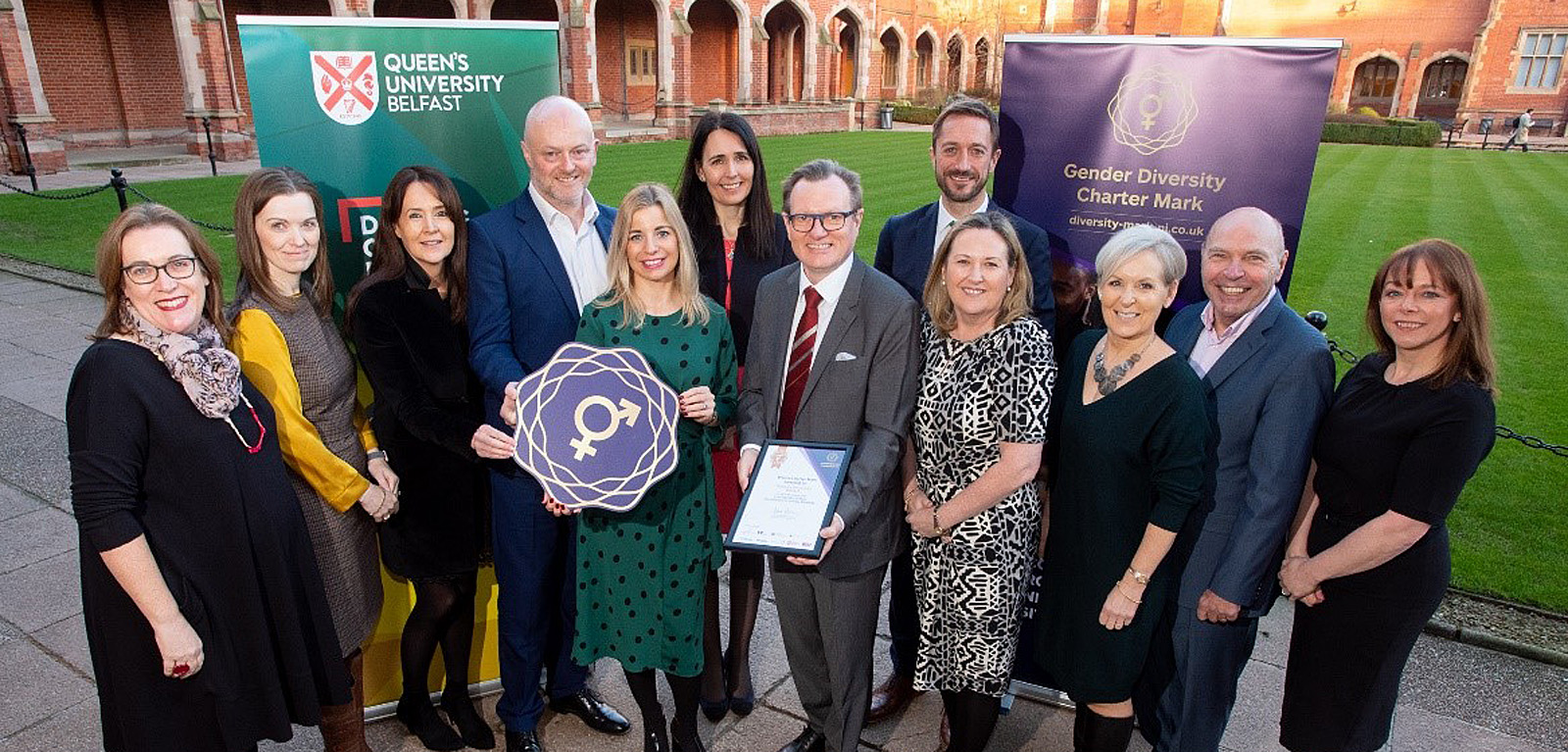 The award, which recognises the University's commitment to gender diversity and progress made in support of it, was presented at a networking breakfast on 17 January 2019. The event was attended by guests from other sectors, including the business community in Northern Ireland, and provided an excellent opportunity to discuss the benefits of promoting diversity and gender equality in the workplace.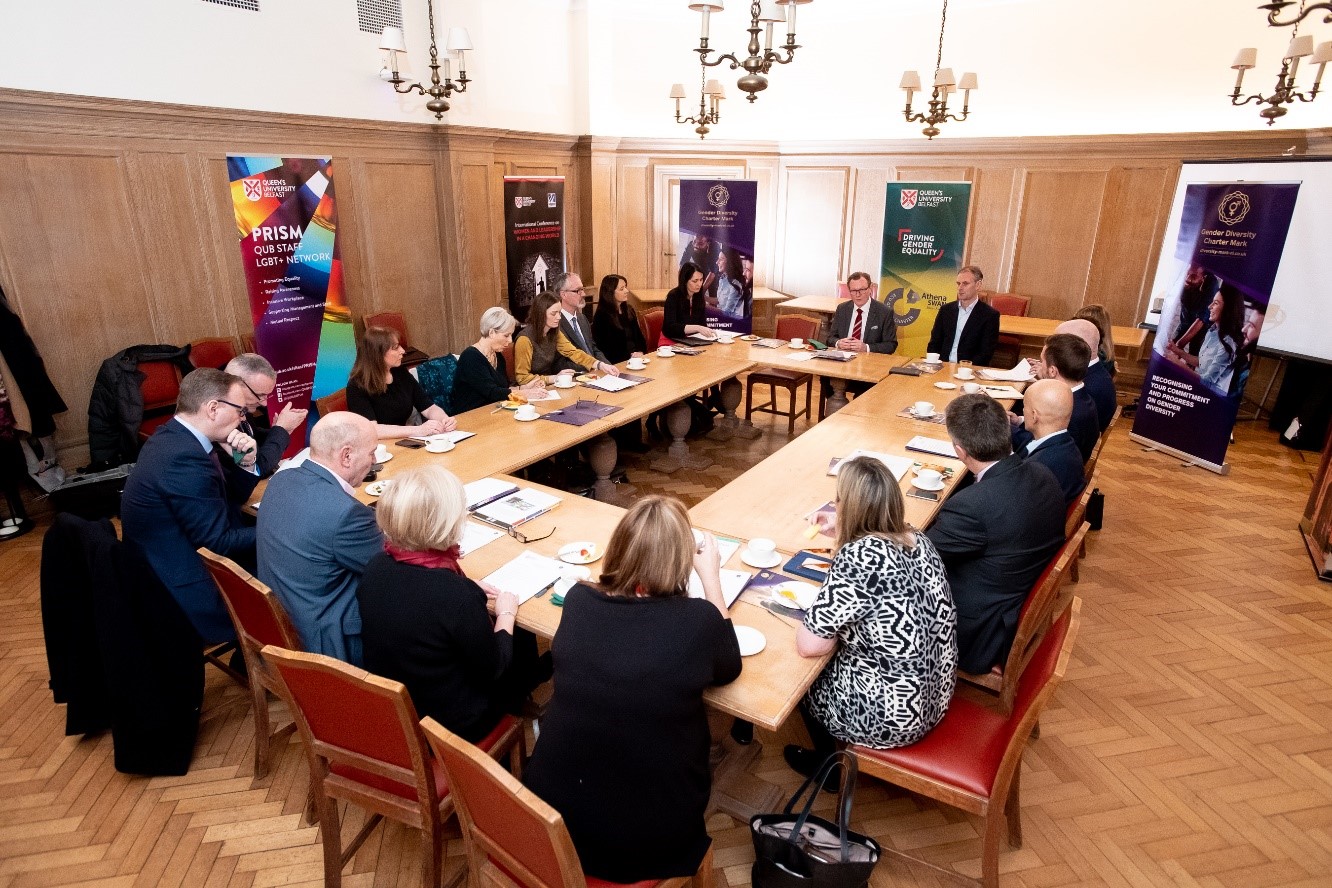 The award was presented to the Vice-Chancellor, Professor Ian Greer, following an assessment of Queen's progress in relation to gender equality carried out by an independent panel of assessors including Deb Lange Evans (Board Member Invest NI and Belfast Harbour Commissioners), Judith Gillespie (former Deputy Chief Constable of the PSNI), Kieran Harding (Managing Director of Business in the Community) and Dianne Foster (Director IT Service Delivery, Baker McKenzie).
Commenting on the award, Professor Ian Greer said:
"Queen's is committed to gender equality and to positively supporting the career development of all female staff. I am proud of the progress that we continue to make in advancing gender diversity in the workplace and I am delighted that Queen's has been awarded a Gender Diversity Charter Mark Bronze Award in recognition of this important work."
The Women in Business Gender Diversity Charter Mark NI was launched in September 2017 with eight founding members, including Queen's University, AllState, Gilbert Ash, the Northern Ireland Civil Service, Belfast City Council, Progressive Building Society, Deloitte and Alexander Mann Solutions.