Queen's University named world's top online university brand for 2017–18
Queen's University Belfast has recently been judged by an independent panel to be the 'Top Overall Online Brand' among 100 top ranked universities in the world.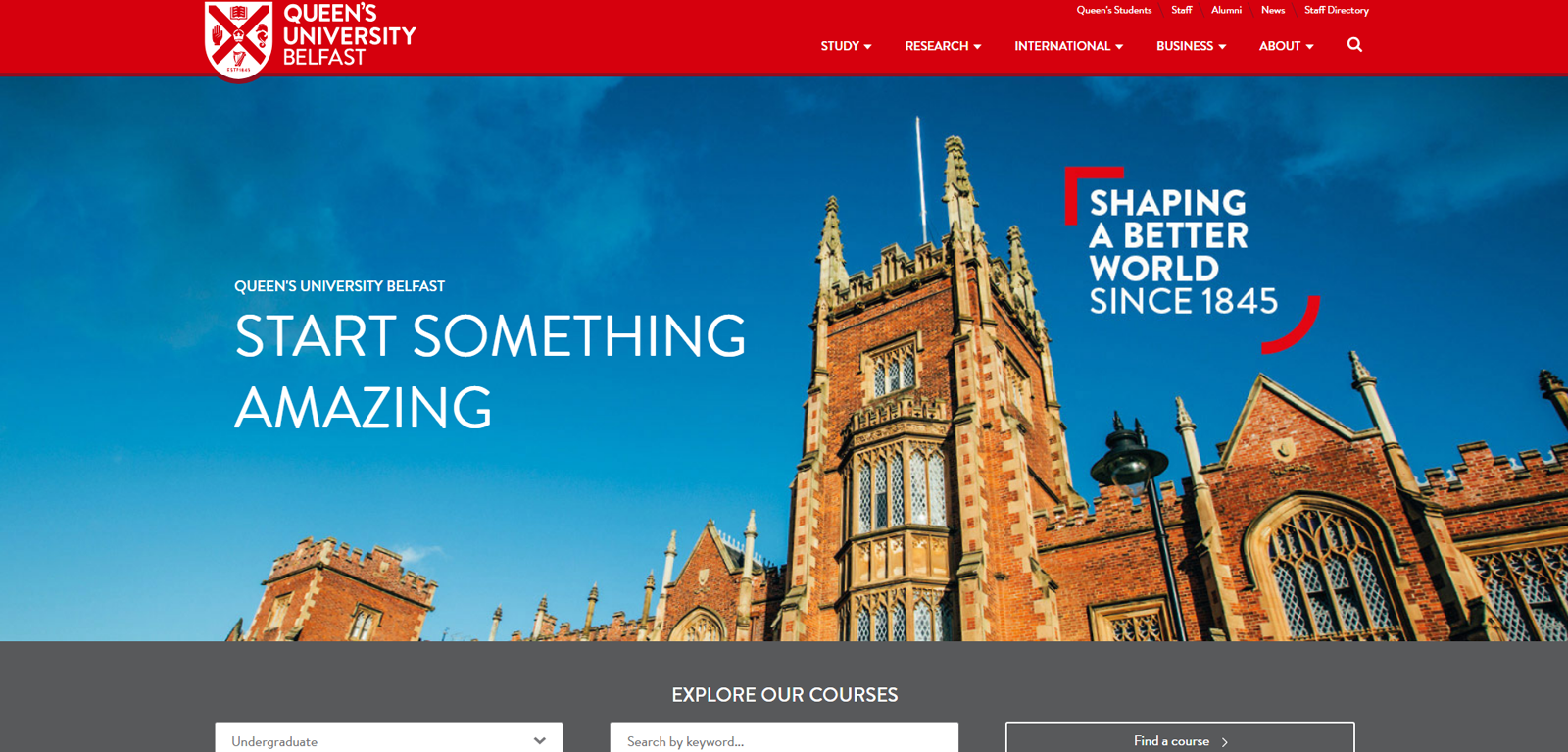 This recognition comes on the back of a study by the World 100 Reputation Network, which examined how well each University's brand proposition was articulated via the University website and social media channels.
Queen's was also judged to be among the winners (top 6 – 11) in the following categories: first impressions; engaging content; location brand; student brand; news brand; and social media brand.
The success of Queen's online presence as an integral part of the University's revised brand identity is the culmination and result of several stages of in-depth research and road-testing, informed along the way by feedback received from Queen's staff and students.
Commenting on the recognition, Isabel Jennings, Director of Marketing, Recruitment, Communications and Internationalisation, said:
"It is a testament to the calibre and outstanding work of the University's Digital Marketing and Social Media team, and of the wider Strategic Marketing and Communications unit, that Queen's online brand has been ranked first in the world.

"This ranking provides an important opportunity to reflect upon and celebrate our journey to provide a high standard of user experience, while remaining always responsive to the ever-changing digital landscape and audience expectations. In particular, I would like to acknowledge the support and input of colleagues in Information Services, whose collaborative approach and shared focus on continuous optimisation have played an important role in helping us to achieve this recognition.

"We were also highlighted for our engaging content – particularly our social media and news brand. This success undoubtedly emerges from the combined talent of our social media and Communications teams working collaboratively with academics and researchers across the University. Working at the forefront of discovery and innovation, the commitment of our researchers to helping us share their ambitious projects to advance knowledge and make a difference to society worldwide has been a key driver of our success in telling the story of their inspiring work to the public."
For more details on the study, please see the World 100 Reputation Network website.