Queen's geographer honoured with Royal Geographical Society award
Dr Gemma Catney, a Lecturer in the School of Natural and Built Environment, is the 2019 recipient of the Royal Geographical Society (with Institute of British Geographers) Gill Memorial Award.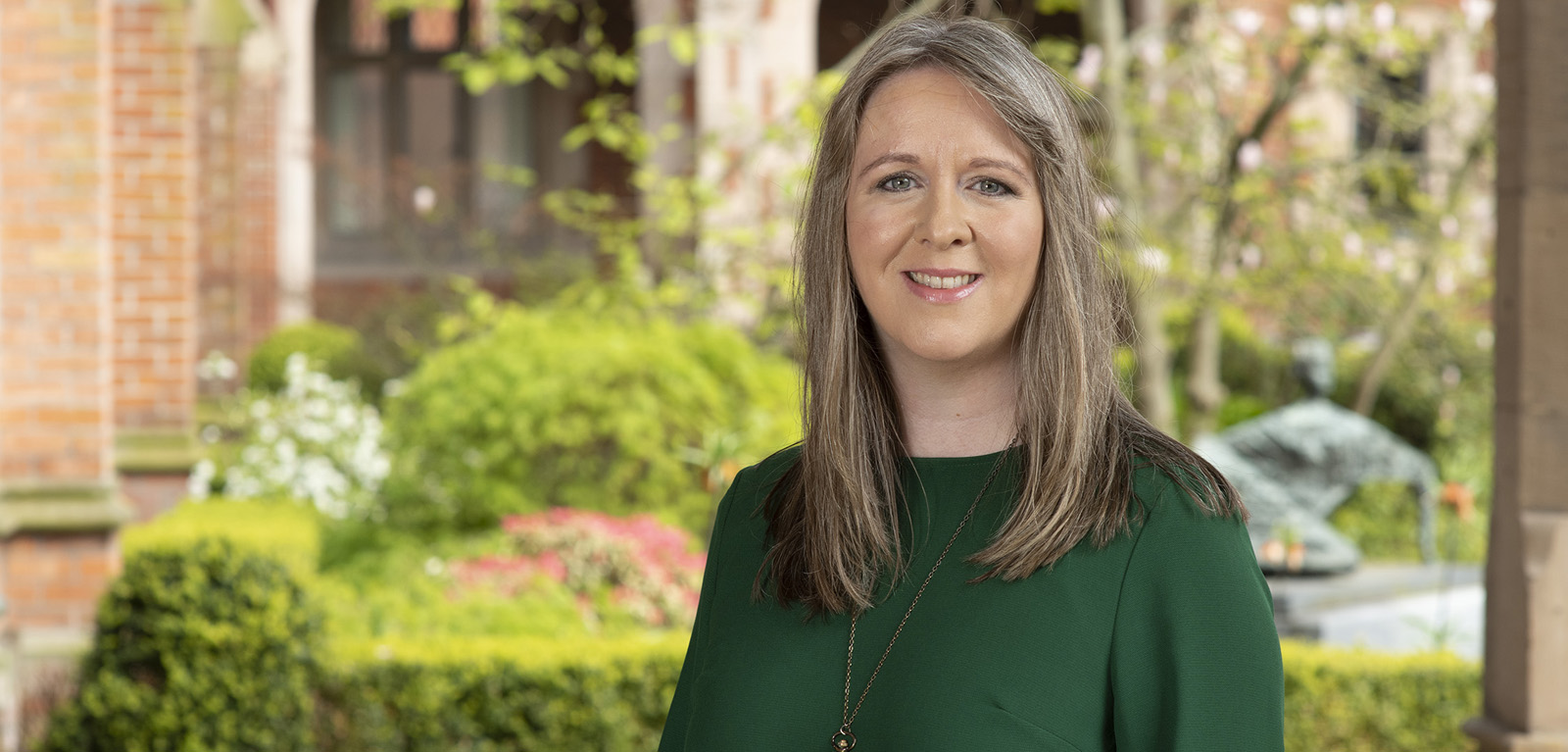 Since 1832, the Society's prestigious Medals and Awards have recognised excellence in geographical research and fieldwork, teaching and public engagement. This year's Royal Geographical Society medals and awards recognised 21 different people for their extraordinary achievement in these areas.
The Gill Memorial Award recognises "outstanding early career research in Geography". Gemma receives the award in recognition of her contribution to Human Geography.
Speaking about the award, Gemma said: "I am delighted and honoured to receive the Gill Memorial Award. I fell in love with Geography as a schoolchild, and my deep appreciation of the discipline has grown ever since. It means a great deal to me to have my research contribution to Human Geography recognised through this prestigious award from the Royal Geographical Society (with IBG).

"The RGS-IBG does amazing work in supporting Geographers to achieve their ambitions. My heartfelt thanks to the Society, my nominator and supporters, mentors and colleagues, and not least to my family. I am truly grateful for the immense support and encouragement I have received so far in pursuing an exciting and hugely rewarding career in Geography."
Gemma is a Population Geographer with research interests in ethnic residential segregation and diversity, ethnic inequalities, and internal migration. She has published widely on these themes in leading international journals, and has received funding from multiple bodies including the Leverhulme Trust and Economic and Social Research Council. Her research has been used as evidence in government reviews, and featured in the national and local press. She sits on the Editorial Boards of The Geographical Journal and Urban Geography, and is a member of the ESRC Peer Review College.