Queen's staff member in Northern Ireland's first legally recognised humanist marriage
Paul Malone, from Queen's Accommodation team, was recently wed in Northern Ireland's first legally recognised humanist marriage.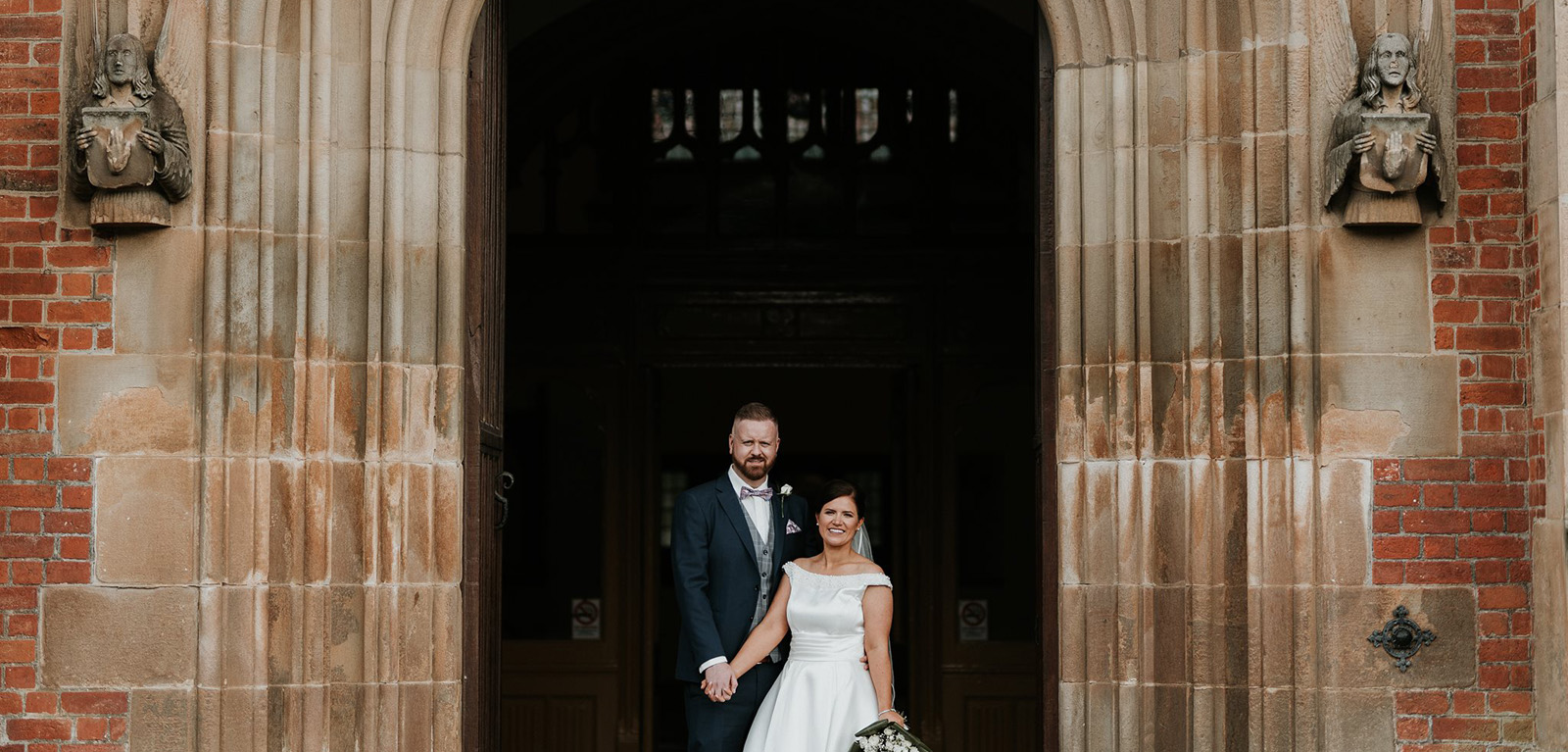 Paul and his wife Emma had originally booked a civil ceremony in Belfast City Hall, but rearranged their plans after a Court of Appeal ruling in June stated that humanist marriages must be legally recognised in Northern Ireland.
The ceremony was hosted in Riddel Hall and served by Campus Food and Drink.
Speaking about their day, Paul and Emma said:
"We couldn't have wished for a more special day. We held our wedding in Riddel Hall and got our pictures taken around Lanyon and it was an incredible backdrop. We have been supported so much by Queen's staff: from my colleagues in Queen's Accommodation who held a small party for me before the wedding; to all the Campus Food and Drink and Riddel Hall staff who made sure everything ran smoothly throughout the big day.

"Riddel Hall is an incredible venue with history of its own – the first female solicitor in Ireland was a student in Riddel Hall who qualified in 1926 – so we were privileged to create a little bit more history in this beautiful place last Saturday.
From a professional point of view, Paul elaborates:
"Working in Queen's I know the reputation of the University and having worked closely in the past with Campus Food and Drink staff it was a no-brainier for us to celebrate our special day with colleagues who I know give absolutely everything to make sure things run smoothly."
Congratulations to Paul and Emma.
(Image courtesy of Thompson Photography)