Queen's technicians gather for first cross-faculty Technician Commitment Event
Queen's University Belfast hosted its first Technician Commitment Event on Wednesday 9 January 2019, celebrating the unique expertise and contribution of its 240 technicians.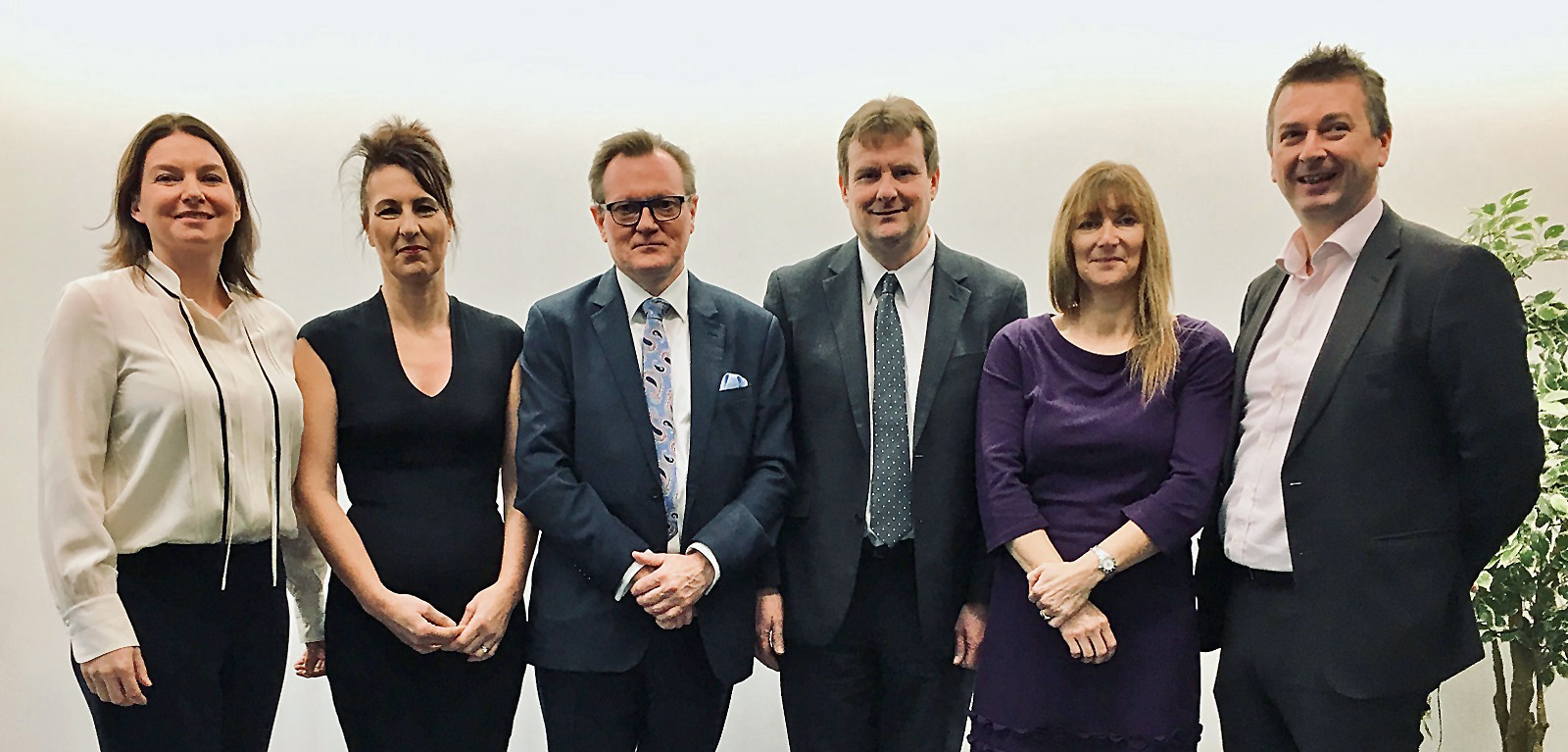 Held in the Computer Science Building, the event brought together technical staff, the University's senior leaders and speakers from external partner organisations to share the overall intent and plans of the Technician Commitment here at Queen's, as well as the wider UK context.
Describing the event as "a great celebration of the work of our technical workforce and [their] enormous contribution to this University" in his opening address, Vice-Chancellor Ian Greer said: "This is the first time technicians from each of the three faculties have ever been brought together at Queen's and that is an important step and an important message.

"By signing up to the Technician Commitment, we are giving a commitment to you – to develop you; to recognise and to value you; to see your roles expand and develop along with the University as it goes through its own development process."
The Technician Commitment is a national initiative which aims to ensure visibility, recognition, career development and sustainability for technicians across all disciplines working in higher education and research. By signing the Technician Commitment, Queen's has pledged to take action on the key challenges affecting our technical staff as part of a journey to ensure visibility and recognition for our technicians.
Attendees of Queen's Technician Commitment event heard from a number of leading universities in the UK on how the Technician Commitment has been brought to life in their institutions. Perspectives were heard from the National Technician Development Centre (NTDC), the University Of Reading, and Newcastle University.
Natalie Kennerley, Deputy Director of the NTDC, spoke on overall national plans, the challenges that many institutions share, and how they can help through sharing their experiences and expertise. She also held a session on Professional Registration, sharing the wide range of benefits from this program, and encouraging our technicians to engage.
Mel Leitch, Technical Manager at Newcastle University's Institute of Neuroscience, shared their journey so far, bringing to life what this means in practice, and how Newcastle's renewed vision and focus on people was having a major positive impact on their work and output.
Dr Karen Henderson, Director of Technical Services at the University of Reading, told how they used the NTDC tools, such as the Skills Profile Audit, to understand the vast array of skills within their technical teams and to inform the reshaping of their technical structure enabling greater freedom in career paths and opportunity for career development.
All guest speakers emphasised the great impact that this national initiative has had on their overall performance and morale.
Commenting on the event, Professor Mark Price, Faculty Pro-Vice-Chancellor (Engineering and Physical Sciences) and University Executive Board Sponsor of the Technician Commitment, said:
"The skills and expertise of our technicians allow us to continue to achieve our strategic priorities in education, research and innovation and impact. This strengthens and widens our local partnerships and global collaborations and ensures we are making a positive contribution to society.

"Our aim with the Technician Commitment is to create a positive culture for our technician community in which they are supported and recognised, and the Technician Commitment event today, bringing together technicians from across all three faculties for the first time, has been a significant milestone on our ongoing journey."
The Technician Commitment at Queen's
Since becoming a signatory, Queen's University has implemented a number of steps as part of ongoing work to drive positive activity in this area, including:
Becoming a partner affiliate of the National Technician Development Centre. The Centre was established in January 2018 and provides Higher Education Institutions across the UK with access to information, expertise and tools that will enable them to create a sustainable future for their technical staff. Only 13 other Institutions are partners of the Centre.

Faculty events for technical staff enabling technicians the opportunity to feed into the University's action plan.

Encouraging technical staff to attend national conferences and workshops.

Working on succession planning with HR to detect where risks lie and identify steps that can be taken to train existing staff or make new appointments.