Queen's wins at Royal College of Physicians Awards
Queen's Making Insulin Treatment Safer (MITS) Team has won The Royal College of Physicians 2018 Education Award for Excellence in Patient Care.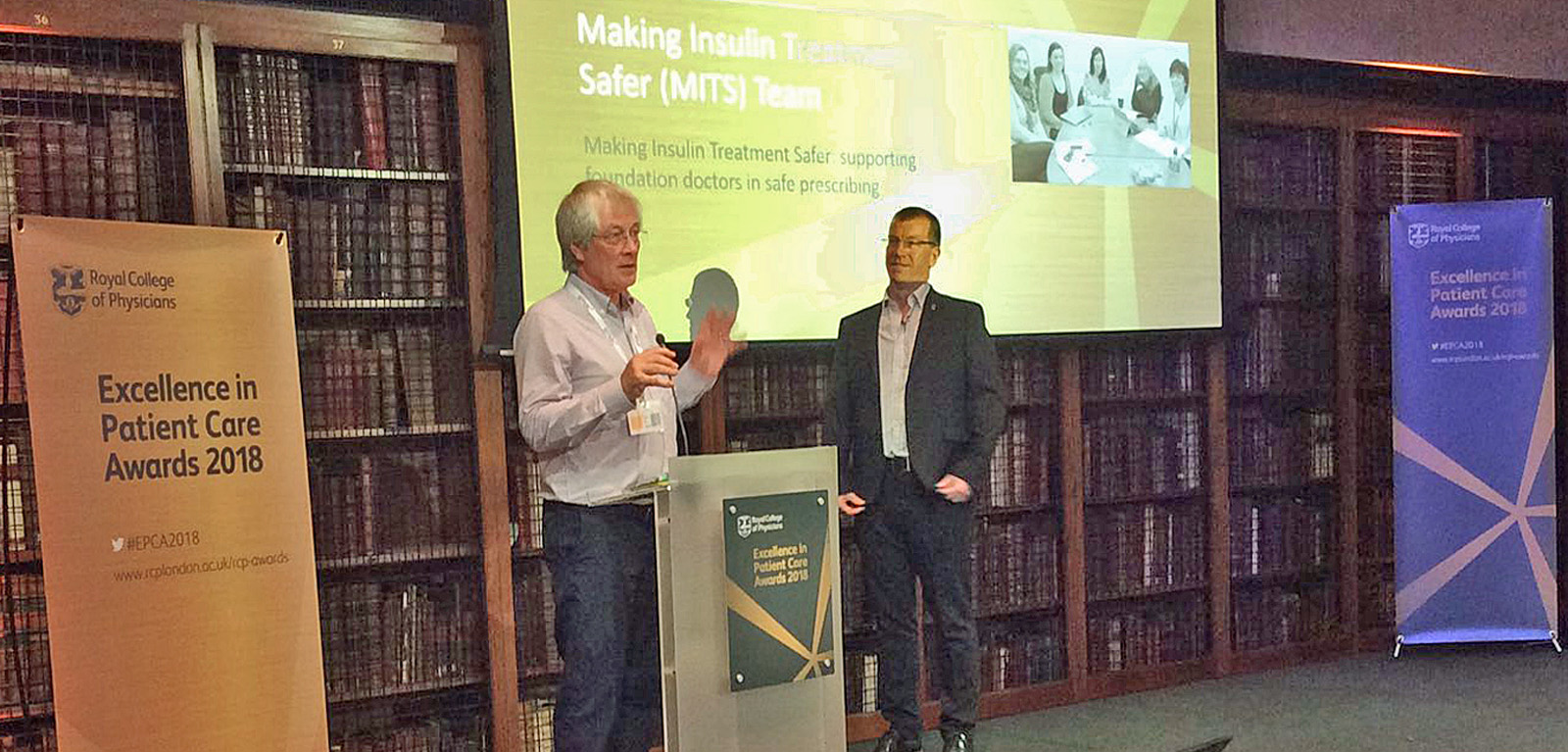 The MITS Project team won the 'Medical Education and Training' category, which rewards projects involving the development of medical education and training programmes, services or structures that have improved the quality of patient care delivered, whether on a local or wider scale.
For more information on MITS, please see the information sheet here, or email Deborah Millar (deborah.millar@qub.ac.uk) or Professor Tim Dornan (t.dornan@qub.ac.uk).
The Royal College of Physicians' (RCP's) Excellence in Patient Care Awards aim to recognise, celebrate and promote the work that physicians do to improve patient care through education, policy, clinical practice and research.