Vice-Chancellor's Research Prizes 2018 – Shortlist Announced
The shortlist for the Vice-Chancellor's Research Prizes 2018 has been announced, with 12 world-class researchers and three research groups named for the positive impact of their work.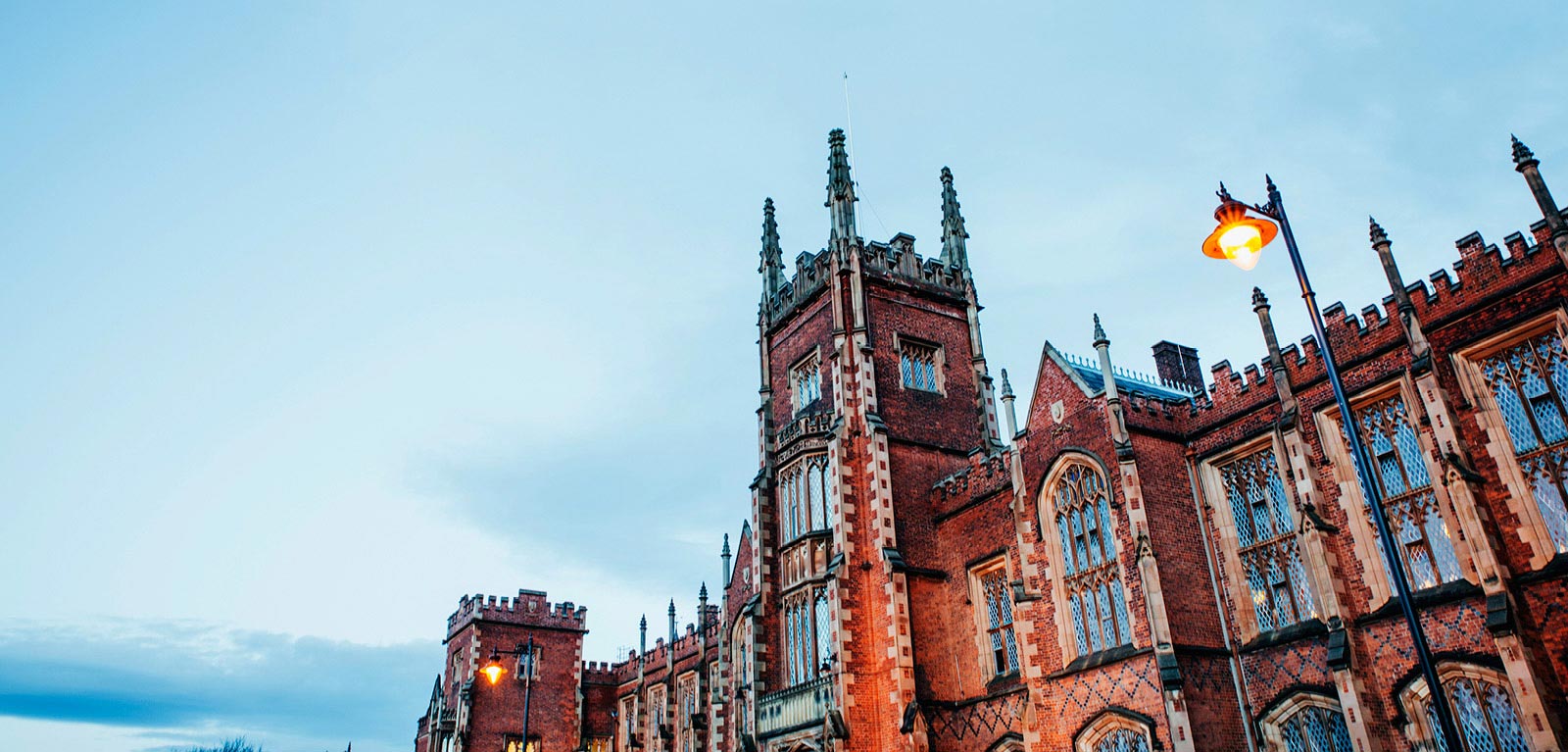 Shortlisted across five categories – Post-doctoral Researcher; Early Career Researcher; Innovation; Impact; and a separate Research Culture Prize – the candidates are drawn from each Faculty and represent the cutting-edge research taking place across the University.
The Vice-Chancellor's Research Prizes were established in 2012 to recognise and reward those whose research has impact beyond academia, whether on health, society, public policy, business, education, the environment or quality of life.
The Prize winners will be announced at an awards lunch in December.
The shortlist is as follows:
Post-doctoral Researcher
Dr Krystyna Cwiklinski (School of Biological Sciences)
Dr Dermot Green (School of Mathematics and Physics)
Dr Eileen Parkes (School of Medicine, Dentistry and Biomedical Sciences)
Early Career Researcher
Dr Kathryn McNeilly (School of Law)
Dr Hien Quoc Ngo (ECIT)
Dr Xiaolei Zhang (School of Mechanical and Aerospace Engineering)
Innovation
Dr Trung Q Duong (ECIT) – Wireless Innovation that Saves Lives
Dr M Satish Kumar (School of Natural and Built Environment) – Climate Change and Hidden Heritage: Lessons from Majuli
Professor Helen McCarthy (School of Pharmacy) – The RALA Platform Technology and the Generation of Phion Therapeutics
Impact
Professor Fraser Buchanan (School of Mechanical and Aerospace Engineering) – Improved quality of life for millions of patients with hip and knee replacements
Dr Viviane Gravey (School of History, Anthropology, Philosophy and Politics) – Delivering a 'green Brexit' in Northern Ireland?
Dr Brendan Murtagh (School of Natural and Built Environment) – Social and Solidarity Economy and Local Development
Research Culture Prize
Modern Languages Core Disciplinary Research Group (School of Arts, English and Languages)
Prostate Cancer Clinical Research Team (School of Medicine, Dentistry and Biomedical Sciences)
Queen's University Ionic Liquid Laboratories (School of Chemistry and Chemical Engineering)