World Cancer Day: Meet some of the female researchers fighting cancer at Queen's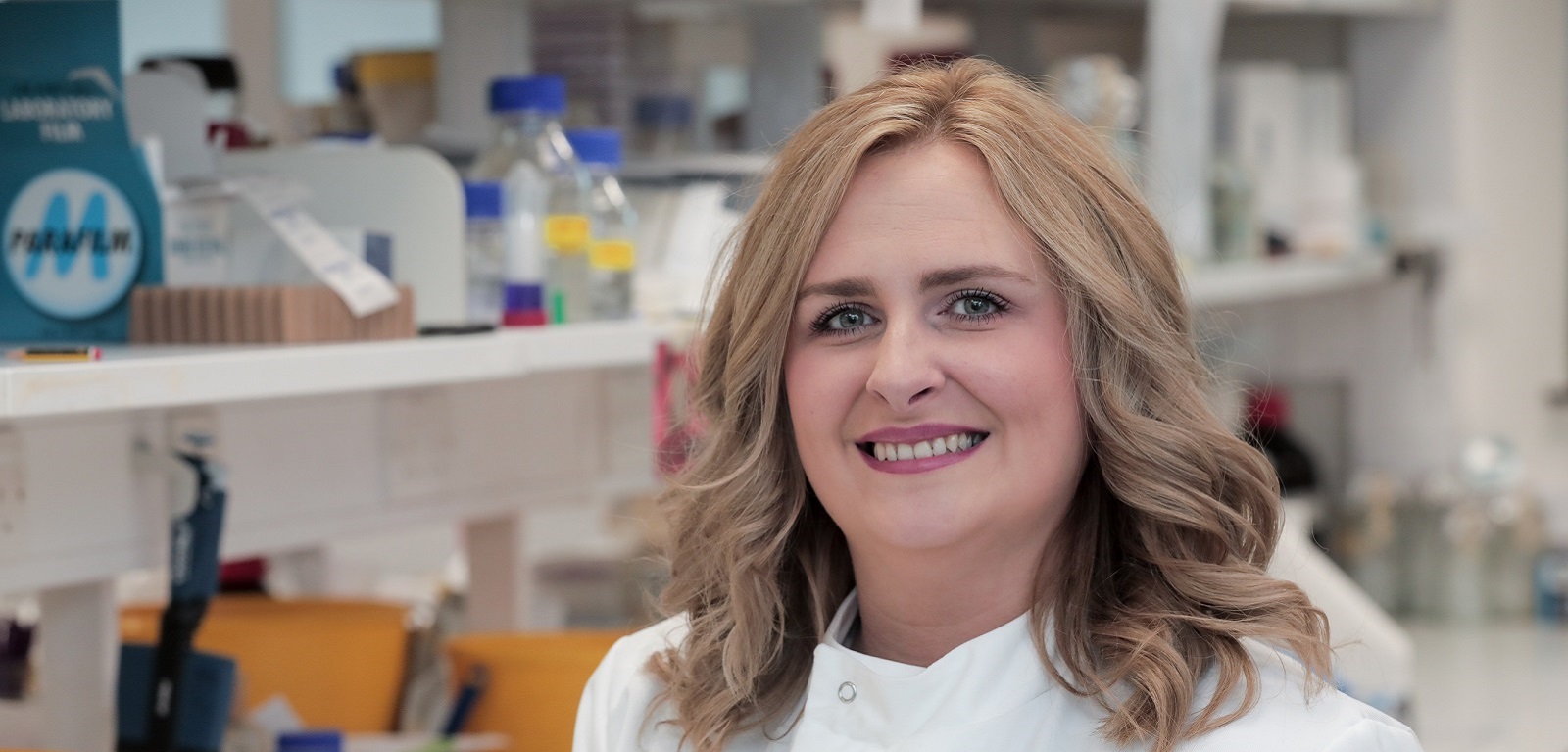 On World Cancer Day we meet some of the female researchers who are developing cancer treatments and pioneering advances in cancer patient care at Queen's.
Cancer is the second leading cause of death worldwide, with 9.6 million people dying from the disease each year.
World Cancer Day empowers communities and individuals across the world to show support, raise our collective voice, take personal action and press our governments to do more.
Below are just some of the researchers doing their part in the fight against cancer at Queen's Centre for Cancer Research and Cell Biology.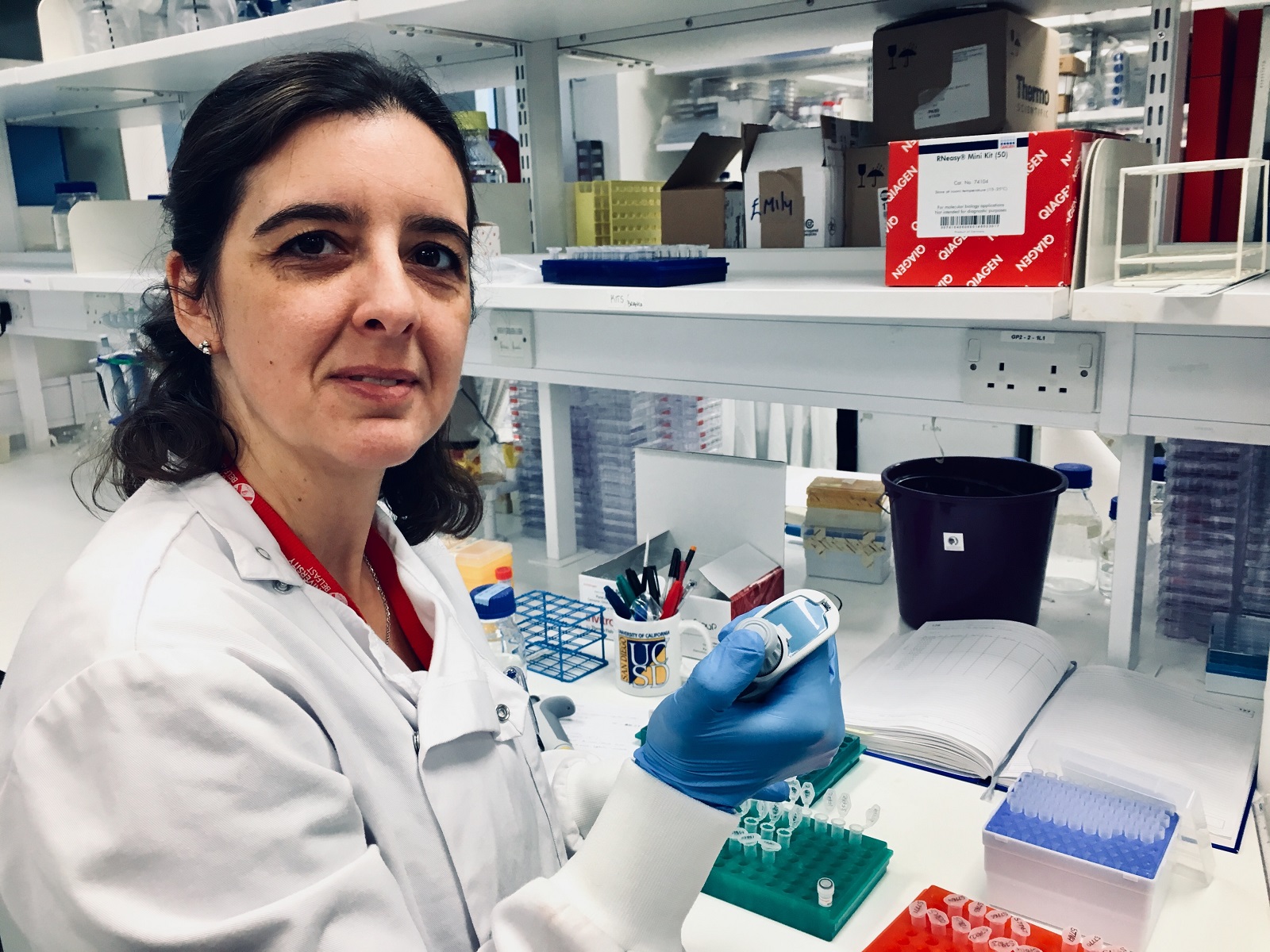 Dr Cristina Branco, Lecturer and Breast Cancer Now scientific fellow
Dr Cristina Branco is a physiologist with a focus on biology of disease, breast cancer and secondary cancers.
Early in her career, Dr Branco discovered that the behavior of blood vessels dictates the outcome of breast cancer, irrespective of the aggressiveness of the tumour. In other words, changes in the biology of the capillary networks in different organs can make those organs more or less likely to become secondary tumour sites.
Dr Branco's work is now focused on discovering ways in which cancer disseminates from the site of origin to distant organs, to form secondary cancers. Her work seeks to understand the ways that healthy organs welcome invading tumour cells in order to develop additional therapeutic avenues to treat or prevent secondary cancer.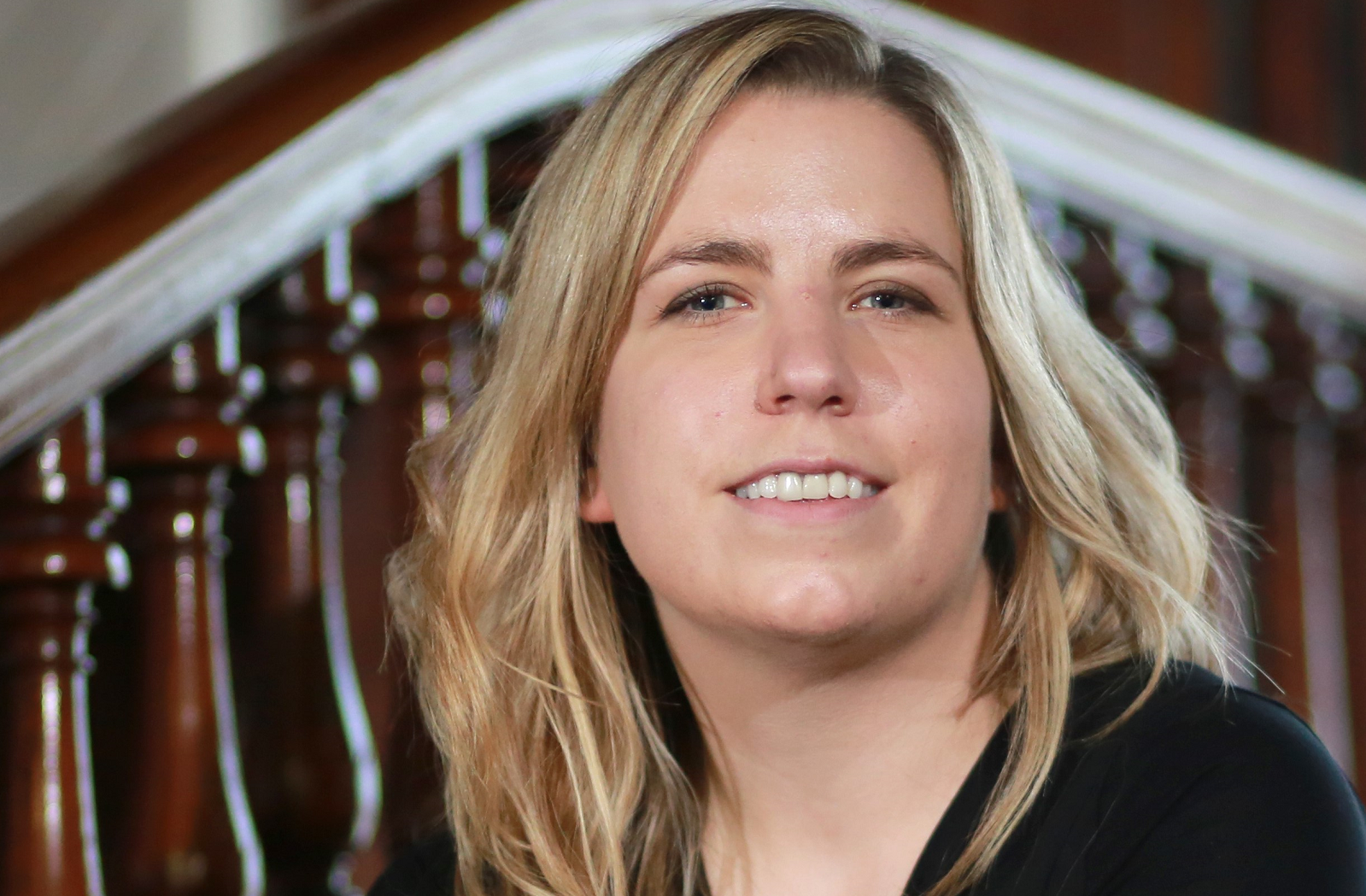 Dr Helen Coleman, Researcher and Senior Lecturer at the Centre for Public Health and the Centre for Cancer Research and Cell Biology at Queen's University Belfast

Dr Coleman's work aims to find new ways to prevent oesophageal cancer and improve survival rates. She is an expert on Barrett's oesophagus, a condition where some of the cells lining the food pipe have started to change. In a small number of people (1 in 200 annually) these cells may develop into oesophageal cancer over time.
Dr Coleman has recently been granted the prestigious Cancer Research UK Career Establishment Award. She will investigate the impact of new endoscopic methods that have been introduced to monitor and treat Barrett's oesophagus.
She will also look at the effects of lifestyle factors including smoking, alcohol and nutrition, as well as the use of medications such as aspirin on the survival of oesophageal cancer patients after completing common treatments like chemotherapy and surgery.
Dr Coleman explains: "Oesophageal cancer is difficult to treat because around three quarters of cases are diagnosed at a late stage.
"It's fantastic to be selected for this career defining award and I am excited about working to find new ways to help prevent this cancer and new treatments to help patients survive for longer. Belfast is the leading centre in this kind of large population study and I believe that our work can really make a difference to patients' lives."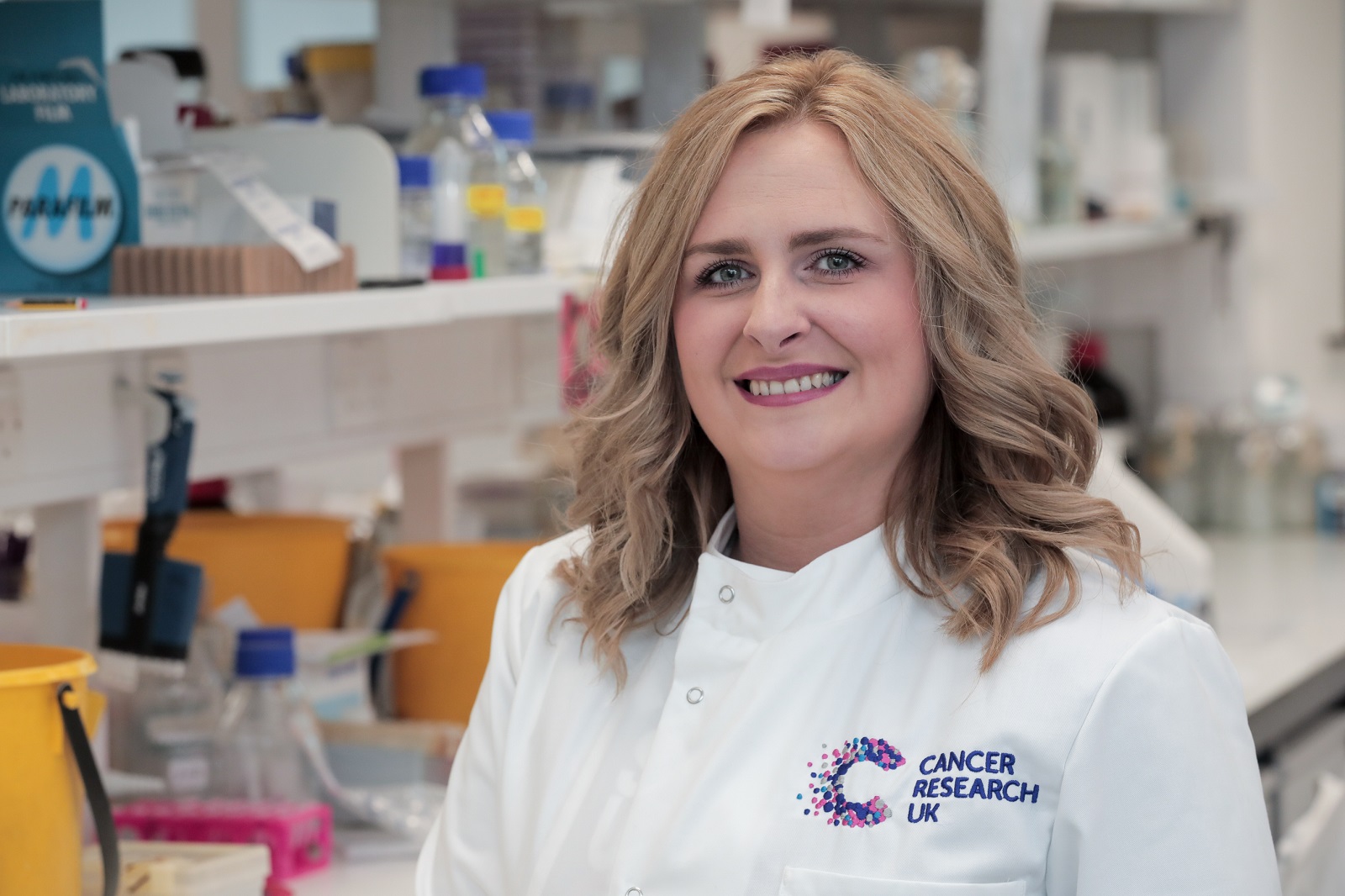 Dr Emma Kerr, Senior Research Fellow, CRUK Career Development Fellow and Group Leader in Cancer Metabolism and Therapy
Dr Kerr's work is focused on finding new ways to tackle hard to treat bowel cancers, by studying metabolism: the processes cells use to make energy and grow. Bowel cancer cells hijack normal metabolic processes to support rapid cancer growth, and these changes can help bowel cancers resist chemotherapy, making treatment less effective.
The work focuses on understanding how cells use energy to grow, and how changes to these processes in cancer cells can limit how a patient responds to treatment.
Dr Kerr said: "Our aim is not only to find ways to help doctors predict which patients might not respond to chemotherapy, but to develop new ways to help these patients in the future."
Dr Kerr began her career as a scientist at Queens University in 2005. Her research then took her to the University of Cambridge for six years to study lung cancer. She returned to Belfast in June last year, after being awarded £1.9 million by Cancer Research UK to start her own research group at the Centre for Cancer Research and Cell Biology at Queens University.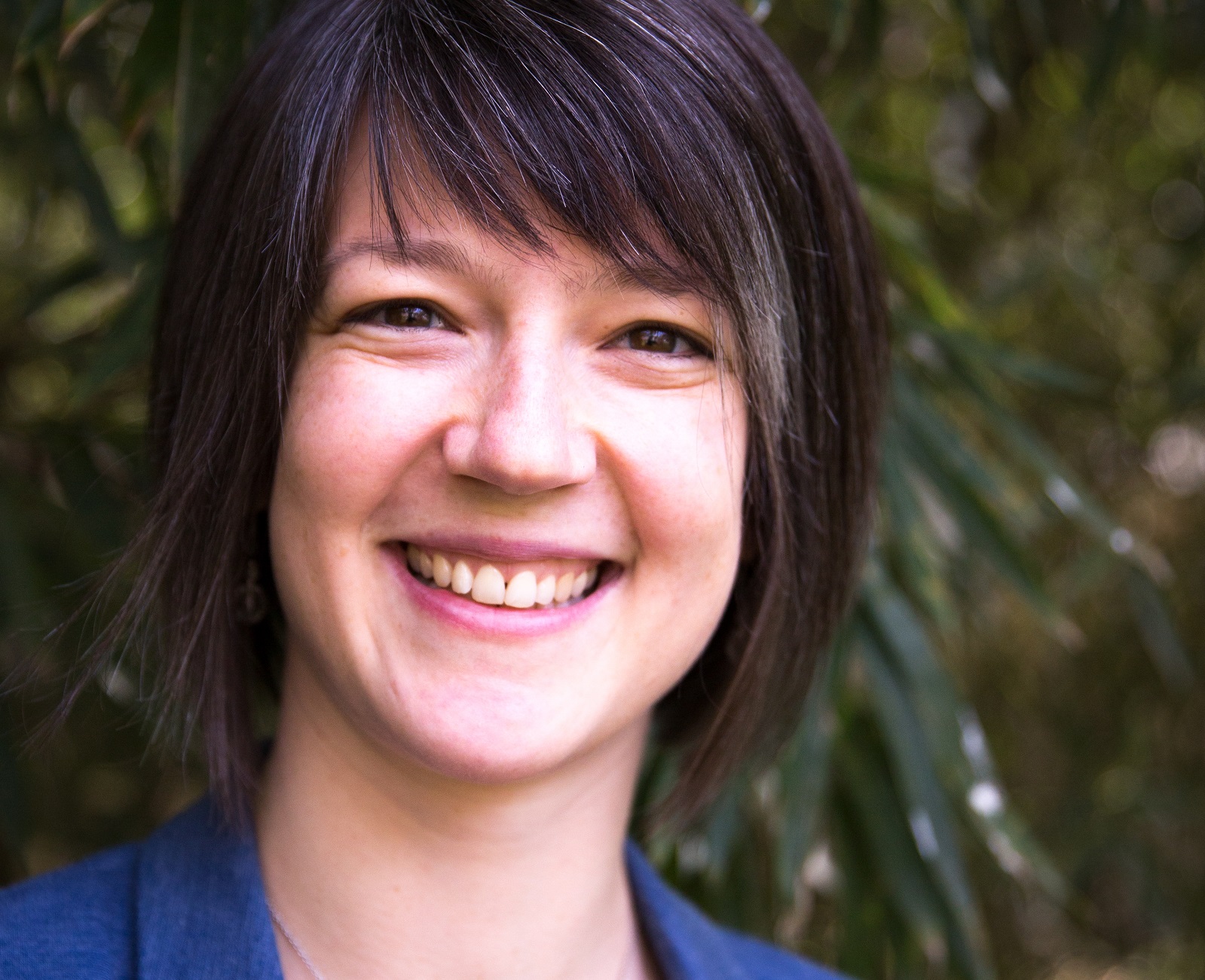 Dr Emma Allott, Lecturer in Molecular Epidemiology and Nutrition at the Centre for Cancer Research and Cell Biology at Queens, Adjunct Assistant Professor at Trinity College Dublin and Visiting Scientist at the Harvard T.H. Chan School of Public Health
Dr Allott's research focuses on breast and prostate cancers, specifically how often these diseases occur in different groups of people and why. She is particularly interested in understanding the role of obesity, diet, and lifestyle factors in breast and prostate cancers with a view to informing cancer prevention and treatment efforts.

One of her research areas seeks to identify early-life factors that could affect prostate cancer development and aggressiveness later in life, as rapid growth of the prostate during puberty could render it vulnerable during that time. She recently published a study which found that, compared with non-drinkers, men who had at least seven drinks per week as teenagers had three-times the odds of being diagnosed later in life with a 'high-grade' form of prostate cancer that is more difficult to treat. 

Dr Allott also leads a research programme exploring a potential role for the cholesterol-lowering statin drugs in lethal prostate cancer prevention, and she is currently seeking to identify subgroups of prostate cancer patients who may benefit from statin use. A highly collaborative researcher, she is involved in a number of existing global research studies, both in the US and Ireland, integrating molecular, questionnaire and clinical data to understand potential mechanisms linking lifestyle factors with breast and prostate cancer in large human cohorts. 
"It's brilliant to see such a great turn out and such support for the work that we do here and the funding @CR_UK provides."

- Dr Emma Kerr, @CR_UK Research Fellow @QUBelfast, on @CCRCB's #WorldCancerDay coffee morning. #CancerResearch pic.twitter.com/rGBPdIbVFT

— Queen's Staff (@QUBstaff) 4 February 2019
"It's wonderful seeing so many people coming to support us today."

Kirsty mcloughlin, Technical floor manager @QubCCRCB, on the @CR_UK #WorldCancerDay coffee morning & technicians in the fight against cancer @QUBelfast. #TechniciansMakeItHappen #TechsCommit @NTDCtweets pic.twitter.com/OrEXAVRc9X

— Queen's Staff (@QUBstaff) 4 February 2019