In Pictures: Institutional and School of Pharmacy Athena SWAN Celebrations
Colleagues from across the University community came together on Thursday 9 January 2020 for our Institutional and School of Pharmacy Athena SWAN Celebration event.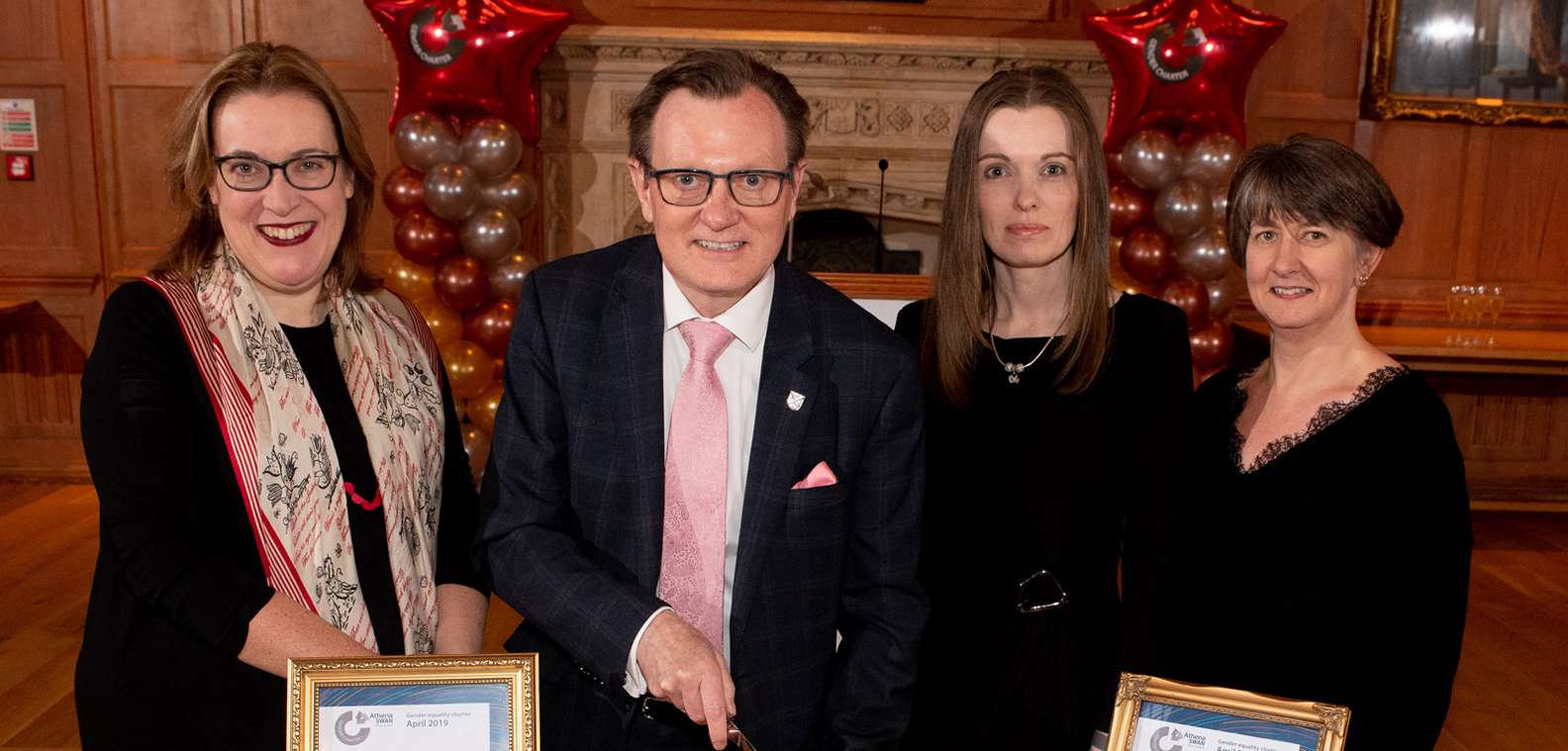 This event was a celebration of Queen's recent SWAN success in renewing our Institutional Athena SWAN Silver Award and a Departmental Silver Award for the School of Pharmacy.
Queen's currently holds 14 SWAN departmental awards: two gold, seven silver and five bronze awards.
Taking place in the Great Hall, the event's speakers included President and Vice-Chancellor, Professor Ian Greer; Pro-Vice-Chancellor (AHSS) Professor Adrienne Scullion, Director of Queen's Athena SWAN Initiative; Professor Karen McCloskey, Institutional SWAN Academic Lead; and Professor Carmel Hughes, Head of School of Pharmacy.
Reflecting on Queen's amazing achievements in progressing gender equality, Karen said: "The Institutional Silver Award is for everyone in our University community. Gender equality is everyone's job and, at Queen's, everyone's success."