Professor Gerry Gormley is Queen's Alumni Volunteer of the Year
Professor Gerry Gormley, Clinical Professor in Simulation and Clinical Skills in the Centre for Medical Education, has been announced as Queen's Alumni Volunteer of the Year for 2019.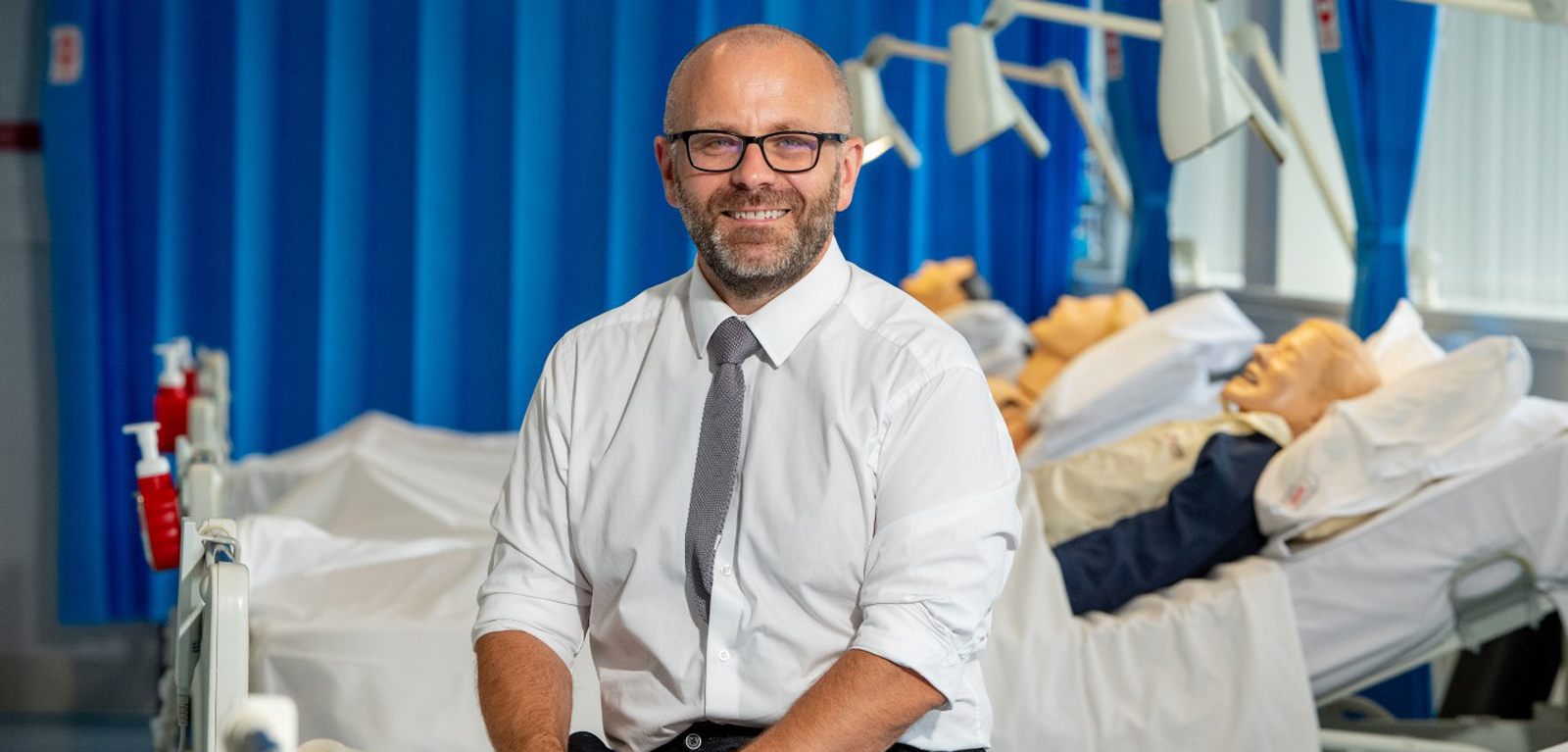 Presented at the Medical Donor Thank You event in December, Gerry received the Alumni Volunteer of the Year accolade for going 'above and beyond, giving of his time freely [and] always maintaining a cool sense of calm'. He was also recognised for his enthusiasm for, and commitment to, simulation-based learning.
Over the past three years, Professor Gormley Gerry, in his role as Clinical Professor in Simulation and Clinical Skills within the Centre for Medical Education at Queen's, has worked closely with the Development and Alumni Relations Office on the development of a new simulation and experiential learning centre.
Delivering the citation, Helen Surgenor, Assistant Director (Fundraising), in the Development and Alumni Relations Office (DARO), said:
"Gerry has been tireless in his support for the Development and Alumni Relations team. He has attended events at weekends and evenings, given tours to individuals and groups, hosted visits to the existing clinical skills centre and led on an event in London for potential donors.

"This is a true example of partnership working – academic and professional services staff coming together for an amazing and impactful outcome."
When it opens (in autumn 2020) it will promote excellence in healthcare education through an interprofessional simulation-based approach that drives safe, effective and collaborative patient care.
Speaking about the award, Professor Gormley said:
"It is a huge honour to receive this award. Working alongside colleagues in DARO and the many generous donors, we are able to realise our ambitions to further advance our world-class educational experience for health and social professional students at Queen's, and the members of society they will serve.

"As ever, I'm only one small piece in the wider network across the University who are fully committed in developing a world-class simulation centre – InterSim."
The Simulation Centre will be one of the few in the UK to truly champion simulation-based education. Medical, Nursing and Midwifery, Dentistry and Pharmacy students will train together in interactive scenarios that closely replicate the clinical setting.
This will build on the University's expertise, transform the student experience and, ultimately, enhance the effectiveness and safety of patient care.
Professor Gerry Gormley graduated in medicine from Queen's in 1995 and as a general practitioner in 2000. He gained his Doctorate in Medicine relating to medical education and patient care in 2003 and in 2005, and began his academic career as a Clinical Teaching Fellow.
In 2007 he was promoted to a Senior Lectureship, and just recently to a Clinical Professorship in Simulation and Clinical Skills. His teaching is underpinned by a simple philosophy – to provide students with a stimulating learning experience that allows them to achieve their full potential and take a sense of pride in what they do.