Queen's Lanyon Conservation Project nominated for Heritage Angel Award
Queen's University Belfast's Lanyon Conservation Project has been shortlisted in the Heritage Angel Awards Northern Ireland.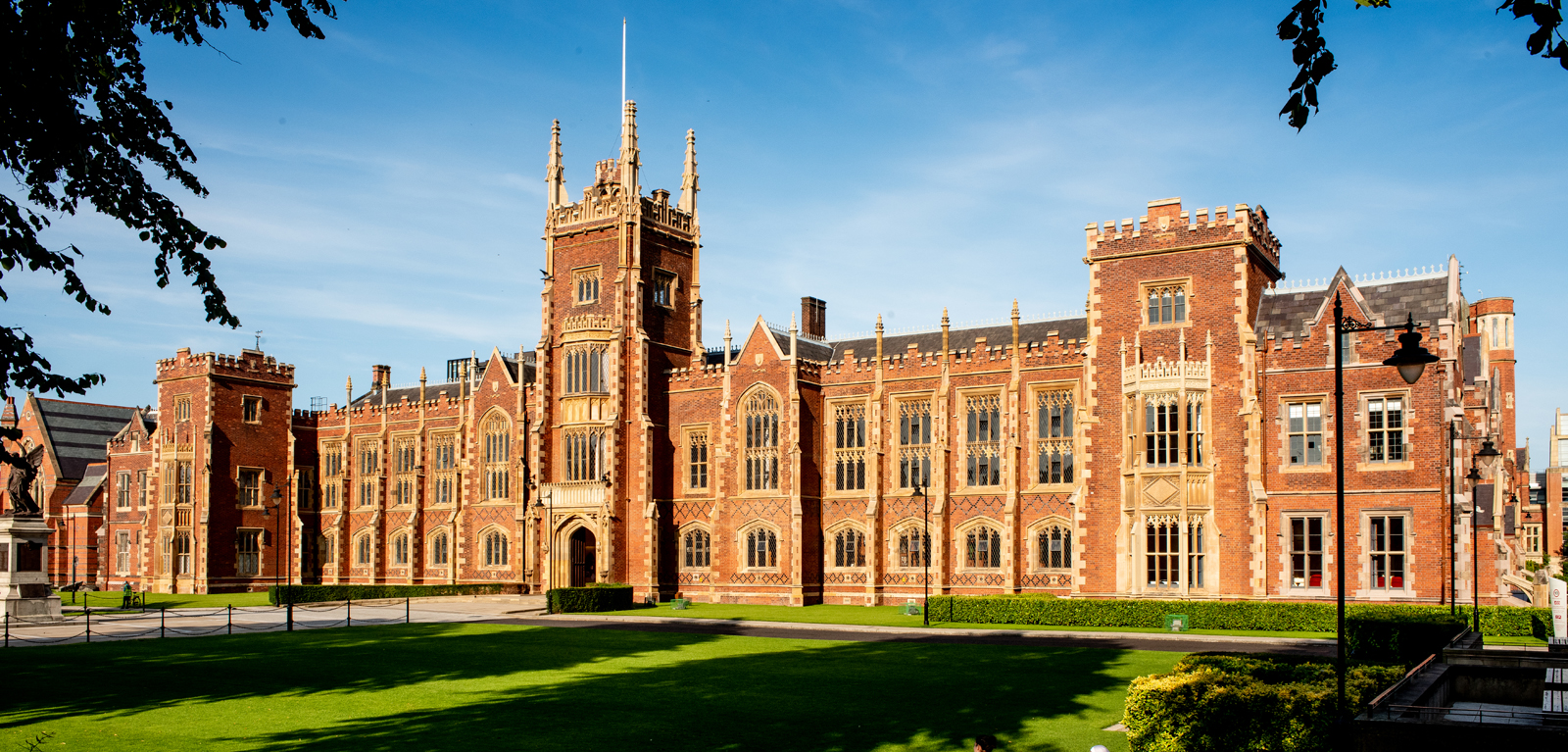 The Heritage Angel programme was founded in 2011 by Lord Andrew Lloyd Webber to formally recognise the achievements, dedication, and expertise in the conservation and appreciation of heritage in the UK. Northern Ireland has been participating in the programme since 2017.
The Heritage Angel Awards celebrate the achievements and determination of 'unsung heroes', the individuals and groups who show passion, commitment and initiative in tackling often challenging restoration projects, who work tirelessly to protect their local historic buildings and keep our heritage alive and thriving for the next generation.
Shortlisted in the 'Best Major Regeneration of a Historic Building or Place' category, the University's Lanyon Conservation Project involved major conservation and restoration work on the iconic Lanyon building, and vividly demonstrates the University's ongoing commitment, as custodians of its built heritage, to preserve and maintain our historic buildings for future generations.
Undertaken between 2017 and 2019, the conservation and restoration of the Lanyon's façade marked the first major project to comprehensively restore the original building and involved the refurbishment and replacement of stone, brickwork, windows, leadwork, and rainwater goods on its north, south, and west elevations. By utilising traditional skills and techniques, the conservation work returned the building to its former splendour, while retaining the character of age and most of its original fabric.
Commenting on the nomination, Damien Toner, Director of Estates at Queen's University, said:
"We are proud and delighted that our Lanyon Conservation Project has been shortlisted for a prestigious Heritage Angel Award. My team have worked hard, and with exceptional commitment and attention to detail, to conserve our historic Lanyon building for generations to come. Instantly recognisable and one of Belfast's great architectural pieces, we are extremely proud to have protected the iconic Lanyon building for the future."
Place your vote
Staff, students and members of the public can vote for the project here. Voting closes on Friday 11 October.