Queen's academic awarded UK's highest profile research prize in Optometry
Dr Ruth Hogg, a Senior Lecturer in the School of Medicine, Dentistry and Biomedical Sciences at Queen's University Belfast, has been awarded the highest profile research prize in Optometry in the UK.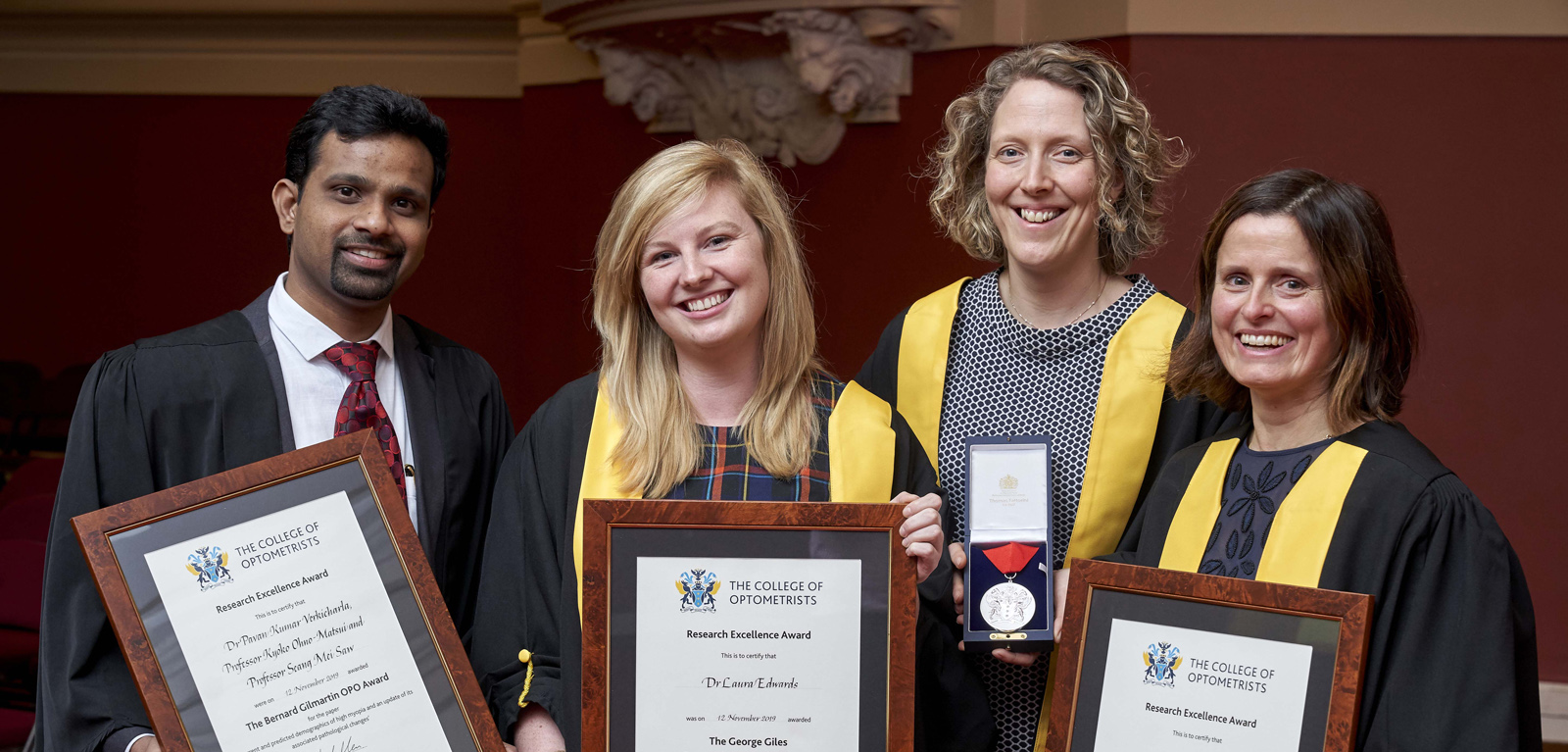 Dr Hogg (pictured, second from right) has been recognised by the College of Optometrists for her work in the area of macular degeneration and disease in the College of Optometrists Research Excellence Awards 2019, which highlight achievement and celebrate outstanding contributions to research in the fields of optometry, optics and vision science.
Ruth was awarded the Neil Charman Medal for Research – the College's most prestigious annual Award, which celebrates outstanding research by a College member.
Commenting on the award, Ruth said: "I am honoured to receive the Neil Charman Medal for Research for my work in the areas of ocular aging and the development of age-related diseases such as Age-related macular degeneration, Diabetic Retinopathy and Glaucoma. Sight is a sense we often rely on heavily to help us navigate and connect with the world around us and I am proud and honoured to be recognised by my peers and colleagues for my contribution to improving and extending eye health."