Queen's poet Stephen Sexton wins prestigious literature award
Stephen Sexton, lecturer in Poetry at the Seamus Heaney Centre at Queen's, has won the prestigious EM Forster Award, announced by The American Academy of Arts and Letters in early March 2020.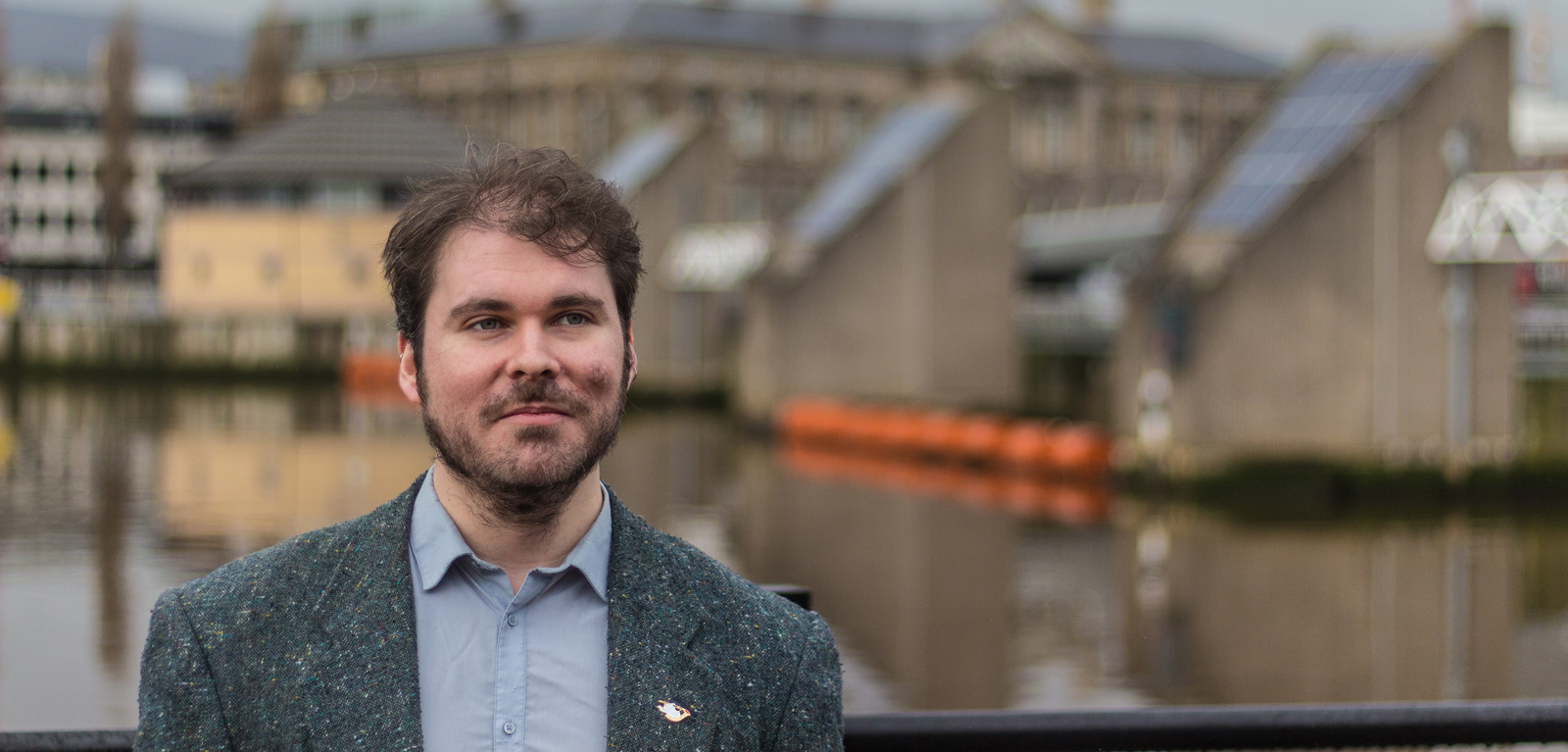 The Academy's literature awards, totalling $350,000, honour both established and emerging writers of fiction, nonfiction, drama, and poetry.
Stephen's award sees him follow in the footsteps of previous winners including Sinead Morrissey, Colm Toibin, and Seamus Heaney. As part of the award he receives $20,000 to travel and stay in the US.
This year's judging panel consisted of poets Colum McCann, Jhumpa Lahiri and Paul Muldoon.
Professor Glenn Patterson, Director of the Seamus Heaney Centre at Queen's, commented:
"Stephen Sexton is a brilliant poet, and a wonderful colleague. Everyone connected to the Seamus Heaney Centre is delighted at this further recognition of his extraordinary talent."
Congratulating Sexton for his achievement, Damian Smyth, head of literature at the Arts Council of Northern Ireland, said:
"As its name suggests, the EM Forster Award is hugely prestigious. With his success in this prize in the US, winning the UK National Poetry Competition Prize in 2016, an Eric Gregory Award in 2018 and the Forward Prize for Best First Collection in 2019, the sense is quickly growing on both sides of the Atlantic that Stephen Sexton is already one of those rare poets whose obvious and prodigious lyric gifts are matched both by accessibility and universality."
Stephen's debut collection, If All the World and Love Were Young (Penguin, 2019), has won the Forward Prize for Best First Collection, been shortlisted for the John Pollard Poetry Prize, and long listed for the Dylan Thomas Prize. It was a Sunday Times, New Statesman, and Telegraph Book of the Year 2019.