Queen's Lecturer Stephen Sexton awarded the 2020 Rooney Prize for Irish Literature
Queen's lecturer Stephen Sexton has won the Rooney Prize for Literature 2020 for his first collection of works, Oils & If All the World and Love Were Young.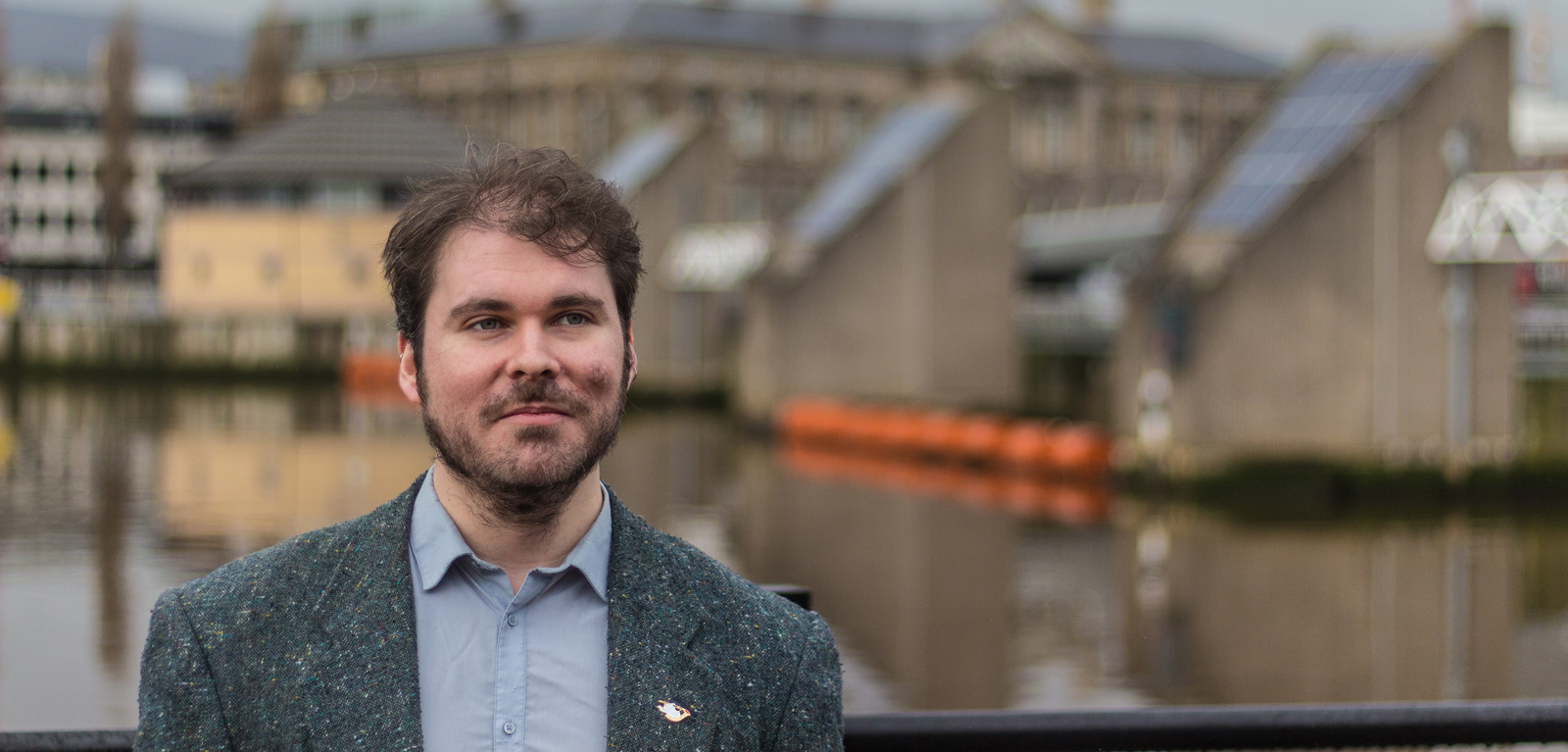 The Rooney Prize is awarded annually for an outstanding body of work by an emerging Irish writer under 40 years of age.
Stephen, who teaches in the Seamus Heaney Centre for Poetry in the School of Arts, English and Languages, accepted the award at an online ceremony. He said:
"I'm overjoyed to be the 2020 recipient of the Rooney Prize for Irish Literature. I'm immensely grateful to the committee of judges and to Peter Rooney and the Rooney family, whose generosity makes possible this award and its ongoing celebration of Irish writing. It's a particular joy to look back through more than 40 years previous recipients and to see writers whose work and grace have been so important to me, and to think of my name on the list next to theirs. I'm honoured."
The Rooney Prize for Irish Literature has been awarded annually since 1976 and is one of the most distinguished of Irish literary awards. The Prize is adjudicated by a panel of judges and administered by the Trinity Oscar Wilde Centre for Creative Writing in the School of English, Trinity College Dublin.
Commenting on Stephen's work, Jonathan Williams, Chair of the panel, said:
"Here is a discerning, erudite and versatile poet who has reflected creatively about both history and everyday life, including his childhood years and family background, memory, the loss of a beloved mother, the composition of the earth, plants, flowers, animals, fellow poets, and the abiding past. The jurors are confident that Stephen Sexton will fulfil his prodigious promise in the years to come."
The Rooney Prize for Irish Literature is valued at €10,000 through the generosity of Dr Peter Rooney, who continues the Rooney family's association with Irish Literature and support for the longest-established literary prize in Ireland.
Dr Peter Rooney, who attended the ceremony, said:
"Once again our judges have picked an outstanding example of emerging Irish literary talent. Stephen's poetry takes his readers on a beautiful, and sometimes tragic, journey; a modern elegy that intertwines a pastoral landscape with video game imagery. Stephen's extraordinary talent is undeniable and he is a most deserving winner of this year's Rooney Prize."