Queen's focused on Race Equity in Higher Education
Queen's University has held its first ever Race Equality in Higher Education Conference to highlight and support the importance of race equality across the university, the community and wider society.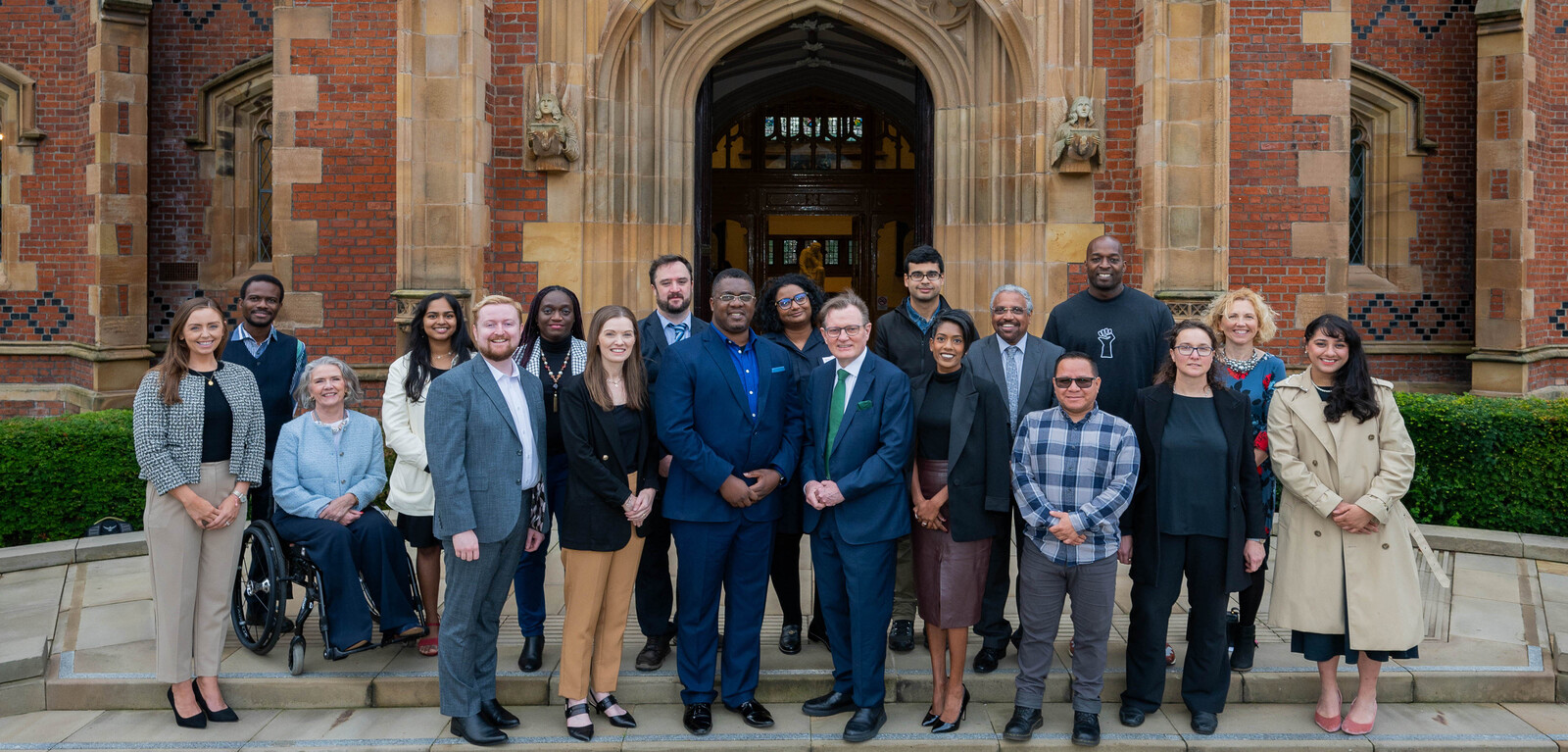 Professor Karen McCloskey who is academic lead for the University's Race Equality Charter said: "This is the first conference dedicated to promoting race equality at Queen's and aligns with our commitment to the Advance HE Race Equality Charter, Queen's Strategy 2030 and the UN SDGs.

"Queen's established a Racial Equity Programme in 2020/21 that is gaining traction across campus. Our Racial Equity Champions Network is leading on and delivering programmes of work and introducing initiatives to drive racial equity across the University. This conference is an important milestone; it not only presents an opportunity to learn from other organisations, reflect on Queen's and challenge our thinking, but provides an opportunity to foster essential working partnerships."
Panel sessions included Queen's students, with academics, researchers and practitioners from a number of institutions discussing solutions-based approaches to progressing race equality across education, research and societal engagement.
The exciting programme includes keynote speakers Sheree Atcheson, a Queen's alumna and multi award-winning global Diversity, Equity & Inclusion leader, and Alfred Abolarin, Founder of Interact, NI, ACSONI, NIACLC, and the MME Council.
Emphasising the importance of equity, the founder of Interact, NI, ACSONI, NIACLC, and the MME Council, Alfred Abolarin said: "We must recognise that different people require different levels of support. Equity is not a threat to equality; and to achieve equality of outcome we must go beyond equality of opportunity. Equity, Diversity and Inclusivity are the bedrock of a shared future; of a just and shared world where inequalities and injustices of any kind are not allowed to flourish."
Speaking at the conference, former Queen's student and multi award-winning global Diversity, Equity & Inclusion leader Sheree Acheson, said: "As the Queen's Graduate of the Year 2019, it is an honour to return as the opening keynote to discuss the importance of recognising race in the North of Ireland, understanding that these unique and nuanced experiences of people of colour bring us a richer and better Ireland."