Queen's Academic Appointed to UKRI Board
Professor Nola Hewitt-Dundas has been appointed as a non-executive director to the UK Research and Innovation (UKRI) Board.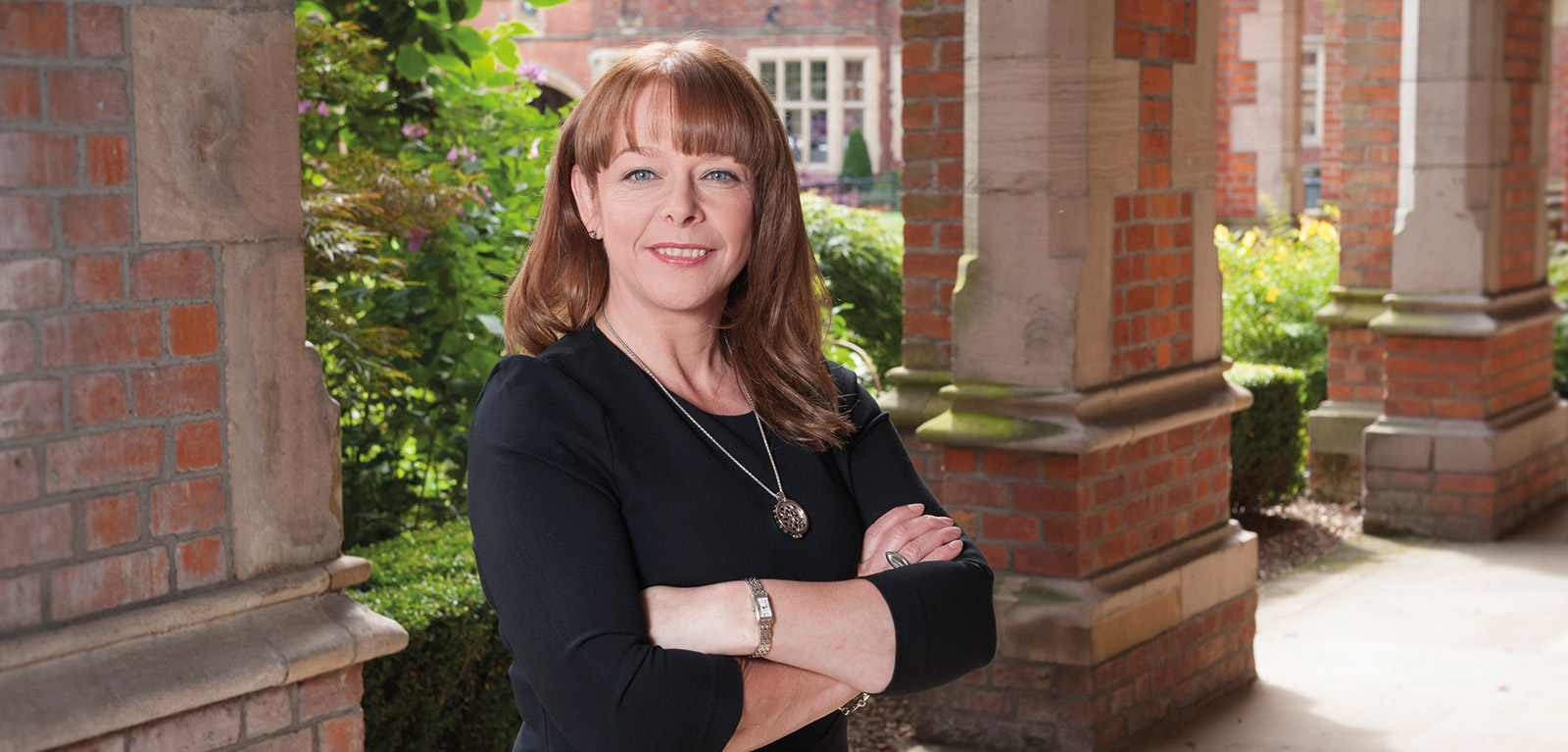 Professor Hewitt-Dundas is Pro-Vice-Chancellor for the Faculty of Arts, Humanities and Social Sciences and Professor of Innovation Management and Policy at Queen's and a Senior Research Associate with the UK Enterprise Research Centre.
Her research centres on the dynamics of innovation ecosystems with an emphasis on small and medium enterprises, business strategy and technology adoption.
In addition, she has advised the Northern Ireland (NI) Assembly, Department for Business, Energy and Industrial Strategy, European Union, Organisation for Economic Co-operation and Development and the World Bank.
In 2022, she was made a fellow of the Academy of Social Sciences and is a previous recipient of the Institute of Directors (NI) Public Sector Director of the Year award.
UKRI chairman Sir Andrew Mackenzie said: "Professor Hewitt-Dundas's experience and expertise will further strengthen the board's decision-making as we work to deliver our ambitious strategy for research and innovation over the coming years."
Speaking about the appointment, Professor Hewitt-Dundas commented: "I am honoured to join the UKRI Board and contribute to strategic discussions on the future of UK research and innovation."

Professor Emma Flynn, Pro-Vice-Chancellor for Research and Enterprise at Queen's said: "I congratulate Professor Hewitt-Dundas on this appointment to the UKRI Board. I know that Professor Hewitt-Dundas will contribute a wealth of knowledge to the role and the board's strategy over the coming years."
Professor Hewitt-Dundas applied to the 2021 board campaign. The appointment was made in line with the Public Appointments Code of Practice to address future vacancies and is subject to security clearances.