Queen's Celebrates Race Equality Reverse Mentoring Pilot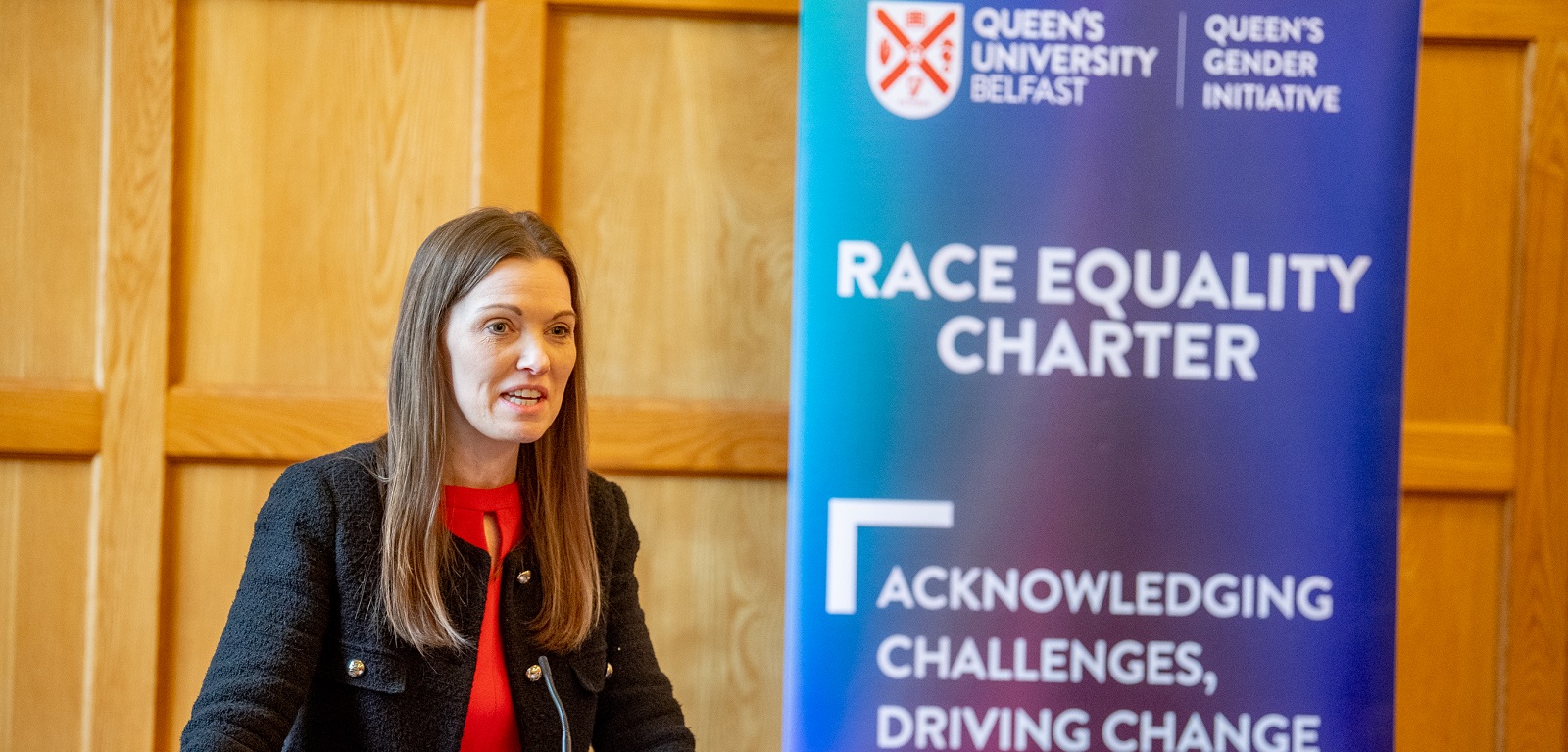 Ahead of Race Equality Week 2023 (6 – 12 February 2023), Queen's Gender Initiative – who are leading Queen's application to the Race Equality Charter (REC, Advance HE) and to integrate efforts to promote racial equity for staff and students in our community – celebrated the completion of the pilot REC Reverse Mentoring Programme.
Over the last year, colleagues identifying as Black, Asian and Minority Ethnic acted as Mentors to Mentees from the University leadership team.
Professor Karen McCloskey, Director of Queen's Gender Initiative, commented;
"Taking action to address racial inequities involves listening to, understanding and learning from each other. What is the experience of someone working (or studying) at Queen's who is from a minority ethnic group? What barriers might a minority ethnic staff member (or student) come up against? How can senior managers and leaders across Queen's help to dismantle these barriers in their areas and influence change across the University?

"This programme provided senior colleagues with the opportunity to develop a 1:1 relationship with their Mentor where these important questions were explored in a confidential space."
At the celebration event, Tanya Carey, a Mentor (Clerical Officer, Faculty Finance), said:
"The programme has allowed me to speak honestly with Margaret about institutionalised racism and ways we can challenge that in this university."

Phase two of the programme will launch this spring.
Further information
If you are interested in taking part, or would like to find out more, please email Queen's Gender Initiative at k.laverty@qub.ac.uk.