Queen's University Belfast professor elected a Fellow of the Royal Society
An electronic engineering Professor at Queen's University Belfast has been elected as a new Fellow of the Royal Society (FRS), which is the highest recognition of scientific endeavour in the UK.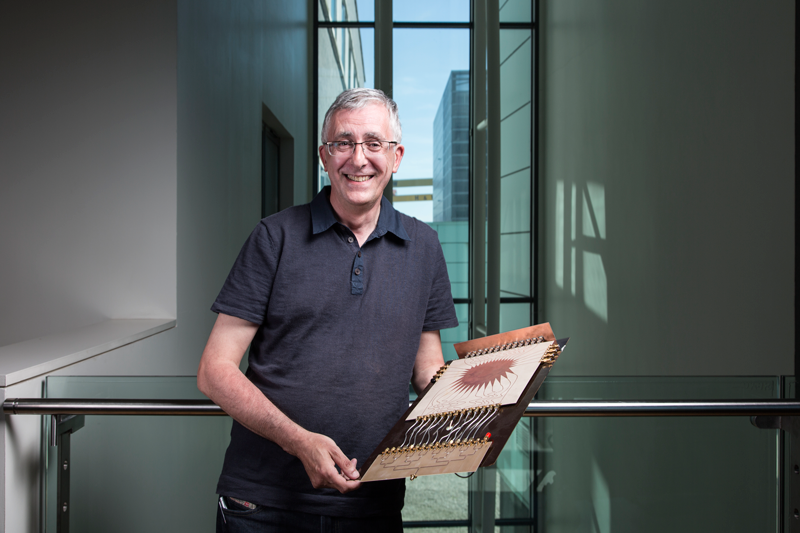 Professor Vincent Fusco, who is a Professor of High Frequency Electronic Engineering and Director of Research in the School of Electronics, Electrical Engineering and Computer Science at Queen's, has received the accolade in recognition of his world leading research.
Recognised internationally, it is a major national honour and one of the highest scientific achievements in the UK, Ireland and the Commonwealth. Fellows are selected for their outstanding contributions to scientific understanding.
Professor Fusco is recognised globally for his research on microwave through sub-millimetre active antenna architectures and holds fundamental patents on antennas and high performance electromagnetic surfaces. As Chief Technology Officer of Queen's University's Institute of Electronics, Communication and Information Technology (ECIT), Professor Fusco has been instrumental in driving research impact through to commercial application and adoption.
Speaking of his election, Professor Fusco comments: "I am honoured to have been elected a Fellow of the Royal Society. It is a huge privilege to join inspirational and dedicated scientists and engineers from across the globe who have been appointed to the Society over the years. I look forward to progressing the Society's purpose of promoting excellence in science and using it for the benefit of humanity."
Sir Adrian Smith, President of the Royal Society said: "It is an honour to welcome so many outstanding researchers from around the world into the Fellowship of the Royal Society.
"Through their careers so far, these researchers have helped further our understanding of human disease, biodiversity loss and the origins of the universe. I am also pleased to see so many new Fellows working in areas likely to have a transformative impact on our society over this century, from new materials and energy technologies to synthetic biology and artificial intelligence. I look forward to seeing what great things they will achieve in the years ahead."