Queen's academics admitted to Royal Irish Academy
Dr Gladys Ganiel and Professor David Jones from Queen's University Belfast have been officially admitted to the Royal Irish Academy for their exceptional contributions to the sciences, humanities and social sciences, as well as to public service.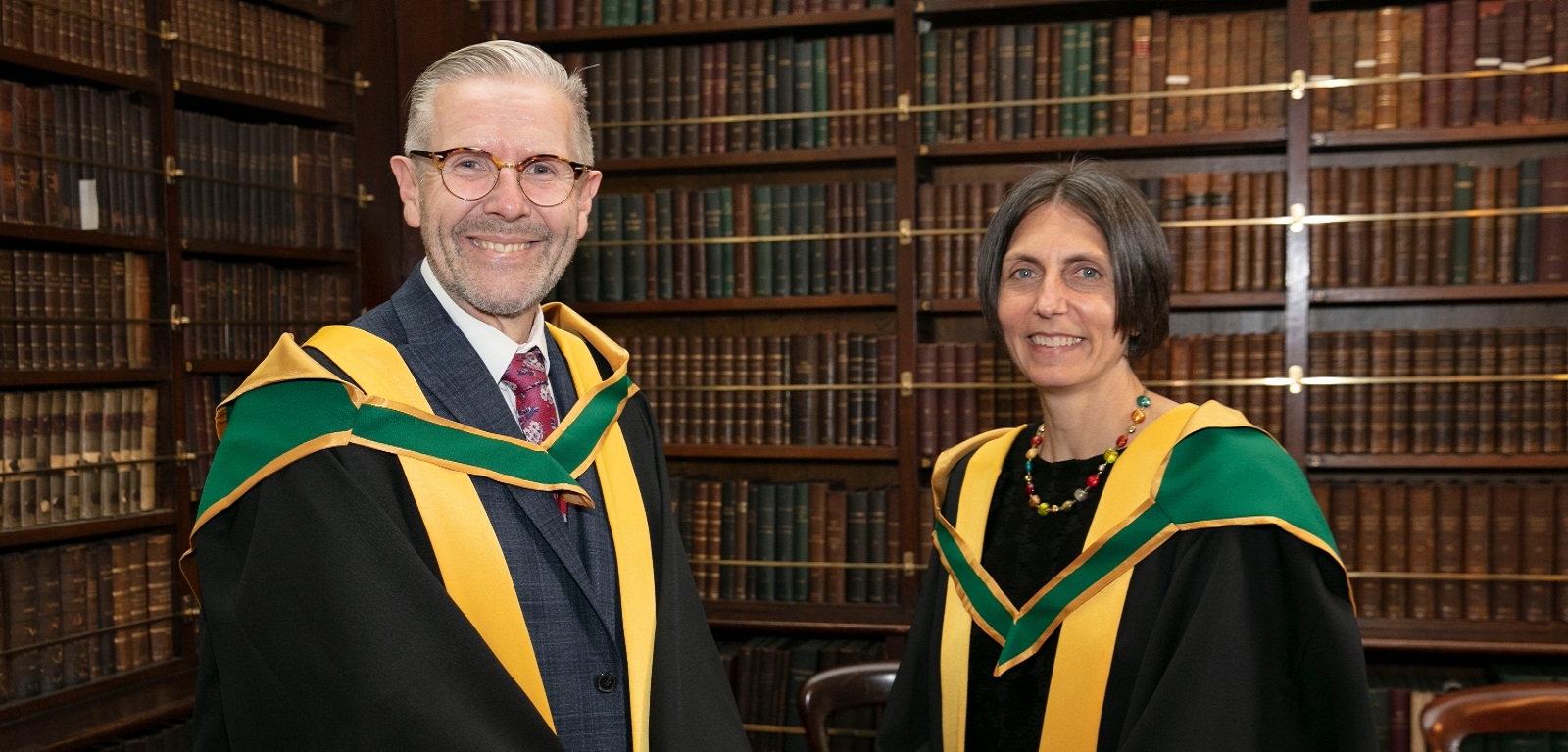 The Royal Irish Academy is one of Ireland's premier learned societies and cultural institutions. Membership is awarded to persons who have attained the highest distinction by their unique contributions to education and research.
Dr Gladys Ganiel has been recognised for her international reputation for the originality and quality of her work on religion and peacebuilding, and on contemporary religious practices. Her three key pioneering monographs have had a global impact on her discipline and have helped to shape wider public understanding of religion.
Speaking on her recognition, Dr Ganiel, Reader in Sociology at Queen's, said: "It is such an honour to be elected the Royal Irish Academy, with its long tradition of public engagement informed by world-class research in the humanities and sciences. I am grateful for the opportunity to work with other Academy members to promote research-led public debate across the island."
Professor David Jones, Pro-Vice-Chancellor for Education and Students at Queen's, has been admitted to the Academy as an internationally recognised leader in polymer-based implanted medical devices and enhanced pharmaceutical dosage forms. He has received numerous awards including the Griffith Medal and has founded two successful start-up companies.
The Royal Irish Academy is one of Ireland's premier learned societies and cultural institutions and has been honouring Ireland's leading contributors to the world of learning since its establishment in 1785 and those elected by their peers.
Past members have included Maria Edgeworth, a pioneer of the modern novel and Nobel laureates: WB Yeats; Ernest Walton, Erwin Schrödinger and Seamus Heaney.