Queen's academic wins prestigious Ewart-Biggs Memorial Prize for book of poetry
Dr Gail McConnell, Senior Lecturer from the School of Arts, English and Languages at Queen's, has won the 27th  Christopher Ewart-Biggs Memorial Prize, worth £7,500, for her book of poetry, The Sun Is Open, published by Penned in the Margins.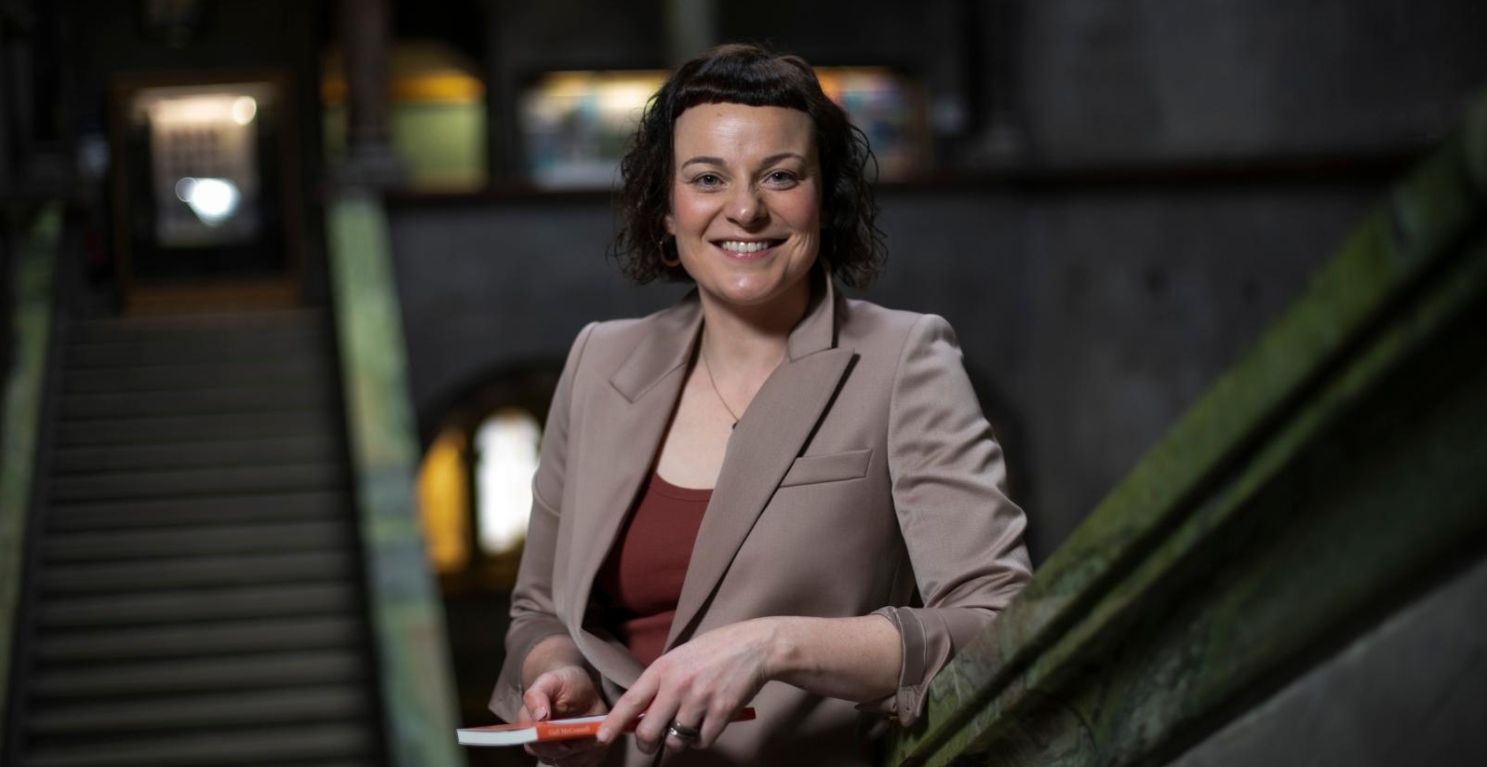 The Prize recognises work that promotes and encourages peace and reconciliation in Ireland, a greater understanding between the peoples of Britain and Ireland, or closer co-operation between the partners of the European Community; the ideals which inspired Christopher Ewart-Biggs.
The Sun Is Open is about the murder of the poet's father. She was three when, in 1984, William McConnell was killed by the IRA.
The award was presented by Fergal Keane at a ceremony in the Department of Foreign Affairs, Iveagh House, Dublin. Last year's winners, Anna Burns and Professor Katy Hayward (from the School of Social Sciences, Education and Social Work) at Queen's were also honoured. Fergal Keane writes about the prize in the New Statesmen and further coverage appeared in The Irish Times.
Speaking on her award, Dr McConnell, said: "The Christopher Ewart-Biggs Memorial Prize has a truly exceptional history of writerly achievement in fiction, history, memoir, poetry, theatre and political analysis. It's a unique artistic award in this regard and in the values it preserves. The list of prize-winners and shortlisted writers is extraordinary; many are writers whose work has shaped my own.

"I am deeply honoured to receive this award for The Sun is Open. I am grateful to the judges – Roy Foster, Paul Arthur, Catherine Heaney, Ian McBride, Susan McKay and Thomas Pakenham – for the time, attention and understanding they have given to my work, and I thank the Ewart-Biggs Trust wholeheartedly for this honour."
Speaking for the Judges, Professor Roy Foster, from the University of Oxford, said: "This year's short-list was a powerful one, representing fiction, memoir and historical research as well as poetry. But the judges were unanimous in selecting Gail McConnell's astonishing and audacious book, which unpicks and unravels the narratives around the murder of the author's father when she was three years old.
"Using a remarkable range of sources, this long poem investigates and interrogates memory, grief and violence in a new and arresting way and is an utterly original and compelling contribution to the literature of the Troubles.
"It could not be more immediately relevant to the origins and inspiration of the Ewart-Biggs Prize, founded to commemorate a life violently cut short, and recognising works which contribute to understanding between the peoples of Ireland north and south, and between Britain and Ireland."