Queen's announces Wendy Erskine, Denise Riley and Tim Wheeler as next Seamus Heaney Fellows
The Seamus Heaney Centre at Queen's University Belfast has announced the appointment of Wendy Erskine, Denise Riley and Tim Wheeler as the Seamus Heaney Centre Fellows for 2021 – 22.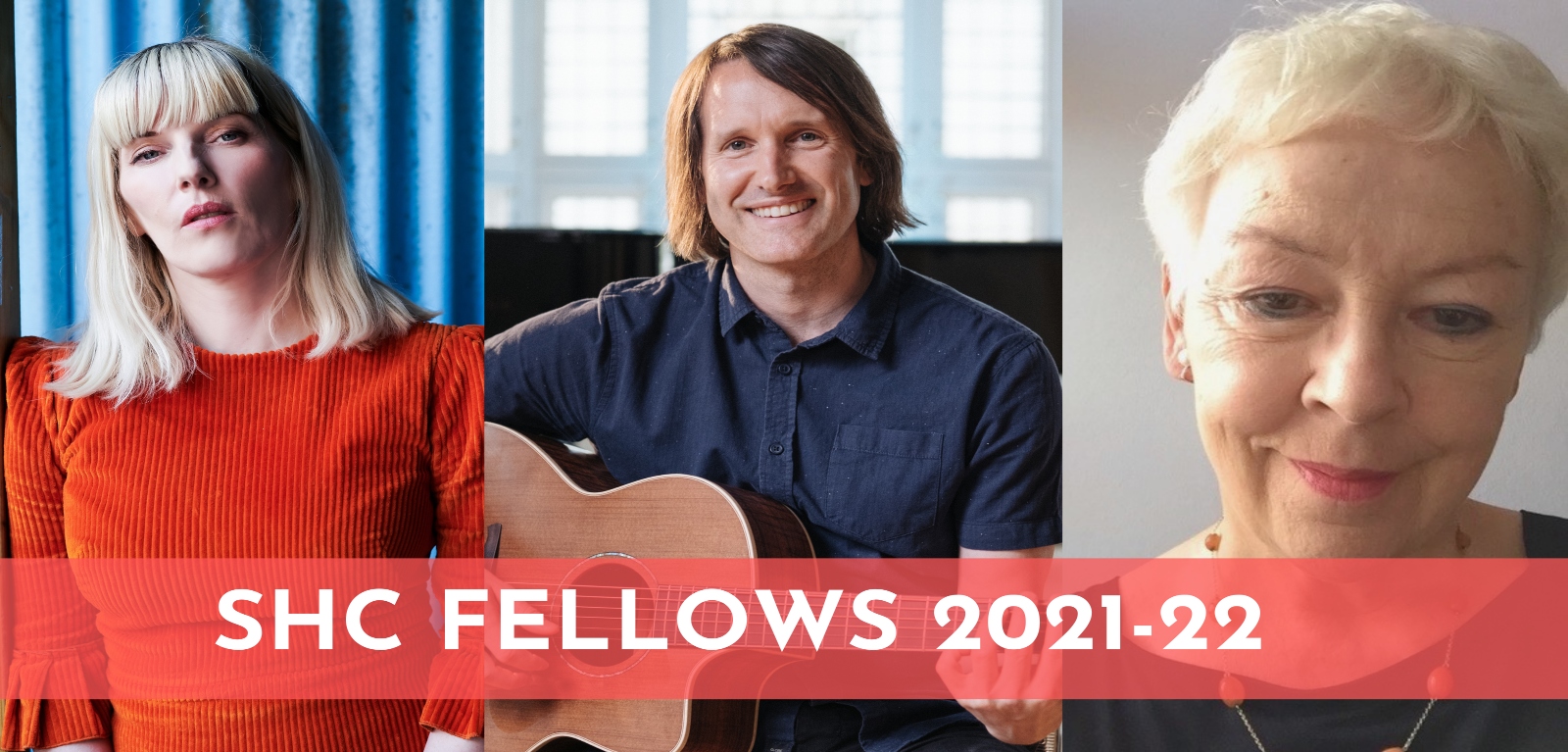 Each year, the Seamus Heaney Centre announces three Fellows from the worlds of Poetry, Fiction, Music, Film and Television to explore creative writing in all its forms by working with students and contributing to the Centre's activities within the University and the wider literary community.
Wendy Erskine is a Belfast-based writer. Her debut short story collection, Sweet Home, was published by The Stinging Fly Press and Picador. It was shortlisted for The Republic of Consciousness Prize and The Edge Hill Prize and longlisted for The Gordon Burn Prize. It won the Butler Literary Prize and was optioned for TV. Her new collection, Dance Move, will be published in 2022 by Stinging Fly and Picador.
Speaking on her appointment, Wendy said: "One of the best things about being a writer is getting to collaborate with other people in interesting and unexpected ways. I know that being a Seamus Heaney Fellow alongside Denise and Tim will give me the opportunity to do just that, and so I am both excited and grateful.
"I have, however, been a reader and a teacher for so much longer than I've been a published writer. In truth, reading other people's writing gives me as much pleasure as producing my own stuff. It will be a privilege and thrill to help the widest possible range of writers develop their work."
Denise Riley lives in London. Her writing includes poetry, the history of ideas, and philosophy. Among her prose books are War in the Nursery: Theories of the Child and Mother [1983], 'Am I That Name?' Feminism and the Category of 'Women' in History [1988], The Words of Selves: Iden-tification, Solidarity, Irony (2000), The Force of Language (with Jean-Jacques Lecercle; 2004), and Impersonal Passion: Language as Affect (2005).
Denise said: "I'm thrilled to have been fortunate enough to have been given this great opportunity to discover Belfast; I'm especially looking forward to working with the students in whatever ways might be of help to support their writing."
Tim Wheeler born in Downpatrick, is a Northern Irish singer, songwriter, and musician for the alternative rock band Ash. He has written nearly all of Ash's notable works, such as "Oh Yeah", "Shining Light", "Girl From Mars", "Kung Fu", and "Goldfinger". In November 2014, he released his debut solo album Lost Domain.
Tim said: "The first time poetry really resonated with me was when we studied Seamus Heaney's poetry in school. I was lucky to have a great English teacher, the novelist David Park. He used poems like "Digging" and "Mid-term Break" to introduce us to the power of the written word. He also loaned me Undertones, Clash and Kinks albums and that was when I learned that songwriting could have links to poetry.
"I'm really honoured to have been asked to be a Fellow of the Seamus Heaney Centre and I'm very much looking forward to working with the students in the coming year."
Welcoming the new appointments, Professor Glenn Patterson, Director of the Seamus Heaney Centre at Queen's, said: "It gives me great pleasure to welcome Wendy Erskine, Denise Riley and Tim Wheeler as our new Seamus Heaney Fellows for 2021 - 22.
"This new talented cohort of Fellows are as impressive as ever, and we at Queen's, as well as the wider community, will benefit tremendously from their experience and globally recognised excellence as writers and musicians. I am very much looking forward to working with and learning from them."
Previous Seamus Heaney Centre Fellows have included musicians Iain Archer and Duke Special, novelists Marian Keyes and Anna Burns, poets Vahni Capildeo and Doireann Ni Ghriofa, play-wrights and screenwriters Enda Walsh, Lisa McGee and Jed Mercurio.
The new Fellows will officially take up their posts in the Seamus Heaney Centre at Queen's in the new year. They join at an exciting time for the Centre – later in the year, the team will launch a campaign which will raise funds to support the creation of a new home at the heart of the university, the appointment of a Seamus Heaney International Visiting Chair in Creative Writing and an enhanced and expanded outreach and community engagement programme.