Queen's labs achieve Bronze Awards in Laboratory Efficiency Assessment Framework
Twelve Queen's University Belfast labs have been awarded Bronze Certificates in a sustainability pilot aimed at reducing negative impacts on the environment in the laboratory setting.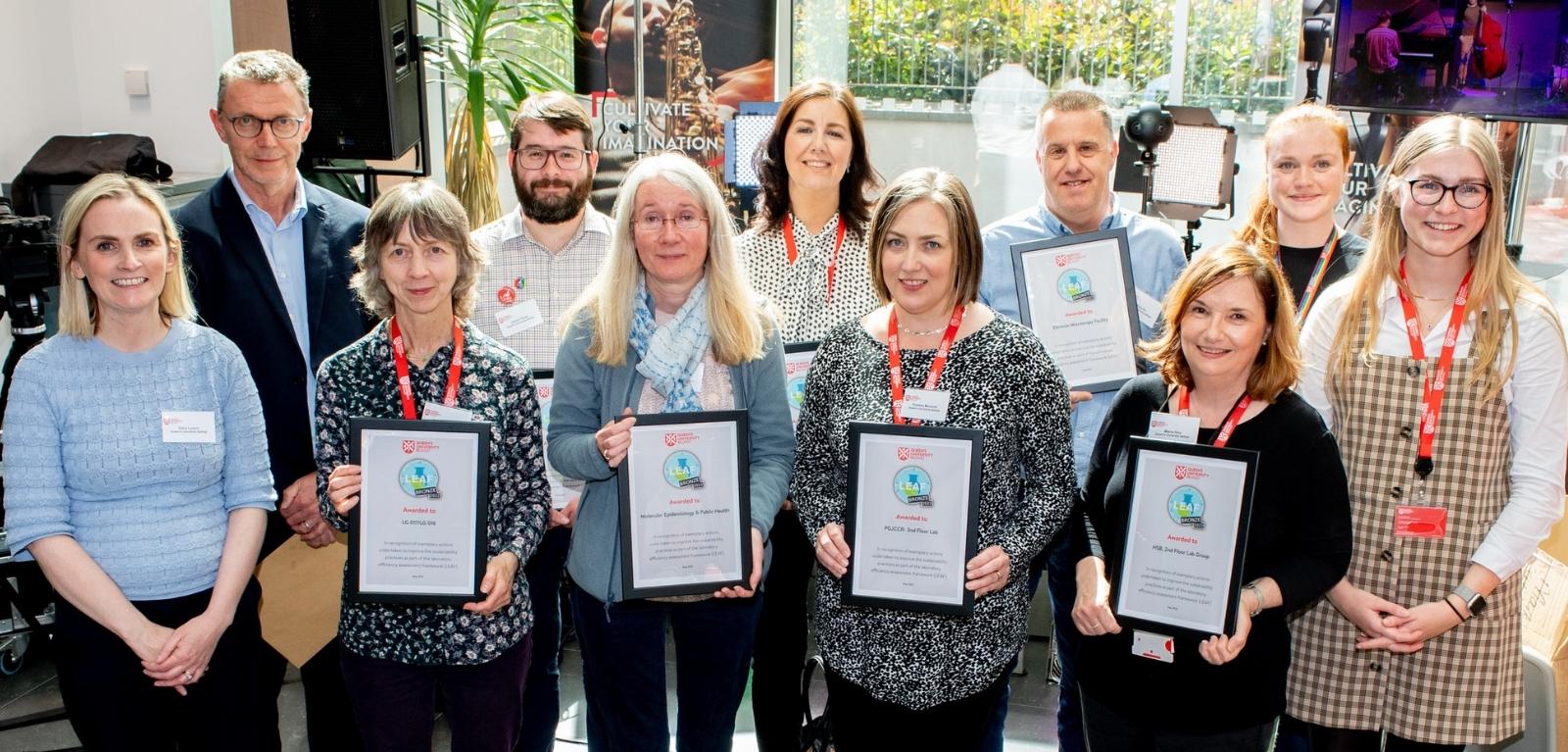 Queen's is currently piloting the Laboratory Efficiency Assessment Framework (LEAF) – a tool to help lab technicians make sustainable improvements within Queen's University teaching and research, reducing the carbon footprint of our lab spaces.
All twelve labs taking part in the pilot have successfully achieved Bronze certification, awarded during the University's recent Technician Showcase 2022.
Designed by the sustainability team at University College London, LEAF is 'a standard for sustainable laboratory operations'. Similar to the Athena SWAN initiative, the LEAF framework assessment enables labs to achieve Bronze, Silver or Gold certification, depending on the level of sustainability actions they undertake. LEAF's key criteria address energy and water usage, single-use plastics and sustainable procurement.
The LEAF initiative will be rolled out University-wide in the coming academic year, giving laboratories the opportunity to reduce their overall carbon footprint and help Queen's on our pathway to Net Zero carbon emissions. The programme will also enable Queen's to further embed the United Nations Sustainable Development Goals in research and teaching.
How to take part in LEAF
If yourlaboratory team would like to sign up to the next LEAF programme, please email: sustainability@qub.ac.uk.