Queen's launches staff support for menopause and fertility treatment
Queen's University has launched two new policies designed to offer support to staff experiencing the menopause and those undergoing fertility treatment, whilst raising awareness of the issues with line managers and other staff members.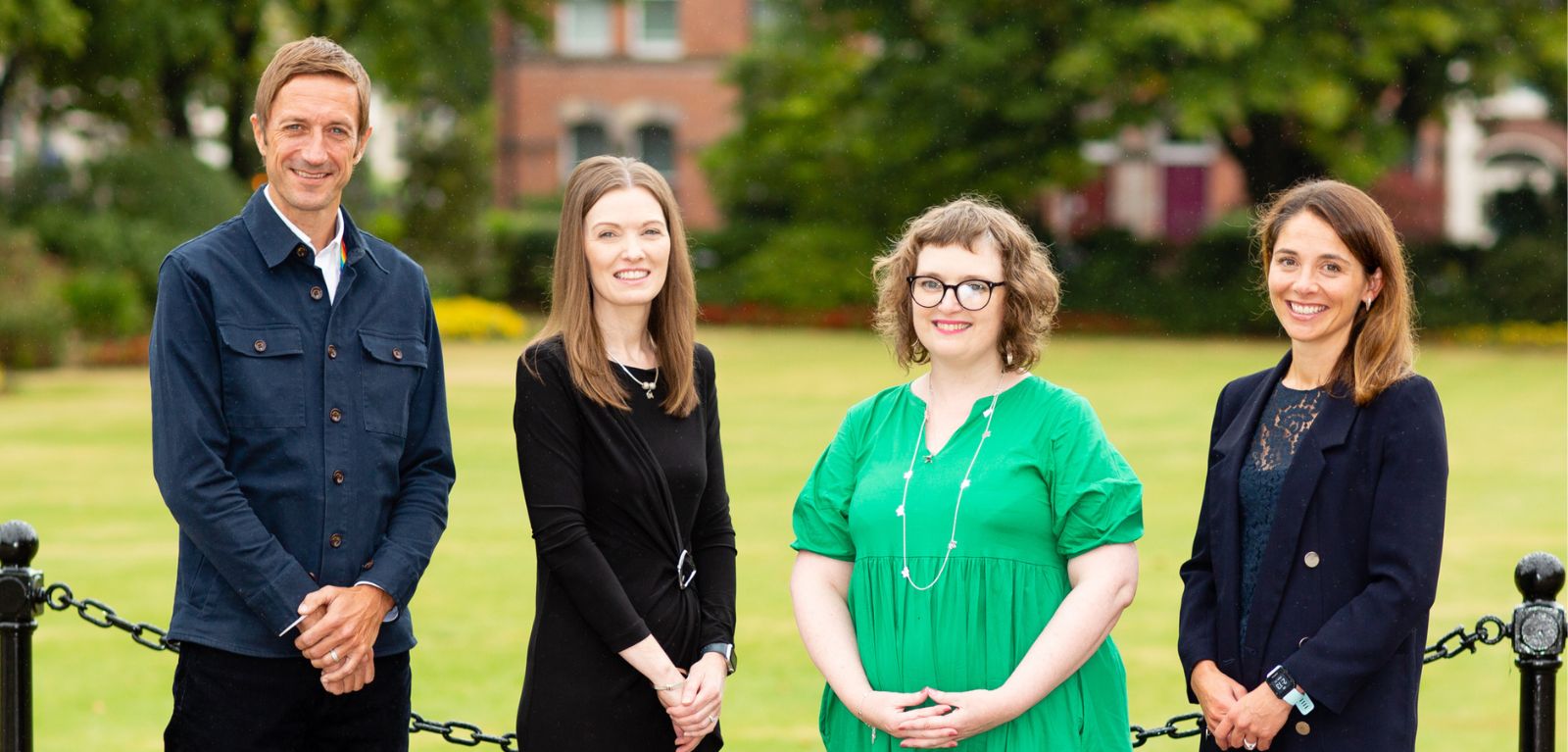 The Fertility Treatment Leave Policy acknowledges the demands on individuals and their partners, offering up to five days leave for fertility related treatment. The newly launched Menopause Policy provides a range of training and awareness raising to support those experiencing menopausal symptoms. The guidance is intended to provide clarity and direction to help managers understand the menopause and related issues within the workplace, how they can affect staff, and how managers can best provide support.
Welcoming the policies, Interim Registrar Charles Darley said: "These two important new policies reflect the University's understanding of and commitment to issues that can have a significant impact on staff in the workplace. It's important to recognise many women are likely to experience menopause related symptoms at work, and to educate colleagues and line managers on how they can provide support."

Professor Karen McCloskey, Director of Queen's Gender Initiative, said: "Our new Menopause Policy and accompanying guidance will be key tools in enabling the University to ensure everyone is treated fairly and with dignity and respect in the workplace. We want people to feel confident that they can discuss their individual circumstances and receive practical support. Feedback from women who attended our Menopause Awareness sessions has been very positive and we have identified the need to do more in this area.
The introduction of additional paid leave for colleagues undergoing fertility treatment is an important recognition of the effect of the process on individuals, and the need for a little space to, for example, attend appointments, receive treatment and facilitate recovery.
Raising awareness of these new policies and importantly, putting them into practice, will create a culture of support for health issues that have for many years, largely been invisible."
Head of Diversity, Inclusion and Wellbeing, Conor Curran, said: "We have a responsibility to ensure that our workplace is supportive, progressive and fully inclusive for all our staff. These two new policies are a further significant step forward in our commitment to diversity, inclusion and wellbeing. I am delighted to be involved and part of this change, but we now need to ensure, through training and education, that our staff are supported, made aware of and educated about these two important subject matters."
Media
Media enquiries to comms.officer@qub.ac.uk